Amazon Prime Day 2022 is almost here, and if you're looking to upgrade your home entertainment system, what better time to purchase these items?
Leading brands and innovative manufacturers are expected to drop the year's hottest deals on their home theater products on July 12-13.
However, the question is, do we really need to wait for July 12 to come across the best deals on the home theater systems? Brands have already begun offering massive discounts on their home theater systems on early Prime Day deals.
If you're looking to score the best Prime Day Home Theater System deals, join us. In this article, we explore Amazon Prime Day and some of the coolest early deals on incredible home theater system products.
Here are some early Prime Day sales offers you won't want to miss:
---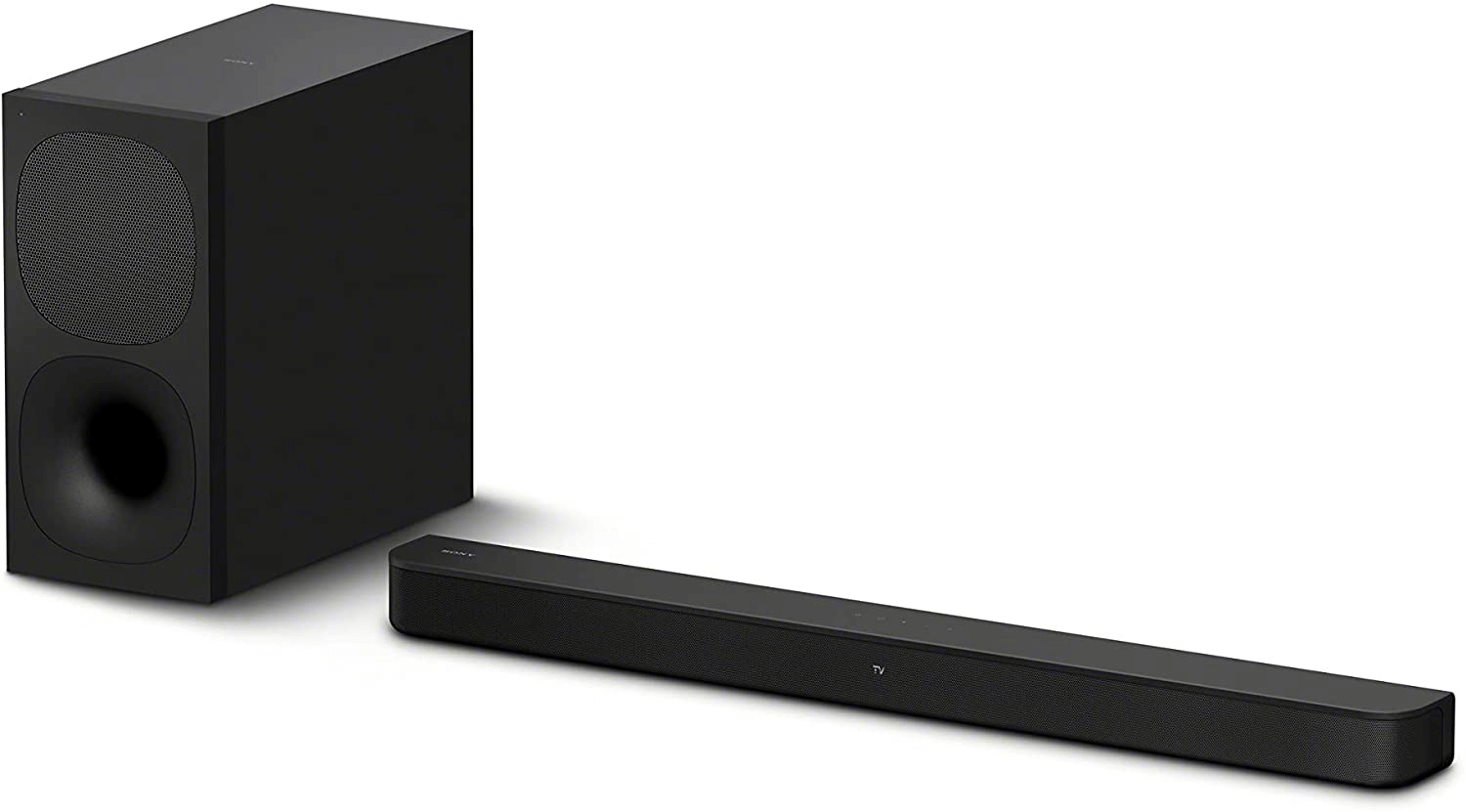 Sony HT-S400 Soundbar with subwoofer is a great option if you're looking to add a surround sound experience in your home without mounting speakers in every corner of the room. It features S-Force PRO Front Surround with Dolby Digital that delivers a cinematic style surround sound experience.
The product looks great and works perfectly. With a wall-mountable design, it's easy to install and operate. You can easily connect this system with any device through Bluetooth or HDMI cable.
It comes with an easy-to-use remote and also features an OLED display for seamless control. You can score one of the best soundbar deals on this amazing product with a 34% discount on an early Prime Day deal.
---
If you're a sound lover, you know the reputation that Klipsch products enjoy in the audio industry.
The Klipsch R-41SA Dolby Atmos speakers are designed to direct sound up to the ceiling where it will be reflected back down onto the listener. The speakers, which come with 4-inch spun-copper woofers, will take your home theater audio to the next level with the introduction of immersive and lifelike overhead sound.
If you have a compatible AVR and want to add Dolby Atmos capability to achieve next-level sound quality with your home entertainment system—for just under $250—then the Klipsch R-41SA Dolby Atmos speaker is for you.
---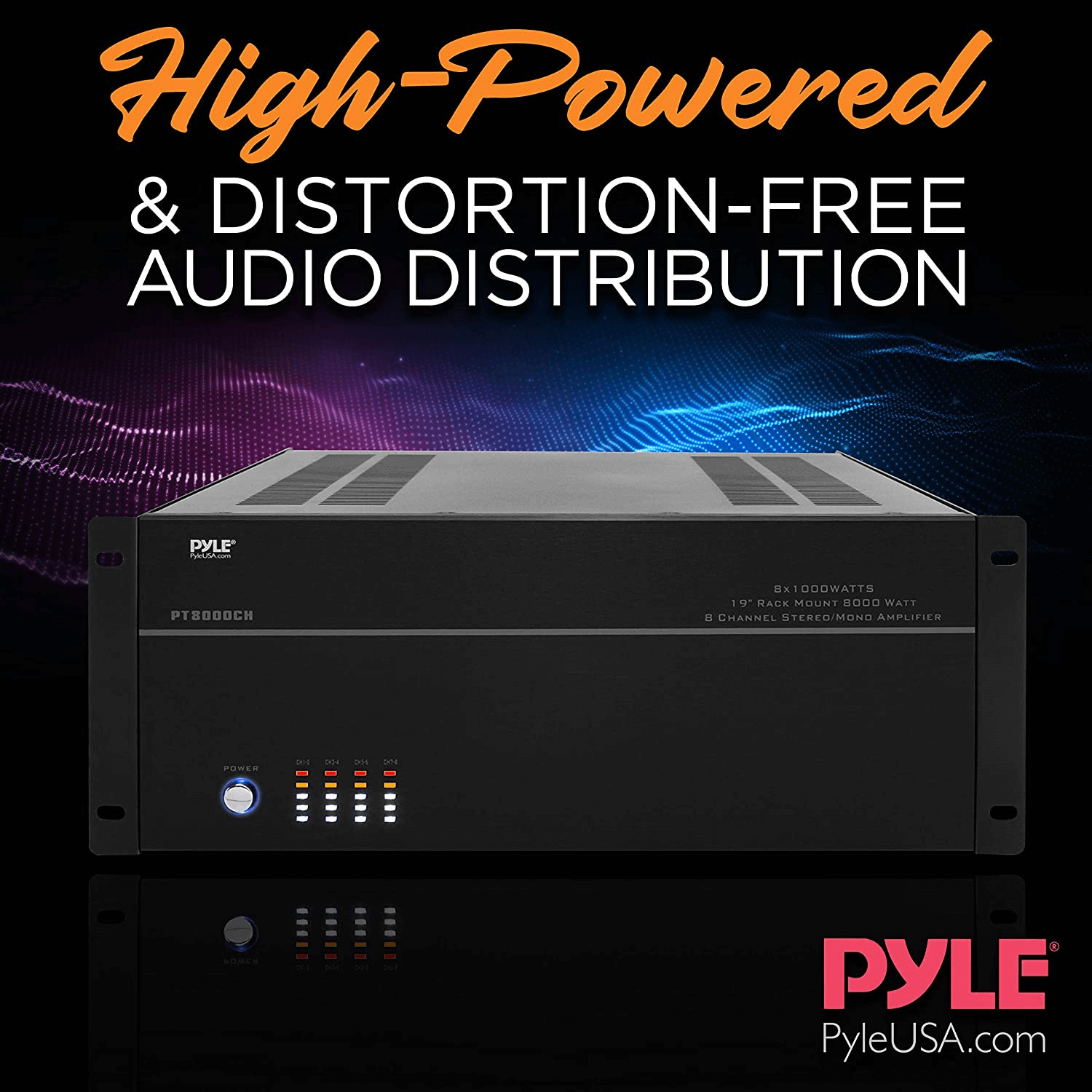 Pyle PT8000 CH4 Multi-Zone Stereo Amplifier is a great device to enhance your home theater experience. Designed to power up multiple speakers in a single wired system, the device features an 8-channel, high-power amplifier that provides an excellent way to expand audio output to create a cinematic experience in your home.
You can enhance the video and sound system of your home with this device for slightly more than $300 during early Prime Day sales.
---
Should You Buy a Home Theater System on Amazon Prime Day?
We'd definitely recommend looking at home theater system deals on Amazon Prime Day, as leading brands provide great deals on their systems. But that's not to say that there aren't greater offers available throughout the year.
The majority of companies are already running early Prime Day promotions with significant discounts on their products. If you're willing to look around, you might find even better offers by outlets and brands looking to cache in on the sales frenzy.
---
When Will Amazon Prime Day Home Theater Deals Start?
Amazon Prime Day 2022 starts at 12AM PT on July 12 and lasts throughout July 13.
You may come across the best offers during the initial hours when brands release their best bargains.
---
What Home Theater Brands Participate in Amazon Prime Day Home Theater Deals?
The leading home theater brands are expected to offer their best deals on Amazon Prime Day 2022.
Global leaders in home theater systems, such as Sony, Samsung, Bose, Yamaha, Klipsch, Denon, Onkyo, Pyle, etc. will participate in this year's event — just as they did in Amazon Prime Day 2021.
Most have been offering their products at amazing discounts on Amazon Prime Day since 2015, when the event started.
---
What Home Theaters Systems Are on Sale on Prime Day 2022?
On Prime Day 2022, you will find everything you need for your home entertainment at great discounts.
Whether you're looking for a portable soundbar or a set of smart speakers, you won't have a hard time finding it on Prime Day. Some home theater systems you'll come across include speakers, soundbars, TVs, projectors, stereo amplifiers, subwoofers, A/V receivers, etc.
If you're looking for something else that's missing from that list, you'll be able to find that too.
---
What to Expect from Prime Day Home Theater Deals in 2022?
Amazon Prime Day 2022 will definitely be one of the biggest shopping events of the year. If you're looking for incredible home theater deals, this could be the best time of the year to make your purchase.
We're expecting more mind-blowing Prime Day speaker deals from leading home theater brands this year. You'll surely find a huge range of products at the best-discounted rates no matter the home theater setup you're looking to create.
Here are some of the highlights of home theater deals during Amazon Prime Day 2021:
Up to 50% discount on the stereo and surround soundbars from brands such as JBL, Sony, Samsung, Bose, and Klipsch.
Up to $202 saving on Samsung wired and wireless soundbars.
At least $100 saving on Bose soundbar and home theater set.
38% discount on Vizio soundbars.
Up to 62% off on home theater systems from Klipsch, Yamaha, and Onkyo.
Savings up to $624 on surround sound systems from Vizio, Sony, and Samsung.
Around 40% discount on Yamaha, Denon, Marantz, and Sony home theater AV receivers.
Up to 44% discount on subwoofers from brands, such as Klipsch, Polk Audio, Yamaha, and Sony.
Up to 50% discount on FHD and 4K projectors from leading brands.
---
Do You Need Amazon Prime Membership for Amazon Prime Day Home Theater Deals?
Yes, Amazon Prime Day is exclusive to Prime members. Regular memberships cost $139 per year for annual subscriptions or $14.99 per month for monthly subscriptions.
However, if all you want to do is browse the 48-hour-long Amazon Prime Day Deals, you might not have to pay subscription charges. Amazon offers a free 30-day trial to new Amazon Prime members. You can sign up for free, browse the products, make your purchase and then cancel the subscription before the next billing period.
However, a Prime membership might provide you with other advantages. During your free trial, always make sure you fully explore the benefits it offers, so you can decide if it's worth paying.
---
Tips for Buying a Home Theater on Prime Day Sale
Nothing brings a family together than its home entertainment system, be it through movies, sports events or music.
However, it doesn't mean you have to break the bank to upgrade your home entertainment setup. There are so many choices meeting all sorts of requirements, and the options you find during the Prime Day sale may overwhelm you. Therefore, you should spend some time figuring out both what you want and what best suits your home.
A home theater system may consist of many components, but the most crucial thing is how you want to design your audiovisual experience.
You may want to upgrade your TV, add an A/V receiver, or introduce a complete surround sound system to your home. Your purchase should be driven by your preference, the design of your house and your budget.
A few more things you may want to consider before deciding to purchase a home theater system on Prime Day include the quality and reliability of the product, manufacturer's warranty, power of the device, cable management, and compatibility with modern devices.
---
When Is the Best Time to Buy a Home Theater on Amazon?
The best time to buy a home theater on Amazon is when the best deal is available. Given the slew of bargains that top manufacturers offer on Prime Day, the chances are high that this will be the best time to invest.
However, it doesn't mean you have to wait for the event to make your purchase. Keeping an eye on early Prime Day offerings might offer up an even better deal. It's always best to explore and keep your options open.
---
Final Thoughts
Amazon Prime Day offers some amazing deals for those looking for the best deal home theater systems.
However, it's important to remember that there's a good chance that the best deals will see their stock run out within a matter of hours if not minutes. You need to be dedicated to scooping a great deal when it appears or you'll likely miss out in the face of fierce competition.