If you're looking for a bargain on a new TV, then your lucky day could be just around the corner.
Amazon Prime Day, one of the biggest events in the global retail calendar, kicks off on July 12, and this year's Prime Day is set to be one of the biggest ever. Whether you're after a smart TV or an OLED TV, or maybe just curious about the range of Sony TVs, you're bound to find some great deals during the two-day event.In case you're new to Amazon Prime Day, it all began in 2015 to mark the 20th anniversary of the retail giant's birth. As the name suggests, the event's other purpose was to expand the offers already available to customers that signed up to Amazon Prime, the retailer's premium membership.
There are more than 200 million Amazon Prime members, and Prime Day sales records have come to rival those of other major shopping events — last year's Prime Day alone clocked up $11.19 billion globally.
---
So, what are the hottest Prime Day TV deals?
It all depends on what your needs are. This year's Prime Day TV deals, for example. include a range of Fire TVs with discounts of up to 57%. But before we detail the best TV deals in this year's sale, let's answer a few common questions.
---
Should I Buy a TV on Amazon Prime Day?
Ask anyone who's landed one of Prime Day's TV deals and you'll hear a resounding "yes!" Not only are there fantastic savings to be made on Fire TVs and other popular models, but Prime Day is preceded by a range of early deals that are also worth checking out.
One thing worth remembering is that the models on sale won't be this year's models but, rather, those from either last year or the year before. Another point to remember is that Amazon isn't the only retailer with the best Prime Day TV deals — more on this later.
Finally, if you are shopping on Prime Day, it's important to be quick when you find a deal you like. Stock is limited and when models sell out, they're gone and will not be restocked.
---
Do I Need to Be an Amazon Prime Member?
Yes and no. If you want access to most of the TV deals on Prime Day, you'll need to sign up for Amazon Prime. But each year, there are some Prime Day TV deals that are available to everyone.
It's worth noting that, through Amazon Prime membership, you'll also be eligible for other benefits, such as free delivery and access to Prime Video.
---
What TV Brands Participate in Prime Day TV Deals?
Each year, Prime Day attracts the biggest TV brands. Last year's event drew in the likes of LG, Samsung and Sony, as well as Toshiba; but there was also a raft of mid-range and budget brands, such as Hisense and JVC.
Offers included 11% off the 65 inch and 43 inch models of Samsung's The Frame TV, as well as discounts on LG's C1 and G1 OLED TVs. This year, the popularity of such models, among many others, is likely to continue.
---
When's the Best Time to Buy a TV on Amazon?
Given the range of TVs on offers, we're always going to say Prime Day! Depending on whether you're looking for a Fire TV, an OLED TV or a Roku TV, the savings can be impressive. It's no surprise that Prime Day TV deals continue to attract so much consumer attention. With that said, there are other times of the year when excellent TV deals can also be landed.
Spring, for example, is the season when many manufacturers release their newest models, which compels retailers to advertise huge discounts on their existing inventory.
Another time to land the best deals can be in the lead-up to big sporting events, such as the Olympics or the FIFA World Cup. At such times, you can find TV deals that can rival those found on Prime Day.
---
Prime Day TV Deals 2022: Best Early Sales Available Now
Some of the best Prime Day TV deals can actually be found before the big event starts. Every year, Amazon releases a series of TV deals in the lead up to Prime Day, which offer shoppers some excellent savings.
They're also a taste of the price cuts that can be made on some of the Fire tv, smart tv and other tv deals once proper Prime Day TV deals start. Here's a smattering of some of this year's early Prime Day TV deals.
---
The lowest price ever for this TV, the model features:
Super-slim bezels
OLED panel - Dolby vision and rich colors
Android TV interface — TV operable from your phone
Google TV — access to Netflix, YouTube and other streaming services in one place
Alexa voice remote compatibility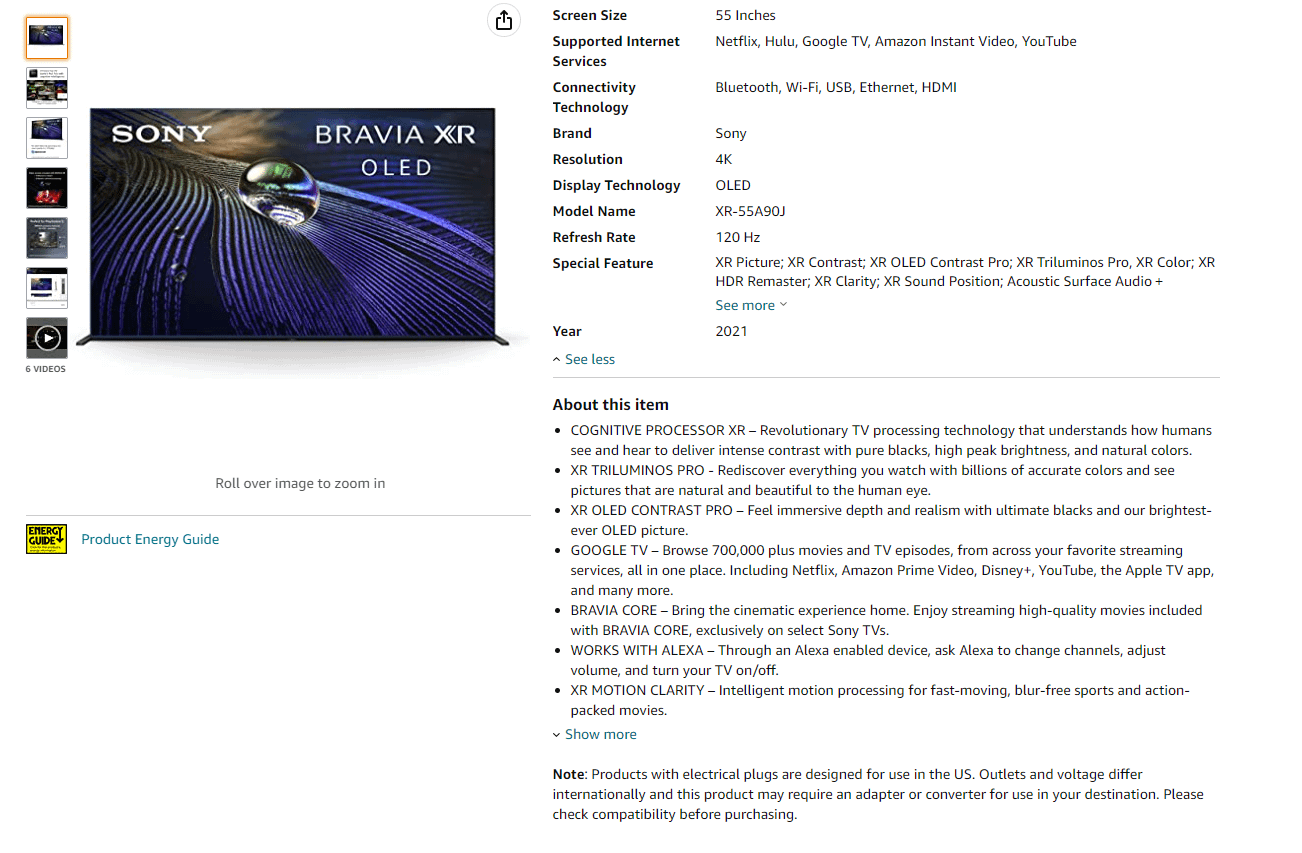 ---
For those buying their first large-screen TV, this model offers the standard features of a smart TV but at a more affordable price. It features:
Cinema-like Dolby vision
Built-in Fire TV - enjoy Netflix, HBO Max and other streaming services
Bluetooth connectivity
Alexa voice remote compatibility.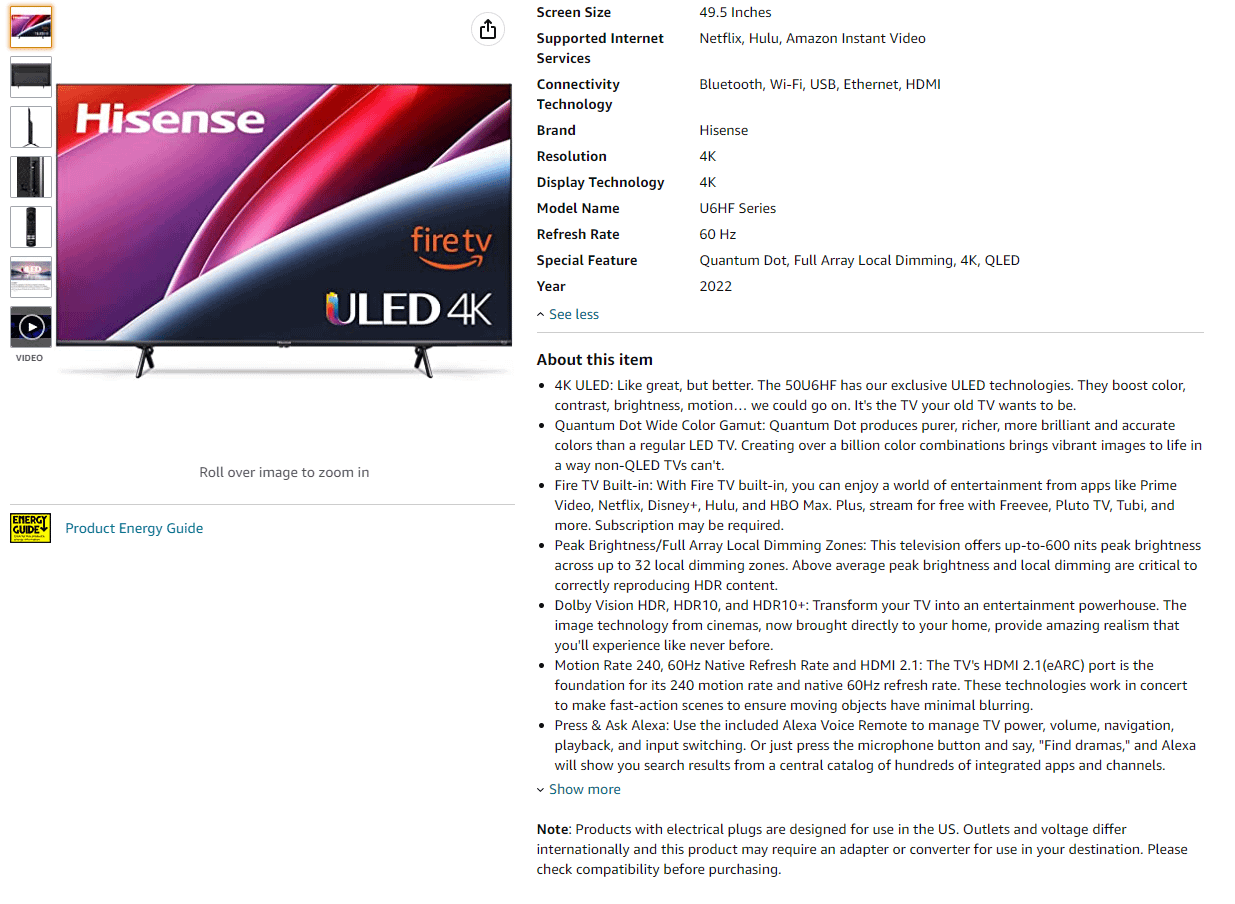 ---
For a large-screen TV, this model offers one of the best bangs for your buck. It features:
Built-in Fire TV
Full array local dimming — parts of a picture that need more or less lighting will appear clear without compromising the clarity of other parts of the picture
480 motion rate panel — enjoy exceptional clarity with fast-action content
Auto Low Latency Game Mode — minimal lag time when playing games, so commands from your console will appear virtually instantly on the TV's screen.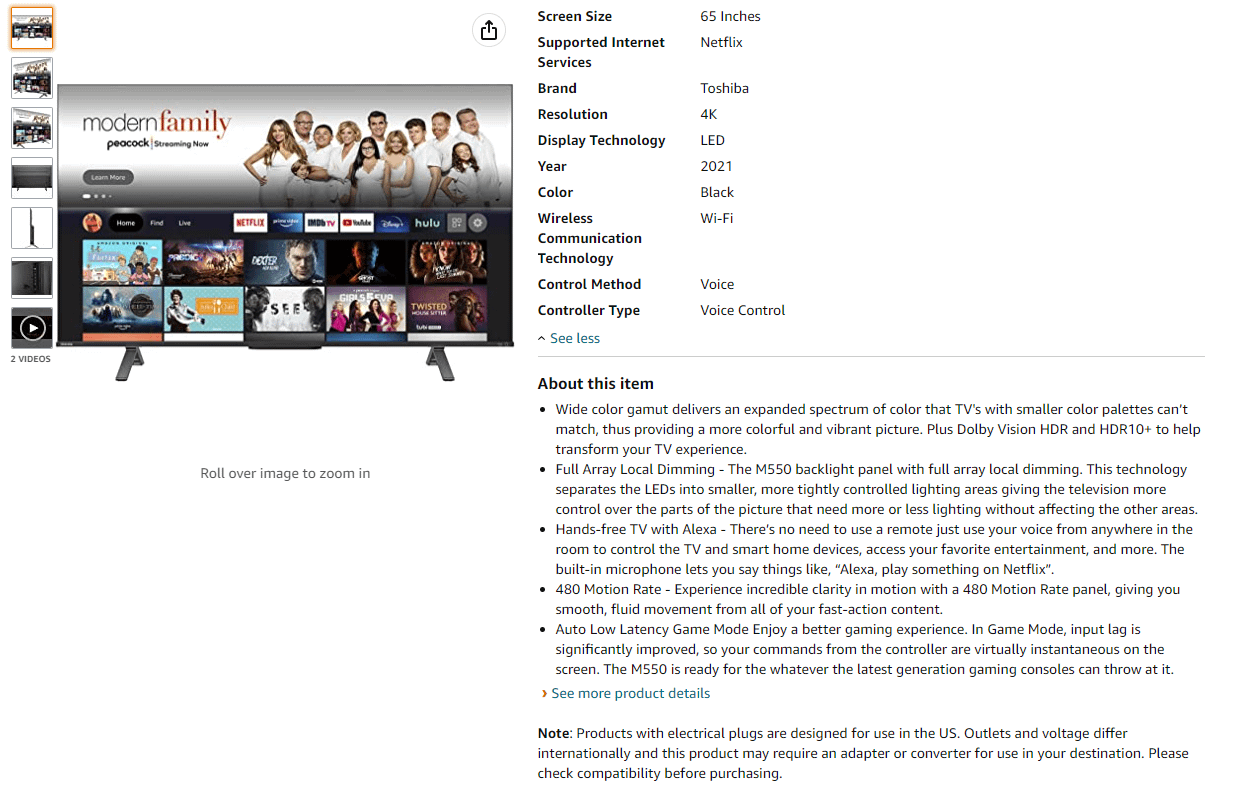 ---
What to Expect from Prime Day TV Deals in 2022
Predicting Prime Day TV deals is always a little tricky, given that you never know, exactly, what TV deals Amazon might have in store.
That being said, Amazon Prime Day TV deals have, over the years, revealed some general patterns. One of them is that Amazon rarely offers exceptional price drops on mid- and top-tier TVs during Prime Day — it's just the strategy that it seems to stick to. This doesn't mean that you can't find a tempting discount on, say, a Roku tv or a 4K smart TV; rather, it's just that the really cheap TVs are usually from the other end of the market.
As we've mentioned, last year's Amazon Prime Day TV deals included a slew of budget brands such as Hisense, with deals on Fire TVs and other models from such brands continuing to pull in shoppers. But whether you're on the hunt for a fire TV, an OLED TV, a 4K smart TV or some other model, it's also worth remembering that the somewhat older models often have the best prices.
---
Tips for Buying a TV on Prime Day
Spotted a Prime Day TV deal that you can't resist? Here are just a few tips worth remembering before you part with your money.
1. Give Amazon Prime a Free Trial
Like other memberships, Amazon Prime entails a monthly fee. But if forking out $14.99 per month for the one-off purchase of a 4K smart TV is something you'd rather avoid, consider the free 30-day trial that comes with signing up.
If you can time your membership so that it begins shortly before the Prime Day deals, you'll be able to bag that smart TV and, later on, decide whether you'd like to continue your membership.
2. Don't Put All Your Eggs in the Amazon Basket
For all the Prime Day TV deals available to Amazon Prime members, there are also great deals that other major retailers deliberately run during Prime Day. The irony is that you just might land that 4K TV on Amazon Prime Day — but not through your Amazon prime subscription.
3. Be Clear About What You Want
Is a 55-inch 4K TV what you need? Or would a 75-inch OLED TV be better? Then again, maybe a 43-inch Fire TV is what you really need. Whatever the case may be, be very clear about the TV you want and the prices that retailers are offering — do your research on Amazon Prime Day TV deals.
4. Be Flexible
The key to landing the best Prime Day TV deal is knowing what you want while also, where necessary, being prepared to compromise. You may not find the exact 4K TV you want at the price you want; but another, much cheaper model with most of the smart features you need might actually be the right TV for you.
---
Final Thoughts
Prime Day can be a great way to find that TV you've had in mind; and whatever the brand or model you're looking for, you're bound to find a model that ticks most, if not all, of your boxes. But as is the case with other retail events, scoring the lowest price for that TV takes a little preparation.
Whether you choose to sign up for Amazon Prime membership, doing your research on the best TVs and prices, and taking advantage of early Prime Day TV deals can help you to land the best Prime Day TV deal. And, as counterintuitive as it may seem, keeping your eyes peeled for a model with retailers other than Amazon can also make a difference.
Perhaps the most important factor is just giving it a go. After all, the hottest reviews of the best TVs are only useful if you're willing to try your luck.