Are CDs on the cusp of making a comeback like vinyl did, or did they never go away? Who cares! CD is a phenomenal format. So much so, that you take it for granted something that debuted in 1982—yes, 40 years ago!—remains the relevant digital standard for stereo sound, straddling the literal dividing line between "compressed" and hi-res… wow. Just wow! Anyhow, if you want to actually play a CD, as opposed to playing a file ripped to a hard drive, you'll need a CD player. This is why today, we're talking about the brand-new Pro-Ject CD Box S3 and CD Box DS.

Why a CD player? It could be that you enjoy physical media and the ritual of playing music from spinning discs. It could be that you are looking for a player that combines a solid DAC with a well-designed analog stage or use it as a robust transport featuring both coaxial and optical S/PDIF digital out. Pro-Ject touts the quality of the CD-80 Blue Tiger Servo used to control the drive. Since the read mechanism depends on the serve, its benefit applies to using the CD Box DS3 as a player or transport.

---

Of the two new Pro-Ject players, the CD Box DS3 ($899) is the fancier model. These are compact players, meaning they are not the full width of standard stereo rack components. The DS3 has all the trappings of a high-end CD player, starting with the solid chassis and internal suspension for the CD drive that isolates from vibrations and soaks up resonances. The DAC is a TI PCM1796, a "crowd favorite" for its audio qualities. Want to go beyond "outside the box?" You can! Pro-Ject has an available upgrade, the external Power Box DS2 Sources linear power supply.
• True Red Book CD player
• Blue Tiger CD-80 servo board for 1:1 CD playback
• Texas Instruments PCM1796 DAC chip
• Luxurious slot-in mechanism
• Intelligent suspension for perfect resonance derivative
• High contrast dot-matrix display
• Trigger in and output
• Solid aluminum housing protects against interference
• Torsion-free cabinet for optimum CD drive assembly
• Remote control included
• Available in silver or black
• Magnetic wooden side panels available separately
• Made in Europe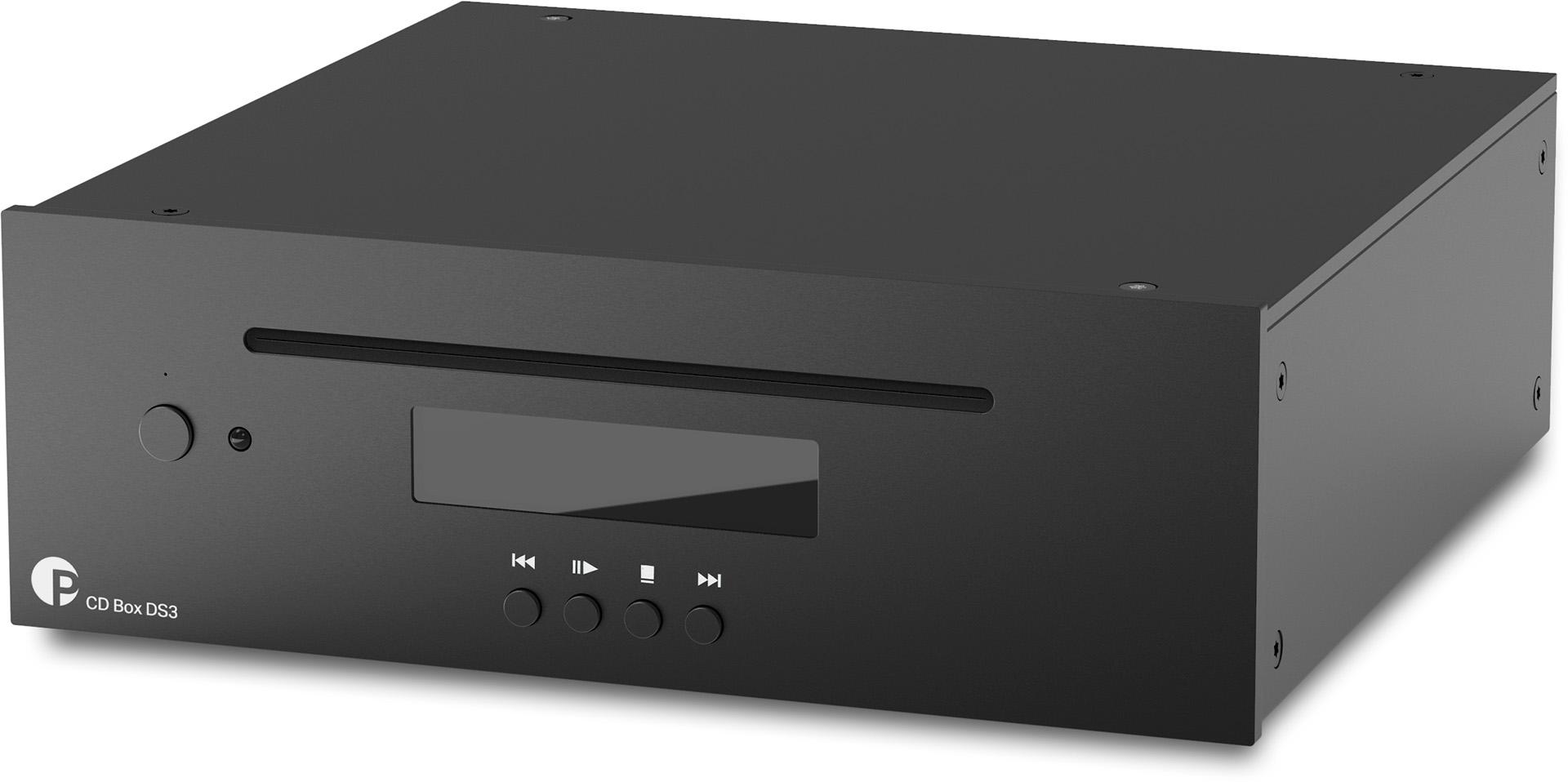 ---

Are you looking for something not as over-the-top, just a nice all-in-one player with stereo RCA and a coaxial output? A non-nonsense premium CD player? CD Box S3 ($549) aims for that. CD fans can avail themselves of a compact player with a sleek, minimalist design with the option to use it as a transport.
• NEW aluminum casework
• NEW 1,54" display with color inversion function
• Slot-load mechanism
• PCM5102 DAC for precise playback of Audio-CDs
• RCA line-level analog output
• Coaxial S/PDIF digital output
• Remote control included
• Metal casing protects against interference
• Available in silver or black
• Made in Europe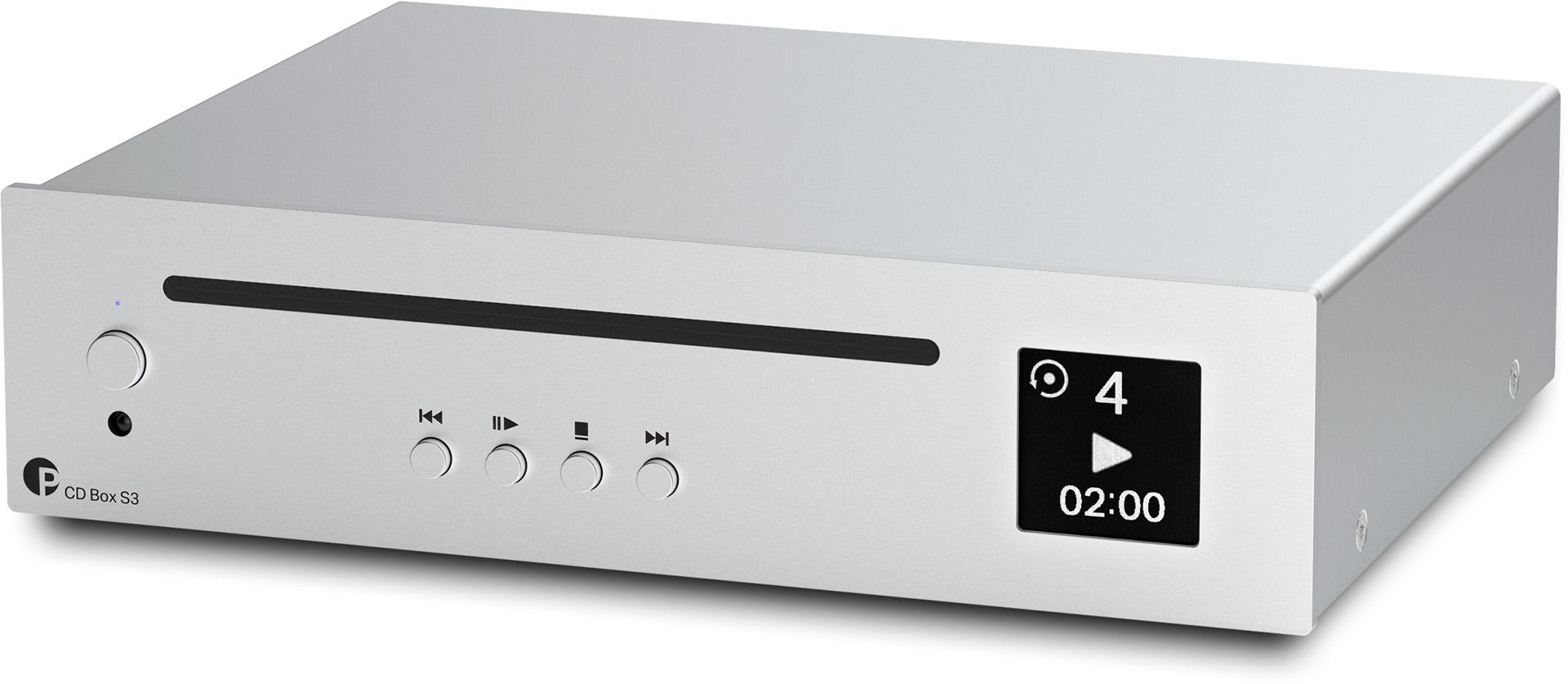 ---

Feeling impatient to get your hands on a cool new compact CD player? Fret not! Spring is almost here, and these players will be available in April 2022 through authorized Pro-Ject dealers.