Definitive Technology is an American audio and video company that has committed to producing premium products since 1990. Their dedication to creating a high-quality entertainment experience for its consumers has given the company the reputation of being a remarkable brand.
Recently, they announced the release of their Dymension series, which aims to provide listeners with exceptional sound quality as they enjoy shows, movies, music, and more. The Dymension series includes the DM80 flagship bipolar tower speaker and the DM30 flagship active center channel speaker. The series also offers two passive center channel speakers, three other bipolar tower speakers, a Dolby Atmos/DTS:X compatible surround speaker, and a height module.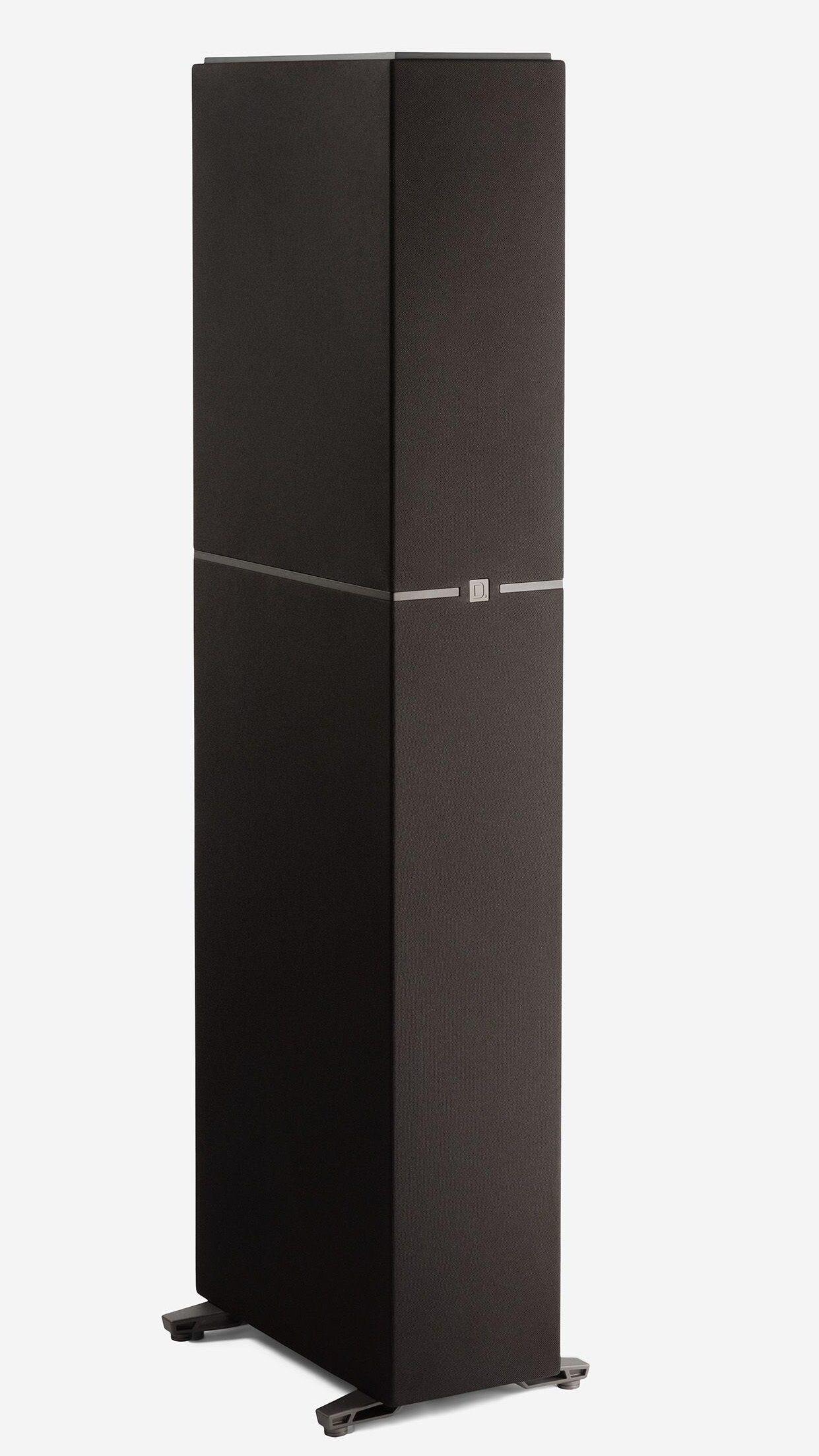 Boasting many features that make this series stand out from its competitors, Definitive Technology makes a statement with these speakers. An excellent one found in both the DM80 and DM30 speakers is their patented Balanced Double Surround System. This technology equips these speakers with the capability to deliver outstanding audio clarity, detail, and depth. The subwoofers built within the speakers add richness and bass that would be appreciated by any audiophile. In addition to their phenomenal sound, these speakers have an aesthetically pleasing, modern design that will blend seamlessly with any home entertainment setup. The products in the Dymension series are available now with an MSRP ranging from $699.00 to $2,499.00 on Definitive Technology's website and at select retailers.
From Definitive Technology:
February 22, 2023 — Building on its quarter-of-a-century legendary sound lineage in bipolar speakers, Definitive Technology today announces the introduction of the Dymension Series high-performance loudspeakers.
Featuring four bipolar towers, three center channel speakers, a height module, and a surround speaker for Atmos/DTS:X systems, Dymension Series speakers offer obsession-worthy performance and effortless room integration options – a mindful result of the speakers' minimalist design, expansive bipolar sound field and built-in powered subwoofers.
All Dymension Series speakers have been carefully timbre-matched to work seamlessly together. Dymension Series speakers are wrapped in an acoustically transparent cloth so that as soon as you dim the lights, they virtually disappear into your room.
DM80 Flagship Tower Speaker Features:
Fully Balanced, Adjustable Bipolar Array: Bipolar driver arrays direct more sound in more directions than traditional speakers for incredible depth-of-field and a truly enveloping listening experience. Bipolar effect can be adjusted to optimize for room placement.
Built-In 12" Powered Subwoofer: An integrated 12" subwoofer, powered by an all-new, high-performance 400W GaN FET amplifier, delivers clean, detailed bass that perfectly blends with mids and highs and feels consistent no matter where you sit.
BDSS System and Linear Response Waveguide: DM80's four 5.25" mid/bass woofers feature our patented Balanced Double Surround System™ technology (BDSS™). BDSS improves midrange driver excursion and provides a wide, uniform soundstage with seamless bass/mid integration. A Linear Response Waveguide™ extends and smooths off-axis dispersion for great sound everywhere in the room.
Patented Intelligent Bass Control: Sophisticated digital processing seamlessly blends subwoofer output with mids and highs to provide powerful deep-bass performance without sacrificing midrange clarity. Bass will never get in the way of dialogue and other critical soundtrack elements.
DM90 Integrated Height Module Option: Available separately, a DM90 Atmos-certified and DTS:X-compatible height module connects to the top of the DM80 to extend sound above you for total sonic immersion and hyper-realistic overhead effects.
In addition to the DM80 flagship active tower, the Dymension Series also includes a large and medium active tower with built-in subwoofers and a slim passive tower.
DM30 Flagship Center Channel Speaker Features:
Advanced Five-Driver Array: Four 5.25" BDSS midrange woofers and a 1" aluminum oxide tweeter deliver ultra-clear vocals with uncanny realism. Add DM30's integrated 8" powered subwoofer and its full-range immersive sound that draws you into the action every time.
Built-In 8" Powered Subwoofer: An integrated 8" powered subwoofer delivers clean, detailed bass that perfectly blends with mids and highs, anchoring voices and effects with rich, full-range sound.
3XR Architecture with Dual Bass Radiators: 3XR™Architecture — introduced in our flagship Descend Series — combines a subwoofer and two passive radiators to produce huge, impactful bass that's unrivaled in a center channel speaker. Get ready to experience low end you can feel.
BDSS System and Linear Response Waveguide: The DM30's midrange woofers feature Definitive's BDSS™, which improves excursion and provides superior midrange detail. Our patented Linear Response Waveguide™ extends off-axis dispersion for total sonic immersion.
In addition to the DM30 flagship active center channel speaker with built-in subwoofer, the Dymension Series also includes two passive center channel speakers, one with a slim design for smaller spaces. The Definitive Technology Dymension Series loudspeakers will be available February 22, 2023 in North America. Products in this series range from $699 to $2499 from your local Definitive Technology retailer or the Definitive Technology website.