Rotel celebrates its 60th anniversary with the debut of two new models dubbed the Diamond Series: The RA-6000 integrated amplifier and the DT-6000 DAC Transport. Packed with everything Rotel knows about making great stereo sound, together they make a potent combination and have a distinctly Rotel look and feel to the industrial design.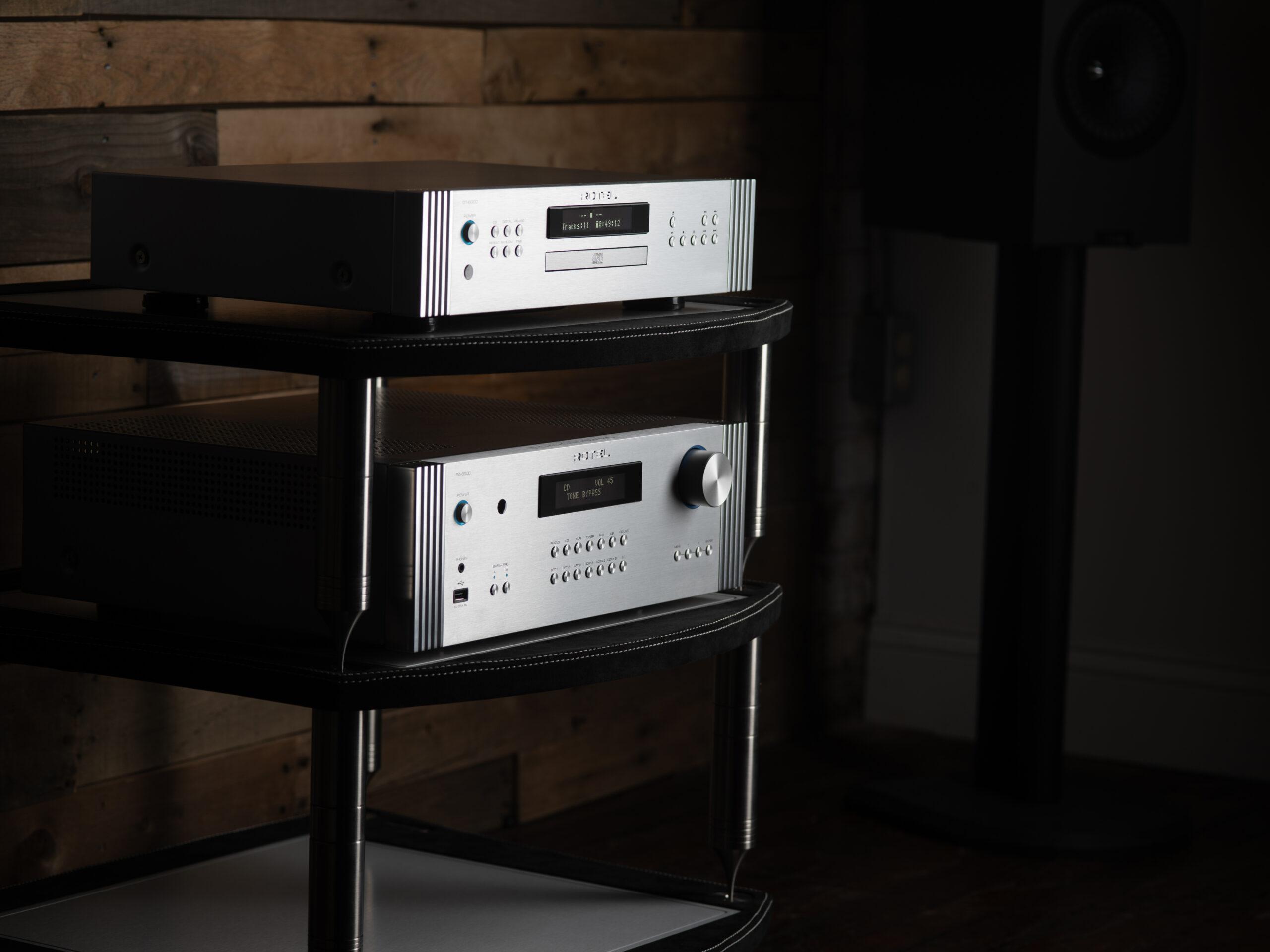 ---
According to Rotel, the RA-6000 offers 350 watts of class A/B power output per channel into a four-ohm load (200 W into eight ohms). The phono input is rated at 20Hz - 20kHz, ±0.5dB with an 80 dB signal-to-noise ratio, and system THD is held down to <0.0075%
The RA-6000 is Roon tested, and supports MQA decoding plus 24-bit 192 kHz PCM audio streams. It accepts asynchronous USB which allows it to handle files up to 32-bit 384 kHz. And it comes in black or silver.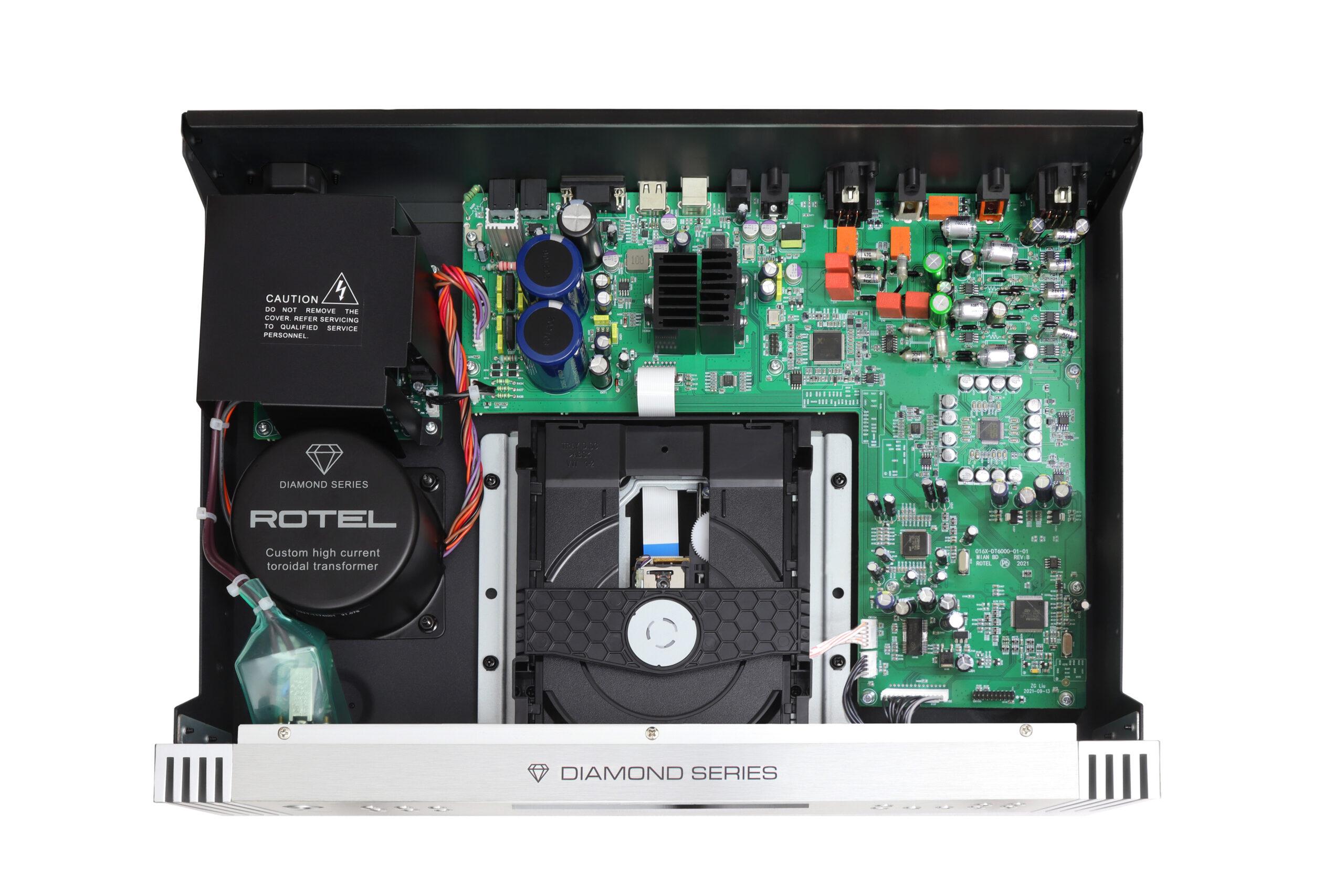 ---
The DT-6000 offers all the functionality of a CD player, but it is also able to serve as a high-end digital to audio converter for other sources. It is the ultimate portal for getting the most out of your digital audio content.

Like the RA-6000, the DT-6000, the RA-6000 is Roon tested, supports MQA decoding, accepts asynchronous USB, and handles PCM audio up to 32-bit 384 kHz.

On the analog side, its DAC Transport offers fully balanced XLR output and achieves a tight frequency response of 20Hz - 20kHz, +0, -0.15 dB with over 99 dB of dynamic range and >110 dB of channel separation at 10kHz.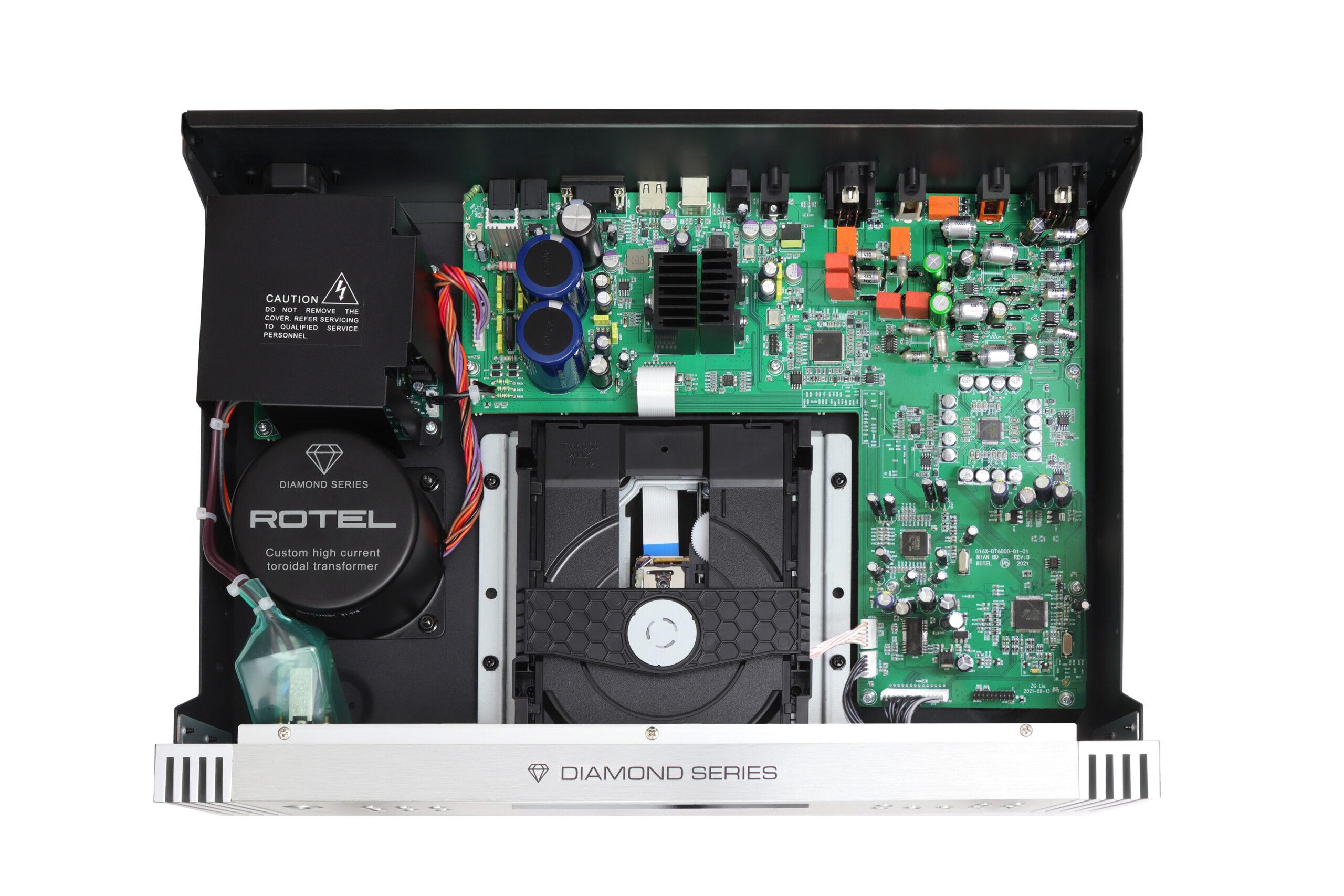 ---
Pricing & Availability
• RA-6000: $4,499 / €4,499 / £3,999
• DT-6000: $2,299 / €2,299 / £1,999
Rotel anticipates availability in the USA beginning July 2022, with only a short time later for the rest of the world.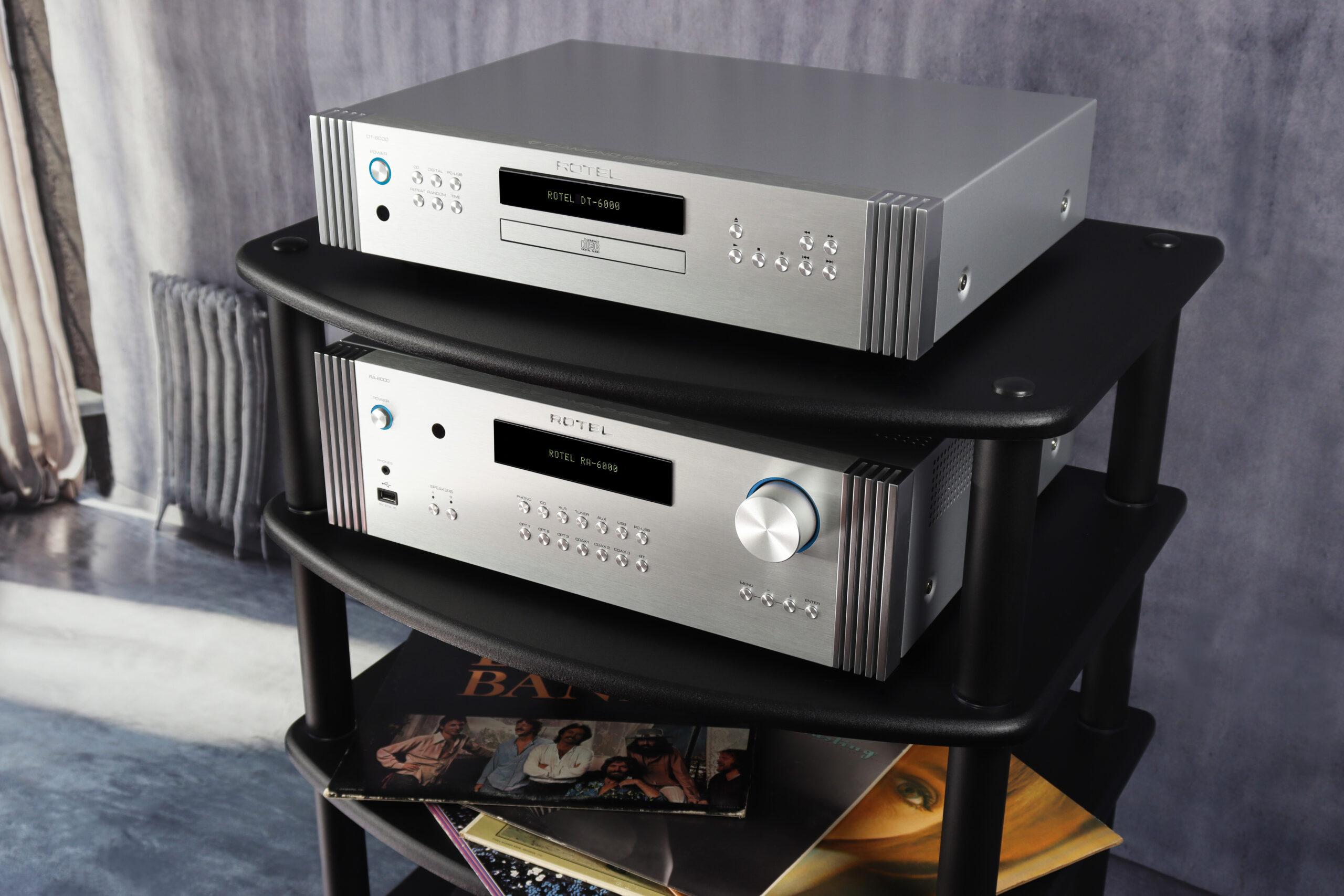 ---
Gallery & Full Official Press Release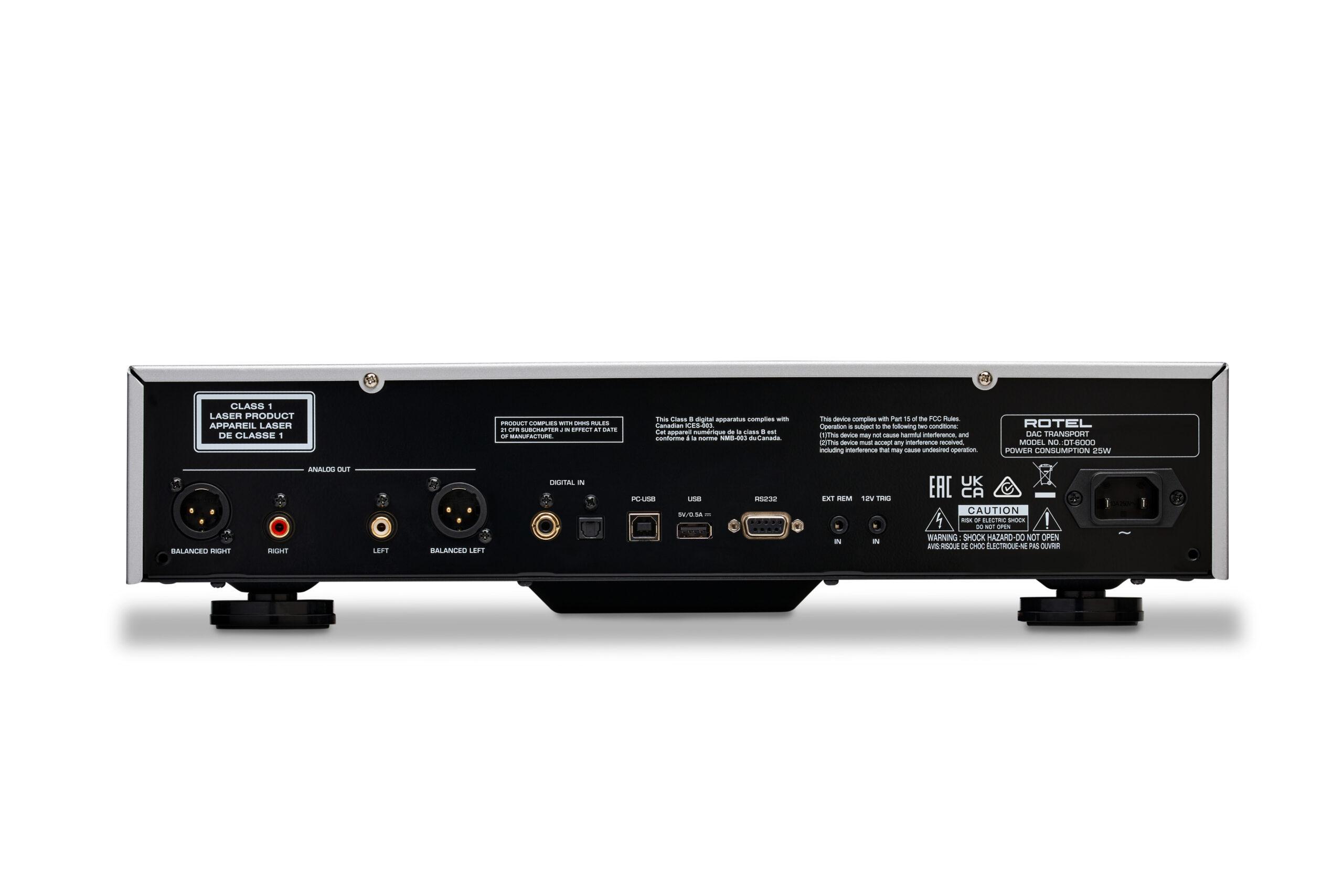 ROTEL CELEBRATES 60th ANNIVERSARY WITH INTRODUCTION OF NEW DIAMOND SERIES MODELS
The New Products Emulate Rotel's Legacy and Passion, Honoring the Heritage of the Family-Owned Audio Brand.
TOKYO, JAPAN (JUNE 22, 2022) – Rotel is proud to announce the RA-6000 Integrated Amplifier and DT-6000 DAC Transport to celebrate 60 years as a Japanese family-owned and operated audio business. The "Diamond Series" models earn their distinction from the brand's 60-year legacy of unwavering commitment to quality and passion for audio performance, having been established in 1961 in Tokyo, Japan by founder Mr. Tomoki Tachikawa.
The Diamond Series models feature industrial design engineered with modern, contemporary styling complimenting Rotel's current offerings while paying tribute to the brand's iconic heritage through generations of legacy models.
The RA-6000 Integrated Amplifier delivers 350 watts of output power into 4-ohm speaker loads leveraging technical and performance designs from the brand's flagship Michi series models. The RA-6000 is the beneficiary of Michi circuits design, acoustic components, and power supply engineering methods, further featuring upgrades found in Rotel's recent MKII models. An array of source inputs ensures connection to modern and legacy audio sources including coaxial (3), optical (3), analog (3), PC-USB supporting MQA, Bluetooth with aptXTM HD for high-performance wireless streaming, XLR Balanced, iOS USB for Apple devices and a Moving Magnet Phono stage for vinyl enthusiasts.
The DT-6000 DAC Transport is the ultimate source component for discerning audiophiles and music lovers alike, bringing music to life with unprecedented precision. The unit includes a PC-USB input supporting MQA and DSD audio playback and renders PCM 32-bit/384kHz music files through the coaxial and optical inputs supporting music streamers and media players with the included tray-loading CD Mechanism providing ultimate playback flexibility.
The focal point of the DT-6000 is the 8-channel ESS Sabre ES9028PRO Digital to Analog converter configured to dedicate 4 Mono DACs each to the left and right channels. Redundant signal processing of the digital data streams extracts nuances of audio with exacting clarity and detail with an exceptionally low noise floor. The DAC feeds custom-engineered fully balanced differential output filters with sonic components critically tuned for life-like reproduction of the audio. The DT-6000 is powered by an in-house manufactured shielded toroidal transformer with high-efficiency slit foil smoothing capacitors reducing stray emissions and delivering independent, isolated, low noise power to all critical circuits, further reducing noise and distortion.
Rotel audio products are known worldwide for their quality, reliability, value, and, above all, exceptional sound reproduction. Family-owned since 1961, Rotel has utilized the resources of its formidable international design team and has manufactured its products in its own sophisticated production facilities. Rotel proudly offers a complete range of electronics that have consistently received critical acclaim and coveted industry awards. With substantial investment in new technologies and manufacturing, Rotel is prepared to meet the challenges of an evolving specialty electronics marketplace.