It's the last week of the year and the tail end of the holiday season. Did you miss the Black Friday rush? Fear not, the best Samsung TVs are still on sale.

Find huge savings with these deals on superb QLED TVs at prices that are highly attractive!
Choose the model that's right for you and cash in on the lowest prices of the year. Today's TVs offer remarkable performance and value for the money and the weeks surrounding Black Friday are the best time to buy and save.

When shopping for a Samsung TV, it's important to understand the company's product lines, so that you get what you need and expect from your new TV. Of course, being the number one brand, Samsung has TVs in all sizes and price ranges. This includes special models that are targeted to specific uses, like The Terrace, which is for outdoor installations and bright sun.

Of course, Samsung's offerings include TVs that look and sound great in your living room, and right now you can score amazing savings on 4K and 8K Neo QLED TVs. It's just a matter of determining which model is best for you and having the courage to make the upgrade to a state-of-the-art home viewing experience.
---
Neo QLED is the latest and greatest TV tech from Samsung. It's the pinnacle of FALD-LCD QLED TV technology, combining the brilliant color that you get with quantum dots with the precision local dimming plus exceptional brightness that is made possible by Neo QLED's mini-LED backlight arrays.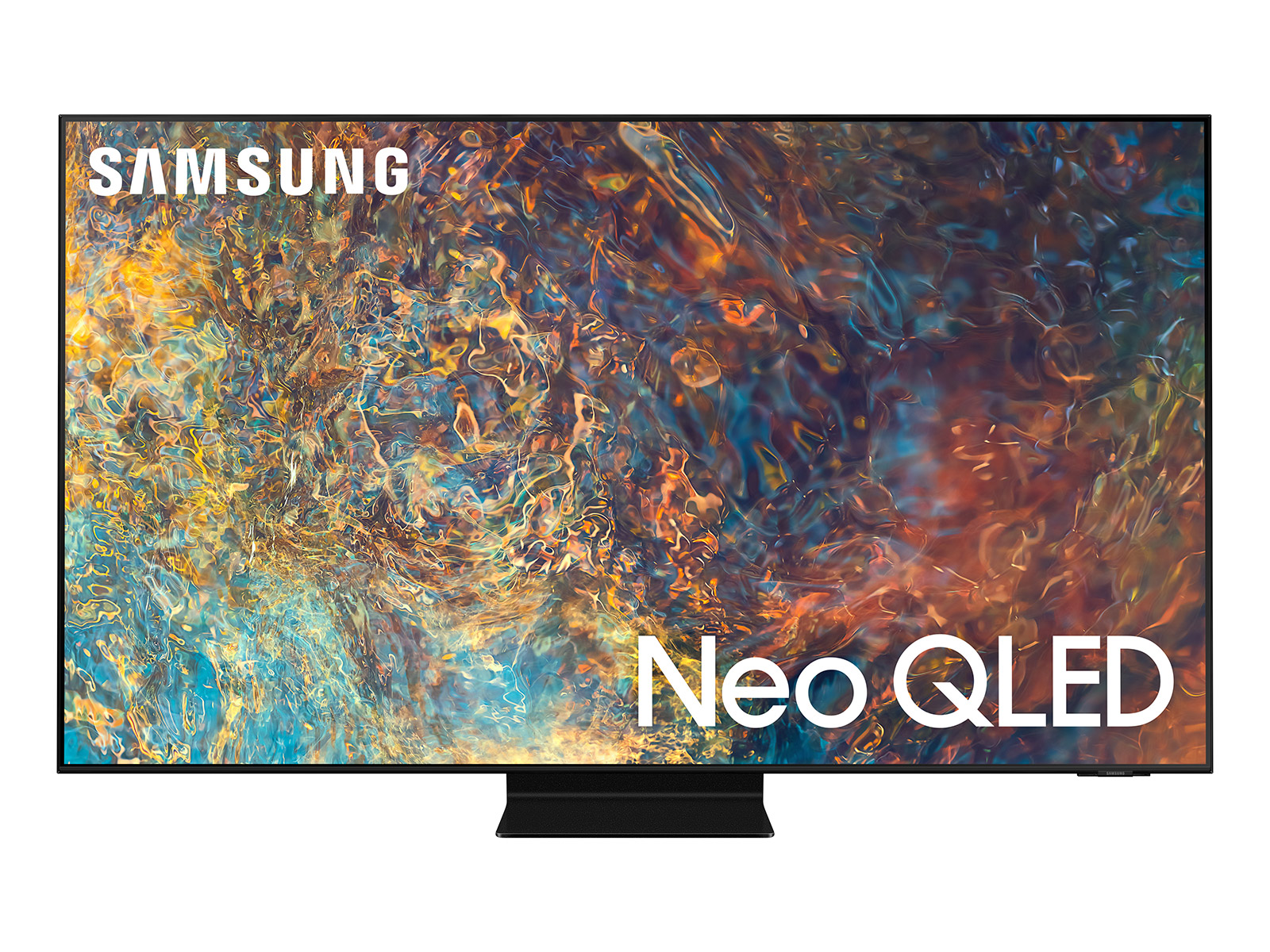 These are TVs that offer stunning picture quality, day or night. With wide viewing angles, exceptionally effective anti-reflective screen coating, peak brightness that does true justice to HDR material, So you can enjoy picture quality at home the goes beyond what you'd seen in a commercial movie theater! And beyond movies and TV, these state-of-the-art Samsung8K TVs offer broad support for gamer-friendly features like 120 Hz 4K, VRR (variable refresh rate), and ALLM (auto low latency mode).
---
What to look for here is the Truly exceptional value offered by the Samsung 4K flagship in an 85-inch screen size. The QN85A has made putting a world-class, cinematic sized HDR 4K TV in your living room Into something much more affordable than it's ever been. These are also among the finest TVs That you can buy, if you are into playing video games.
---
The Frame is a giant success, combining Samsung QLED picture quality with a physical aesthetic that complements your style, your decor, and adds an artistic touch to any room. This TV series, at these prices, strikes a balance between core functionality, aesthetic appeal, and a reasonable price.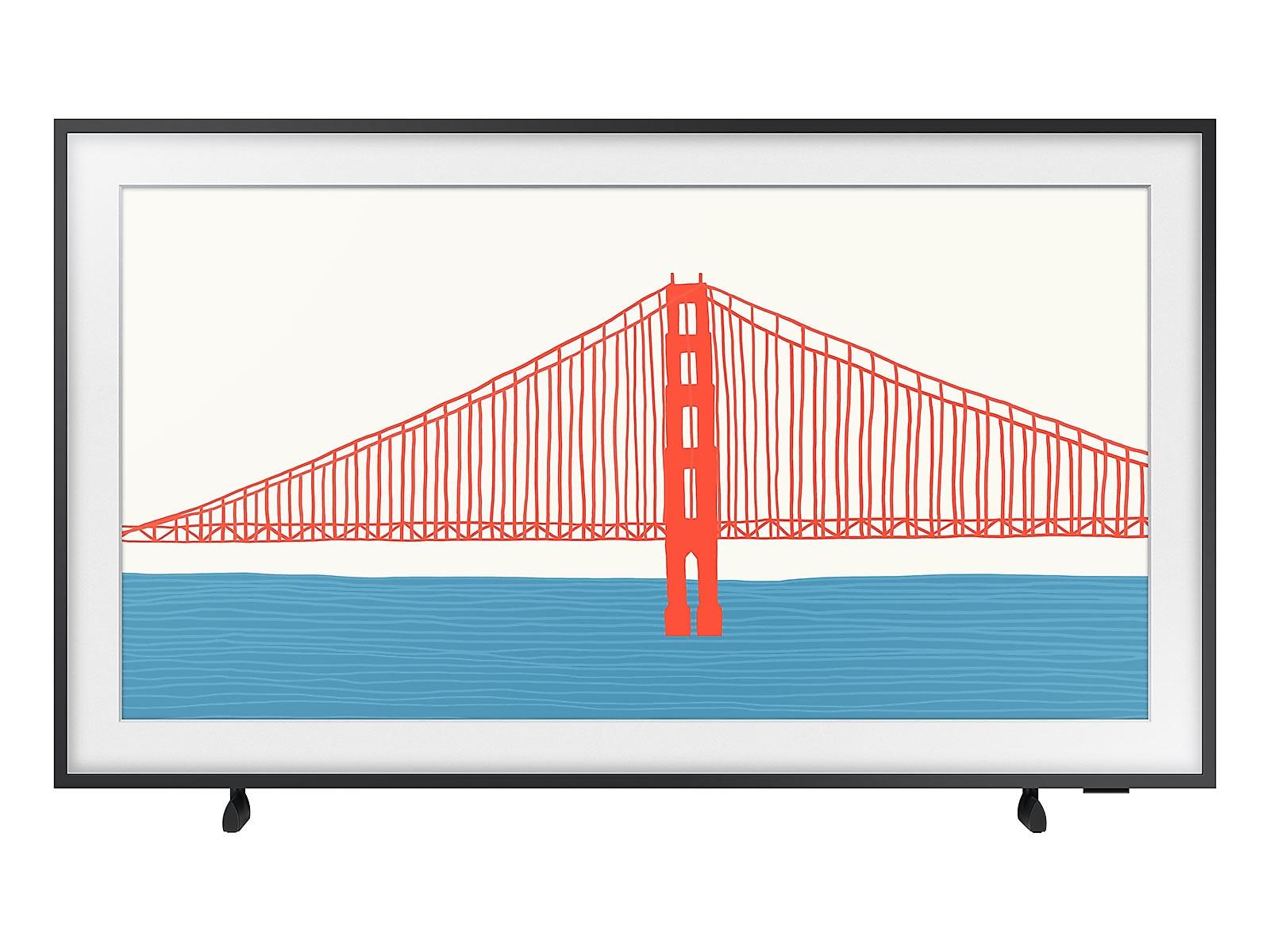 You can get The Frame in seven different sizes: 32 inches, 43 inches, 50 inches, 55 inches, 65 inches, 75 inches, and 85 inches. No matter the size, you are getting a 4K QLED TV. But you are also getting a TV that is designed to rest flat on the wall, and that has interchangeable bezels that give it a picture frame-like appearance that can be customized.
---
Get ready for summer 2022! Outdoor lovers don't have to miss out on sports or their favorite shows with The Terrace, a TV designed to withstand the sun! It can withstand the elements and overcome the glare of the sun, sunseekers don't have to miss out on sports or their favorite shows.

These tough TVs come in two varieties: Full Sun Outdoor and Partial Sun Outdoor. The Full Sun model is available in 65" or 75" sizes, while the Partial Sun model is available in three sizes: 55", 65", and 75".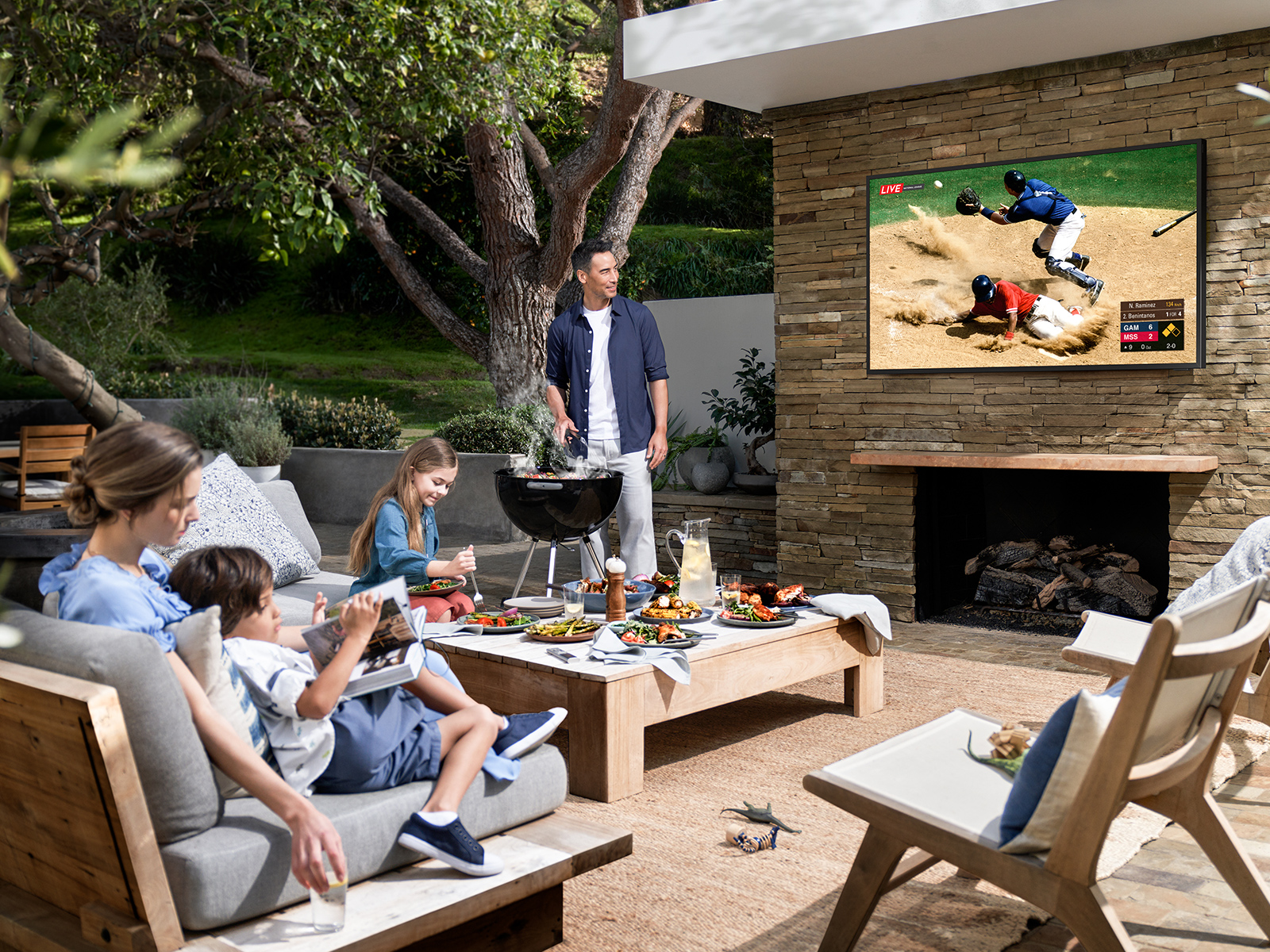 While you'll pay more for the Full Sun version, it is designed to literally survive direct, daily exposure to full outdoor sunlight. The Partial Sun version is perfect for outdoor settings with some shade.

Just because you're enjoying your backyard deck, patio or pool does not mean you can't have a TV. The Terrance by Samsung brings the QLED viewing experience outdoors.

---
Don't need or want a TV? Check out deals on Samsung phones! They are an excellent choice for personal media consumption.