Samsung has lifted the curtain on its 2022 TV lineup, which is now available to preorder from Samsung.com. This includes Neo QLED 4K and 8K, The Frame, and (drumroll, please)... Samsung OLED.
Yes, it is finally official, Samsung has introduced its take on OLED that uses quantum dots and RGB pixels. The S95B is available in 55" ($2199.99) and 65" ($2999.99) sizes, and I've had a chance to see what they can do, and it need be said that these TVs provide a degree of picture-perfect performance that has eluded consumer display technologies up until now. Were talking about OLED contrast but with a color gamut that goes well beyond the WRGB designs that need a white pixel to achieve peak brightness.
Another benefit of this new OLED technology is wide viewing angles that go beyond what past OLEDs offered, finally rivaling what plasma TVs had achieved, even when viewed from extreme off-axis, color balance and brightness and contrast are maintained.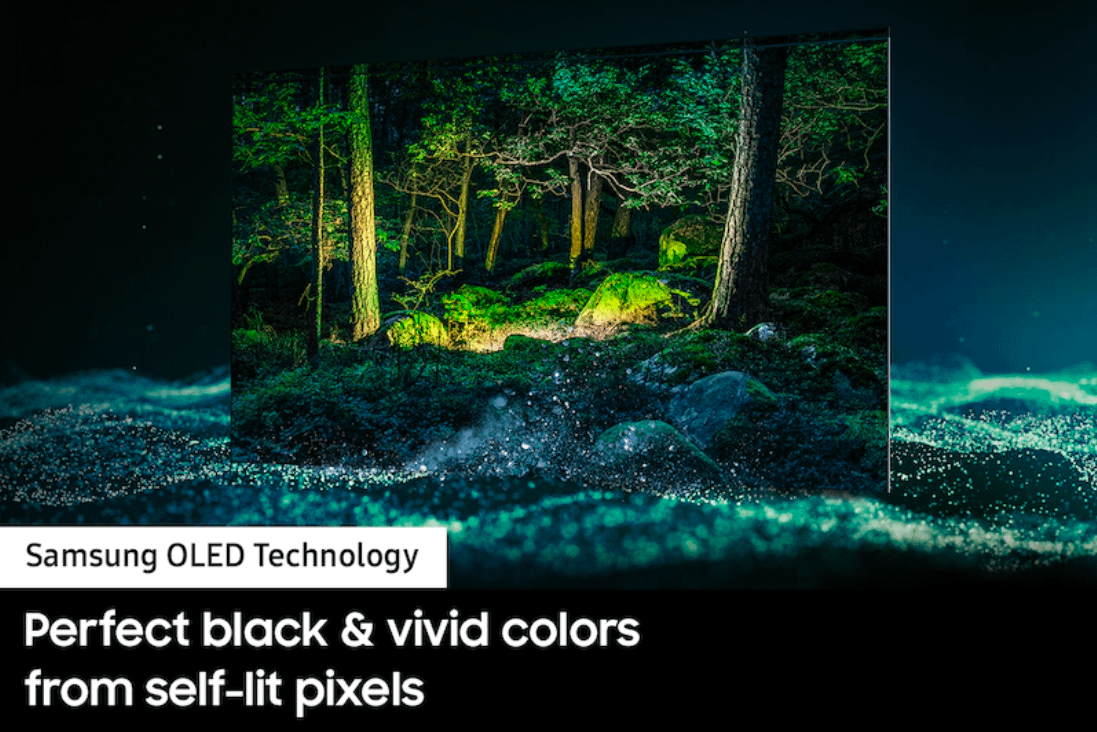 ---
• The Neo QLED 8K series is the pinnacle of Samsung's premium portfolio and the next frontier in color and contrast.

• The Neural Quantum Processor 8K with AI allows viewers to experience 8K detail, even without native 8K content.

• Samsung's Neural Quantum Processor 8K transports viewers with immersive, 8K-upscaled resolution to deliver a more 3D-like image than ever before.

• The Infinity One Design features a razor-thin panel with depth ranging from 16.7mm (QN900B) to 18.7mm (QN850B, QN800B).
• The QN900B's 90W 6.2.4-channel audio includes the world's first built-in wireless Smart TV-to-Soundbar Dolby Atmos connection.

• Available in 65", 75" and 85" screen sizes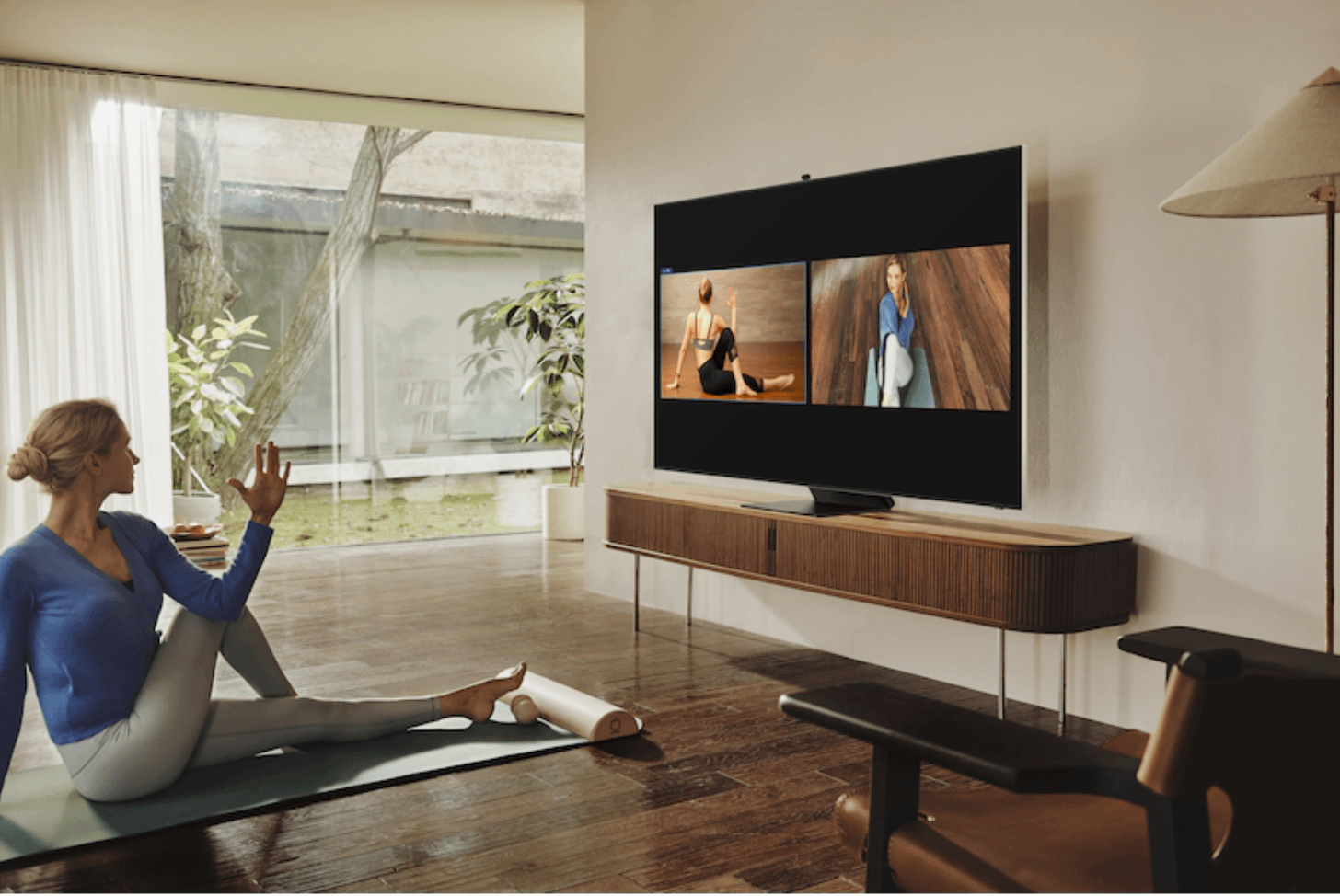 ---
• The Neo QLED 4K QN95B inherits Samsung's Neo QLED 8K exceptional picture performance, immersive sound, and superb gaming experience.
• New backlight technology like MiniLEDs that are 1/40th the size of traditional LEDs and Shape Adaptive Light Control result in superb HDR performance with vibrant details.

• For gamers, the 4K Neural Quantum Processor and 144Hz refresh rate bring utterly smooth motion, killer contrast, and razor-sharp detail. New top-channel speakers and Object Tracking Sound put the viewer in the heart of the action.

• Available for pre-order on May 23rd

---
• In 2022, The Frame elevates art. Samsung's new anti-reflective matte finish does more than just reduce glare and reflections. When not used as a TV, this new display's screen shows art. The screen surface allows the art to take on the look of real vellum or canvas.

• The Frame has updated its Art Store, allowing subscribers to browse, buy, and display NFTs through its simple and unique platform.

• Also included are top-firing speakers, a slim wall mount, and Samsung's new SolarCell remote.

2022 Frame models are available for pre-order now. They are available in 43", 50", 65" and 75" screen sizes and additional 32", 55" and 85" are coming soon.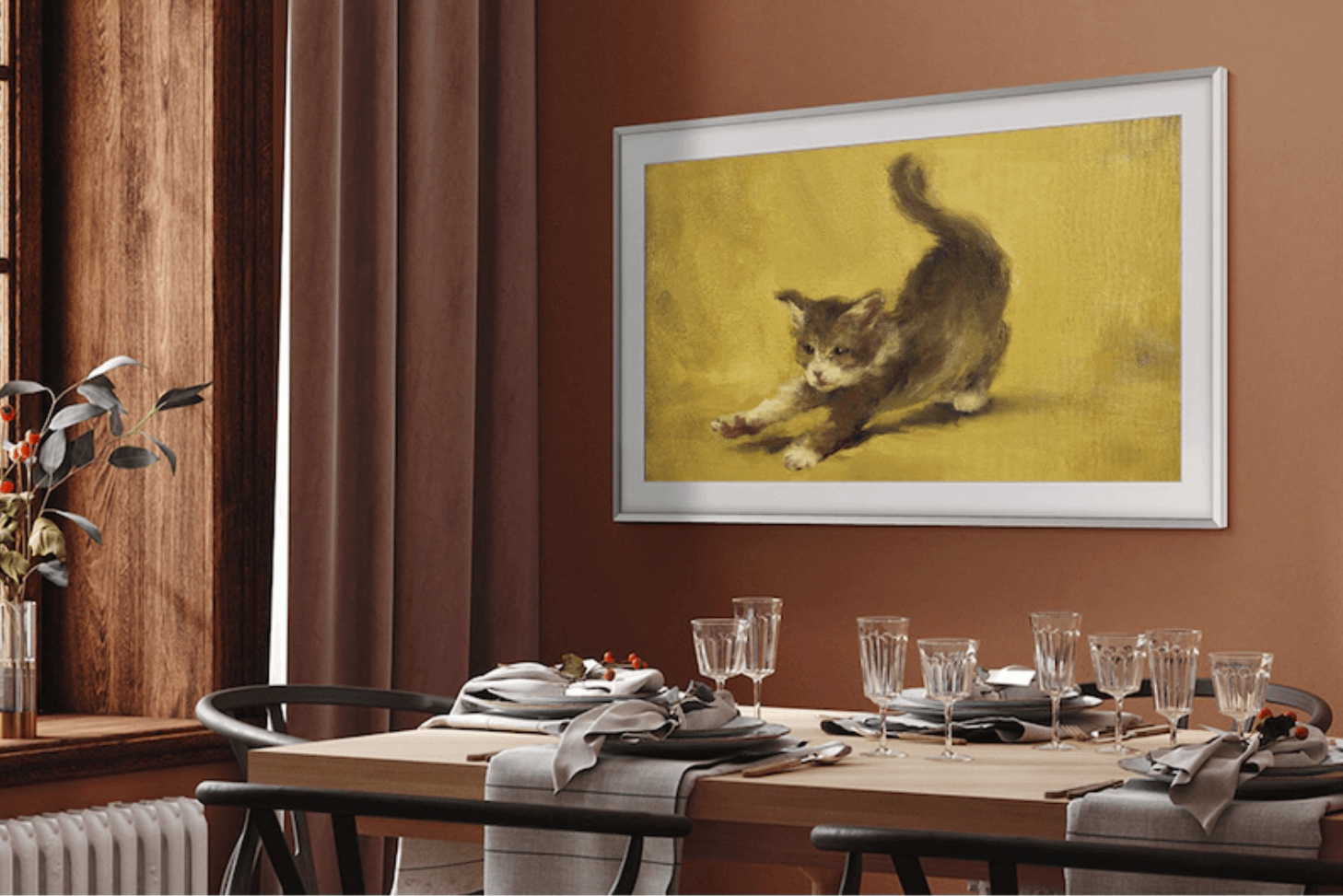 ---
Complete Pricing
Neo QLED 8K
QN800B - available for pre-order now
· 65" QN800B - $3,499.99
· 75" QN800B - $4,699.99
· 85" QN800B - $6,499.99
QN900B - available for pre-order on 3/21
· 65" QN900B
· 75" QN900B
· 85" QN900B
Neo QLED 4K
QN85B - available now
· 55" QN85B - $1,499.99
· 65" QN85B - $1,999.99
· 75" QN85B - $2,799.99
· 85" QN85B - $3,999.99
QN90B - available now
· 50" QN90B - $1,599.99
· 55" QN90B - $1,899.99
· 65" QN90B - $2,599.99
· 75" QN90B - $3,499.99
· 85" QN90B - $4,999.99
QN95B - available for pre-order on 5/23
· Size and price - TBD
Available for pre-order now
· 55" S95B OLED – $2,199.99
· 65" S95B OLED - $2,999.99
The Frame (2022)
Available for pre-order now (32", 55" and 85" sizes available soon)
· 43" The Frame - $999.99
· 50" The Frame - $1,299.99
· 65" The Frame - $1,999.99
· 75" The Frame - $2,999.99