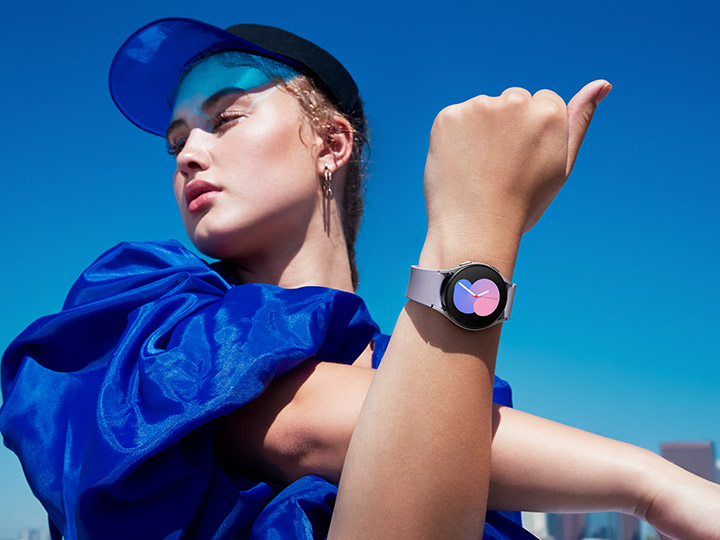 Samsung has launched their Black Friday deals on phones, TVs, earbuds, watches, and more. But they aren't available everywhere, you must use the links through the table below to access.
Take it to the bank - these will be the Black Friday deals this year. You just have them early!
Here is a summary of the now live watch, phone and tablet deals:
Samsung TV Deals - Save up to $2500 on Samsung Neo OLED 4K Smart TVs
We've reviewed a number of Samsung TV's this year and have found them to be great for gaming, especially the QN900B. Check out Mark's review here if you missed it.
Save $500 to $1600 on Samsung QN85B TVs
Samsung's Class QN85B Neo QLED 4K Smart TV (2022) is the most affordable segment of 4K smart TVs from Samsung for 2022.These models feature IPS panels with a peak brightness of 1500 nits which is plenty for viewing HDR content. For comparison, the iPhone 14 has a peak brightness of 1200 nits for HDR.QN85B models support Dolby Atmos spatial audio featuring six upward-firing speaker drivers in 2.2.2 arrangement.There are 4 different sizes available starting from 55 inches to 85 inches diagonally.
Save $200 to $2200 on Samsung QN90B TVs
Samsung's Class QN90B Neo QLED 4K Smart TV (2022) is a significant improvement over the QN85B series.For starters the QN90B models feature VA panels which are more color accurate, much brighter and offer better viewing angles than the IPS panels on the QN85B models. These models get a peak brightness of 2000 nits and feature eight audio drivers for Dolby Atmos in a 4.2.2 array with two firing upwards, two sideways and four firing forward.There are six different sizes for QN90B models starting from 43 inches and going up to 85 inches diagonally.
Save $600 to $2500 on Samsung QN95B TVs
Samsung's QN95B OLED TVs are almost identical in features and performance with the QN90B series with the slight exception of an additional USB port. One stand-out feature would be the external One Connect box for ports and connectivity on QN95B while the QN90B has all its ports located on the back of the set. It might not be much but it does allow for cleaner cable management.
The prices start from $999 and go all the way up to $2999 for various size displays measuring from 43 inches and going up to 85 inches diagonally.
Improving over 2021 models, these new Samsung QLED TVs have multiple HDMI 2.1 ports which can support [email protected] and even [email protected] right up to 10K resolution. HDMI 2.1 is also great for high quality audio experience with Dolby Atmos which is supported out of the box.
Samsung's lineup of 4K Smart TVs for 2022 features 4 different models that offer varied features based on their pricing. However, regardless of which one you choose you will not go wrong in terms of image quality or feature set but we must admit, as you go up the pricing ladder you do get what you pay for. All these models from Samsung's 2022 catalog have support for 4k 120 Hz, ALLM, VRR and Freesync Premium Pro.

If you have been waiting all year long for the perfect time to get a TV then we can assure you that it does not get better than this. Whether you're a music lover, a movie buff or an avid gamer these 4K Smart TVs combined with Dolby Atmos, Voice Assistant and [email protected] support are a "must have" for everyone, whatever's the need.
How long before I have to upgrade to a new TV set again after these purchases?
We say it will be another generation or two of TVs which will be about 5-8 years at least.
4K content is just beginning to roll out as a standard for streaming and although the hype for 8K seems to be growing, it will still be a while before every content transitions into that format. For now there is 4K with Dolby Atmos which is still yet to thrive to its fullest and thanks to HDMI 2.1 ports, these TV sets will last a while before the sun finally sets on them.
The latest and best in consumer grade display is the introduction of QLED technology which checks almost all the boxes of a Quantum Dot Display. Many of us might understand OLED displays as being the better ones out there but OLED displays do not do well in a well-lit environment and the cost of manufacturing and purchasing can burn holes in the pockets of everyone.
Fortunately QLED displays -more specifically- Samsung's "Neo QLED Displays" are great for bright living rooms as they can get crazy bright, have a wide and accurate color gamut, are resistant to burning and offer black levels that are competitive to OLED displays.
They are also a lot more affordable without compromising picture quality. These are one of the best displays out there and can even accommodate desktop computers just as well as your living room.
Get ready for the 2023 Super Bowl by scoring a Black Friday TV deal now.
Key factors for a great sports TV are a big screen with really good anti-reflective properties and enough brightness to overcome ambient light conditions during the daytime. Samsung's 4K Neo QLEDs are the premium choice in this category, the price of the flagship-class QN95B 85" is an eye-opener, you might not have thought you could get a TV of such size and capability for so little! Since there are no 8K sports broadcasts, you don't need to spend extra on that feature. But you'll definitely be able to watch the Winter Olympics in 4K!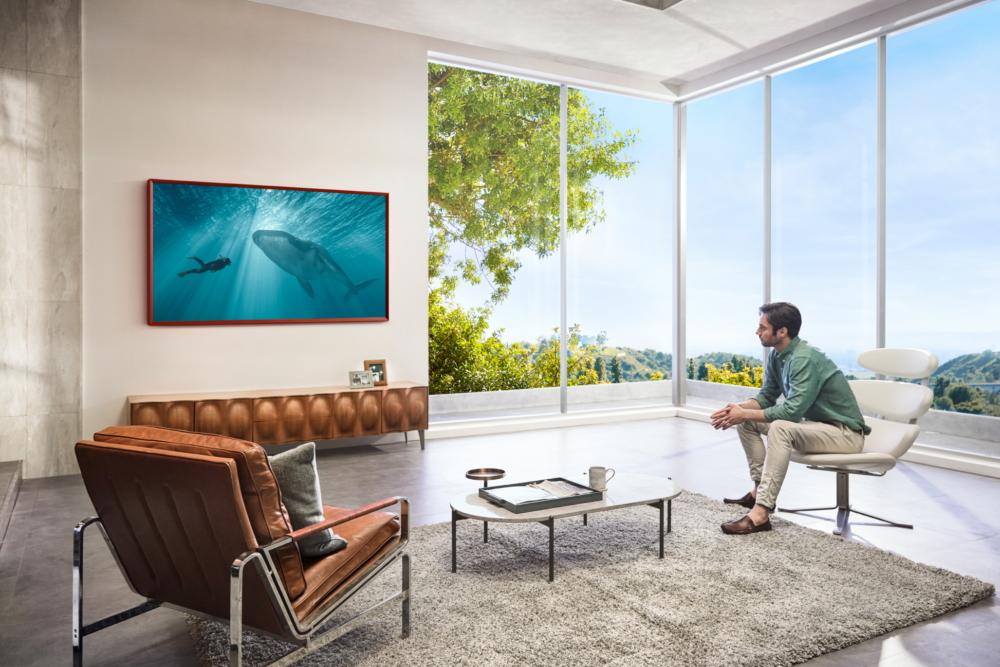 The Frame is a great choice if the perfect TV for your home's main hangout space is a large screen that effectively "disappears" when it turns off because instead of becoming a big blank Spot on the wall, it essentially turns into a work of art. This model also has Samsung's ultra-effective anti-reflective coating.

The Crystal UHD models are worth a look if the goal is to get the largest screen possible at the lowest price, which is totally justifiable if you are shopping for a TV to put in a "hangout" man cave type space.