Whether you're building a home theater or just want to enjoy watching movies in your living room, bookshelf speakers can make all the difference. For those who aren't familiar with bookshelf speakers, they are typically small speakers that are placed on top of a shelf or table and are used to create surround sound. They are generally less expensive than larger speakers and much easier to install. These speakers can be connected to any number of devices like Blu-Ray players, cable boxes, or even gaming systems so you can enjoy whatever you're watching on TV in full surround sound.
Anyone looking to take advantage of current holiday sales or want to enjoy music this season, we've found some great deals on bookshelf speakers right now! The KEF Q150 bookshelf speakers are currently on sale for $299.99 for a pair, and they were originally priced at $599.99! This 50% off discount is definitely an excellent deal on a set of speakers that would be the perfect addition to your home theater. Take a look!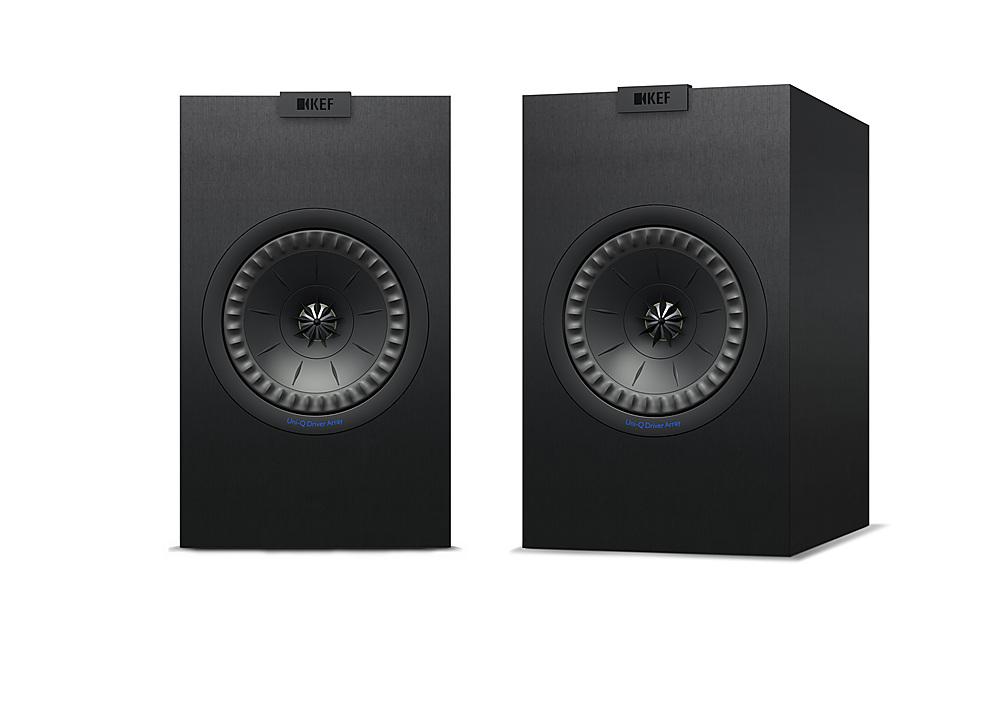 If you're a fan of quality sound, you should consider buying these bookshelf speakers. These speakers are great for entertaining, multimedia, and casual listening. The KEF Q150 bookshelf speakers are a great addition to any home entertainment system. Its Uni-Q technology places the tweeter right next to its 5-1/4" woofer, resulting in a wide soundstage with pinpoint stereo imaging. For even better sound, we recommend using high-grade speaker stands with these speakers. Check out these great speakers while they're available.
To provide you with more options, we found some other premium bookshelf speakers that have special deals right now. We know that you can't put a price tag on quality, so we've made sure that all of our speakers are highly rated and sound amazing.
Jamo's Concert 9 Series C 93 II bookshelf speakers are a wonderful choice for all of your entertainment needs. Jamo is a household name for home theater products and has been building speakers for over 50 years. The Danish company's effort in creating a top-notch product has been shown in the craft and development of these speakers. When seeking out the best that Jamo offers, this is considered their flagship bookshelf speaker. Providing listeners with superb looks with a dynamic sound that both music and movie lovers find pleasant. Right now, these speakers are discounted by $275 for $299.99 a pair! Their suggested retail value is $574.00 so don't miss out!
The Revel Concerta2 M16 bookshelf speakers are a new generation of bookshelf speakers in the Revel Concerta2 series. Revel's sound quality and thoroughness in design are evident in these speakers. It has a 1" tweeter within the bookshelf speaker that provides crisp, accurate sound and easy placement anywhere in the room. $148.50 has been slashed off of its original price of $495.00, putting this great speaker on sale for $346.50! This is a deal worth looking into!
The JBL brand has received well-deserved popularity among audiophiles for a long time. They have been around for years, and have created a speaker in a new, more refined design and with a host of excellent features that provide added convenience and convenience. The new JBL HDI-1600 bookshelf speaker has been redesigned from the ground up to provide a better, more balanced sound for your home. Get this holiday deal while you can! With $297 off, this speaker is $693.00 compared to its retail price of $990.00!
Setting up your home theater and need to make sure your sound is top tier? Bookshelf speakers can help you do the trick! Take a look at this review by our experts for this great speaker that can be a great fit for your collection!