If you've been waiting for Black Friday / Cyber Monday to upgrade your home theater seating, we've got some fantastic news for you.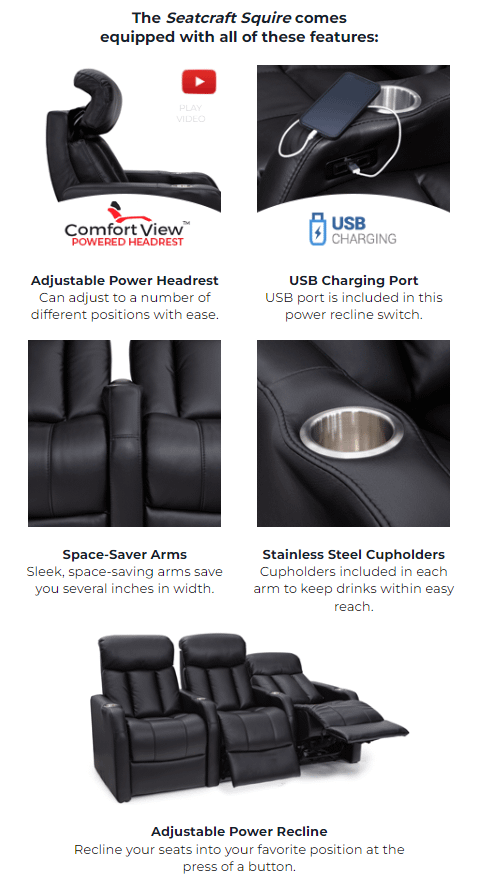 Right now, one of the best deals we've found on home theater seating is the Seatcraft Squire, which is being offered for $559 Per Seat and Ships Free. that's a base 24% discount and one of the lowest prices we've seen being offered on these home theater seats. But that's not all, with Home Theater Review's exclusive CODE: HOMETHEATER20, you can take an extra 20% off.
Seatcraft is known for its quality and is nothing short of luxurious. One of the top sellers on Amazon, this manufacturers sells direct through their site 4Seating.com. This specific seat is leather gel making it easy to maintain and clean. Seatcraft didn't miss any details when designing the Squire - each seat is accompanied by it's own USB charging port, power recline switch, and cup holder.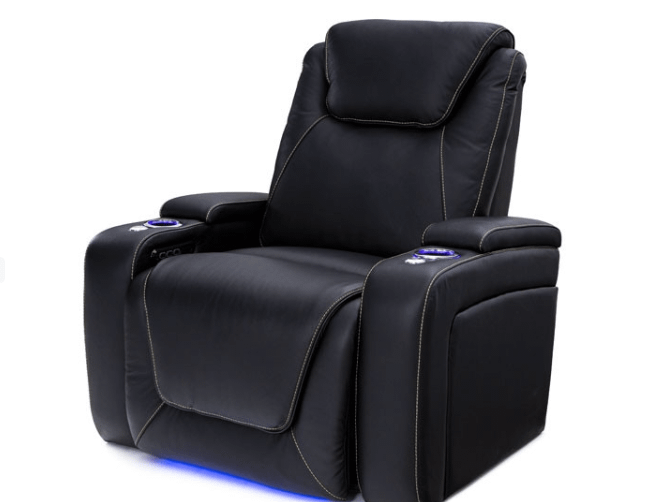 The Pantheon Big and Tall Recliner
Starting at $1,199.00/seat List Price $1,651.00/seat SAVE 27% + extra 20% with code HOMETHEATER20
If you are looking for a big recliner, check out this top quality leather seat also on sale. We took a look and recommended it in our guide to Home Theater seating.