Sharp announced their return to the US market back in January 2023, and now we can finally say their comeback is official, as the company introduced the first OLED TV powered by Roku. The Sharp OLED Roku TV 4K Ultra HD is now available in 55- and 65-inch screen sizes, creating a buzz with its promise of advanced features and a competitive pricing strategy.
"We're excited to be a part of Sharp's return to the US television market at this pivotal time in the evolution of smart TV technology," said Tom McFarland, Vice President of Business Development at Roku. "This provides a wonderful opportunity for customers to experience the stunning audiovisual capabilities of a Sharp OLED TV with Roku, America's #1 TV streaming platform, built in."
Branded under Sharp's AQUOS line, the OLED TVs signify a significant milestone for the company. Alongside its OLED ambitions, Sharp introduced the Sharp XLED earlier in 2023, a mini-LED-powered model claiming to combine the best aspects of LCD and OLED technology.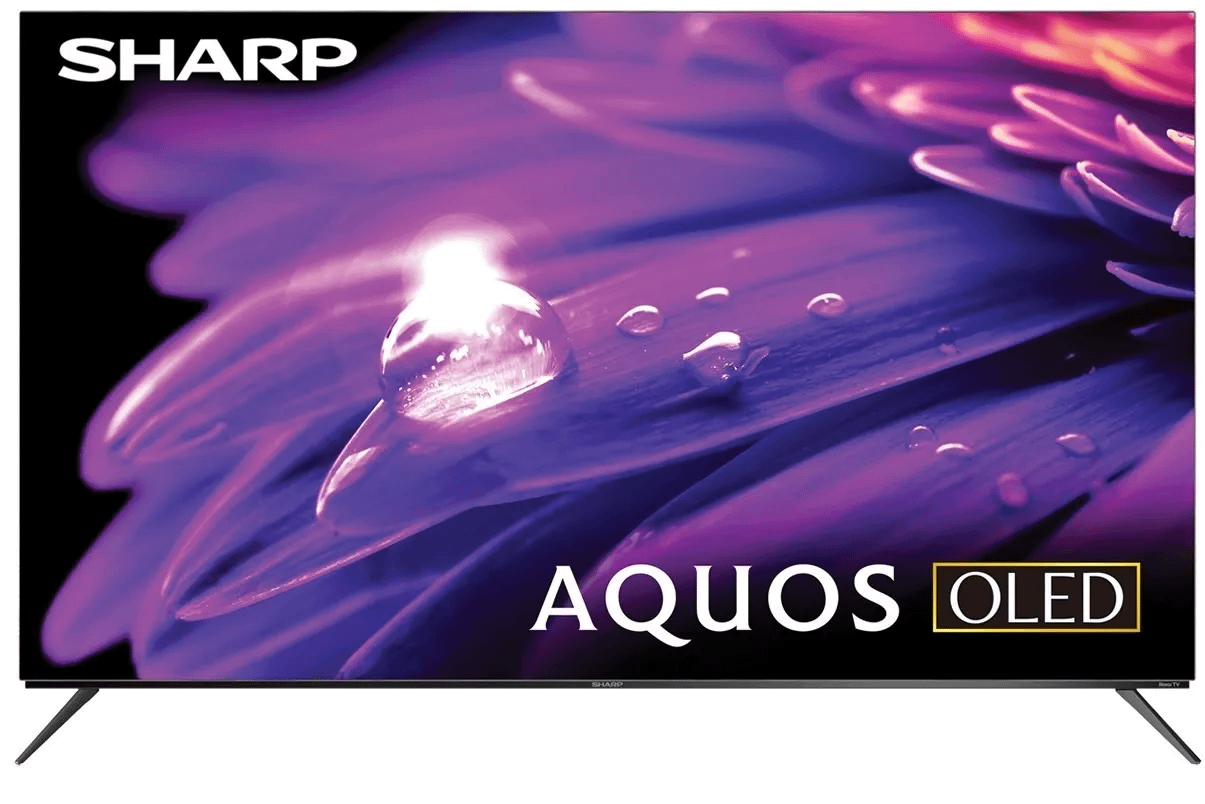 One of the standout features of the Sharp OLED Roku TV series is its integration with Roku's user-friendly software. As expected from a Roku TV, it comes with an included voice remote and compatibility with Apple AirPlay, Apple Home, Amazon Alexa, and Google Home devices. The TVs also offer Roku's universal search, regular OS updates, and a dynamic homescreen emphasizing free-to-stream content.
"We are pleased to be working with Roku to support our return to a US market as competitive as televisions," said Jim Sanduski, President of Sharp Home Electronics Company of America. "The immersive experience of our AQUOS OLED panel means our consumers will truly enjoy their Sharp Roku TV set to its fullest potential with the rich library of entertainment options and original content that Roku brings to our customers."
The new Sharp OLED Roku TV models boast several features characteristic of OLED technology, including HDR10 and HLG support, Dolby Vision IQ that responds to ambient light, Auto Low-Latency Mode (ALLM) for gaming enthusiasts, a native 120Hz panel, and Variable Refresh Rate (VRR) on all four HDMI inputs. The inclusion of HDMI ARC/eARC, two USB 2.0 ports, and a 30-watt sound system with Dolby Atmos enhances the overall viewing experience.
Originally priced at $1,900 for the 55-inch model and $2,500 for the 65-inch variant, Sharp has taken a bold step by offering significant discounts for the Black Friday sales. The 55-inch model OLED Roku TV is now available at $1,500, while the 65-inch version can be purchased for $2,000. These prices position Sharp's OLED TVs competitively against industry giants like LG, TCL, and Hisense.