When putting together a home theater, bookshelf speakers are a great option for consolidating space and having flexibility. These speakers were created to provide an extensive range of sound frequencies with clearness and accuracy. This comes in handy when watching movies, listening to music, or spending some time gaming. Although bookshelf speakers may be small in size, they tend to produce dynamic audio that can compare in strength to bigger speakers. Their compact body makes them effortless to work in any room. They can be mounted on a wall, or placed on a stand or a shelf. In addition to all these other benefits, bookshelf speakers are typically more affordable than larger speakers, making them budget-friendly. All in all, bookshelf speakers offer incredible sound to level up any home theater system.
Currently, there is a special that you need to see on these KEF Q150 bookshelf speakers. These speakers provide an immersive soundstage for listeners to enjoy high-quality audio. Originally, they are priced at $599.99, but they are currently on sale for $299.99 for a pair! This is a special you don't want to miss out on!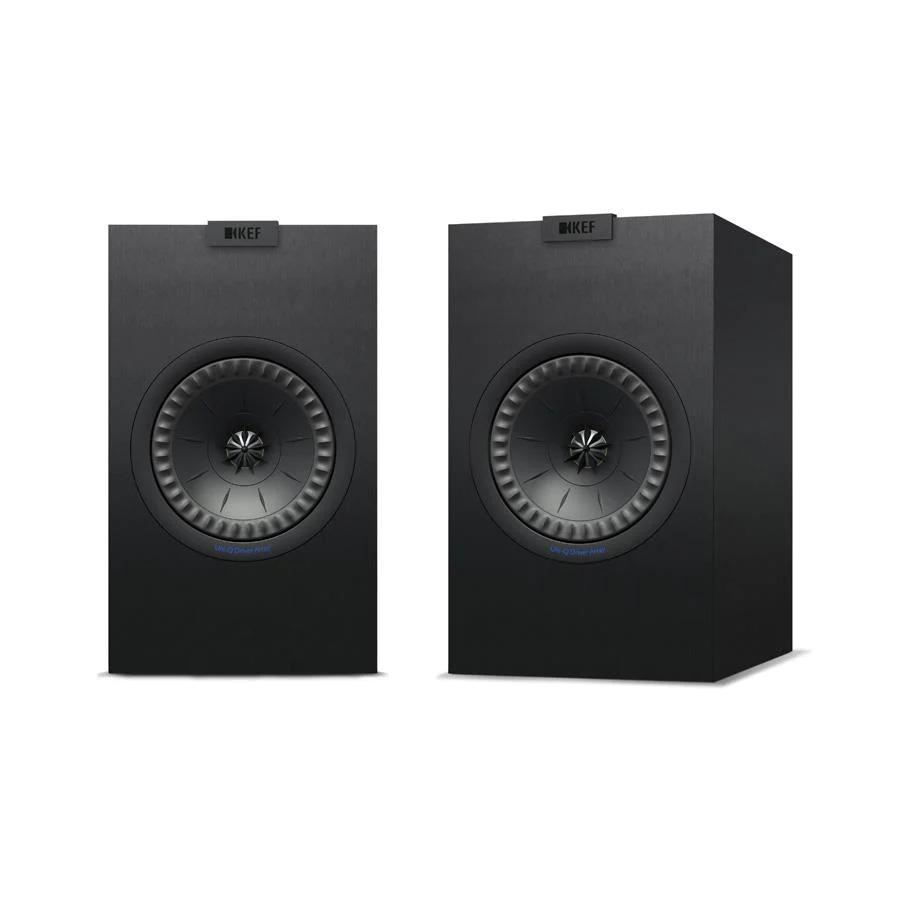 KEF's Q150 bookshelf speakers are a top-notch choice when setting up a premium sound system in your home theater. These speakers can be paired with the other speakers within the KEF Q Series or different ones of your choosing. The clarity offered in the Q150 expands the spectrum of sound experienced when enjoying entertainment. Within each of the speakers is Uni-Q technology, and this positions the speaker's tweeter in the acoustic center of the woofer. This patented innovation allows sound to derive from a singular source point and widen the optimal listening post. In addition to that, they are also available in three different colors. The KEF Q150 bookshelf speakers are an ideal set of speakers to have in your home entertainment system.
Take a look at some of these other amazing deals on bookshelf speakers you may like!
Danish premier audio brand Jamo has over 50 years of creating exceptional products that deliver excellent sound. The C 93 II is its flagship bookshelf speaker that has a 1" silk dome tweeter and a 6" HCCC woofer that delivers mighty and potent sound throughout a vast frequency field. To get the most out of these speakers, they could be used in a stereo sound system or as front left and right speakers of a Jamo home theater setup. They are designed with a woven tweed grille and first-rate woodgrain vinyl finish for a chic look. Right now, they are on sale for $299.00 for the pair, which is $275 off their MSRP of $574.00! Don't let this deal pass you by!
As a special release celebrating the 25 years of the 600 Series, Bowers & Wilkins is offering Anniversary Editions of the speakers. The 606 S2 Anniversary Edition will be of great use to music and movie enthusiasts alike. They could be set up as a part of the speaker setup for a home theater or as a standard stereo pair. The 606 by Bowers & Wilkins features a 6-½" Continuum cone bass/midrange driver and a 1" Decoupled Double Dome tweeter, adding power and richness to audio when spending time watching shows and listening to your latest playlist. They also have some cosmetic upgrades including a unique tweeter trim ring and crossover design. For the pair, they are available for a discounted price of $799.00 instead of their standard price of $999.00, which is $200 off. These leading speakers from Bowers & Wilkins are the bookshelf speakers you didn't know you needed.
New to learning what a home theater is and want to create one in your home? Not sure where to start on the equipment to purchase or everything that you need? Read this article from our experts to help you decide what is right for you.