Sonus faber, an Italian company that crafts handmade products, is set to expand its line of Lumina speakers by adding the Lumina II ($1,200) and Lumina V ($2,800). The two new speakers complement the existing offerings with more size options, retain the same finish choices, and will be available in June.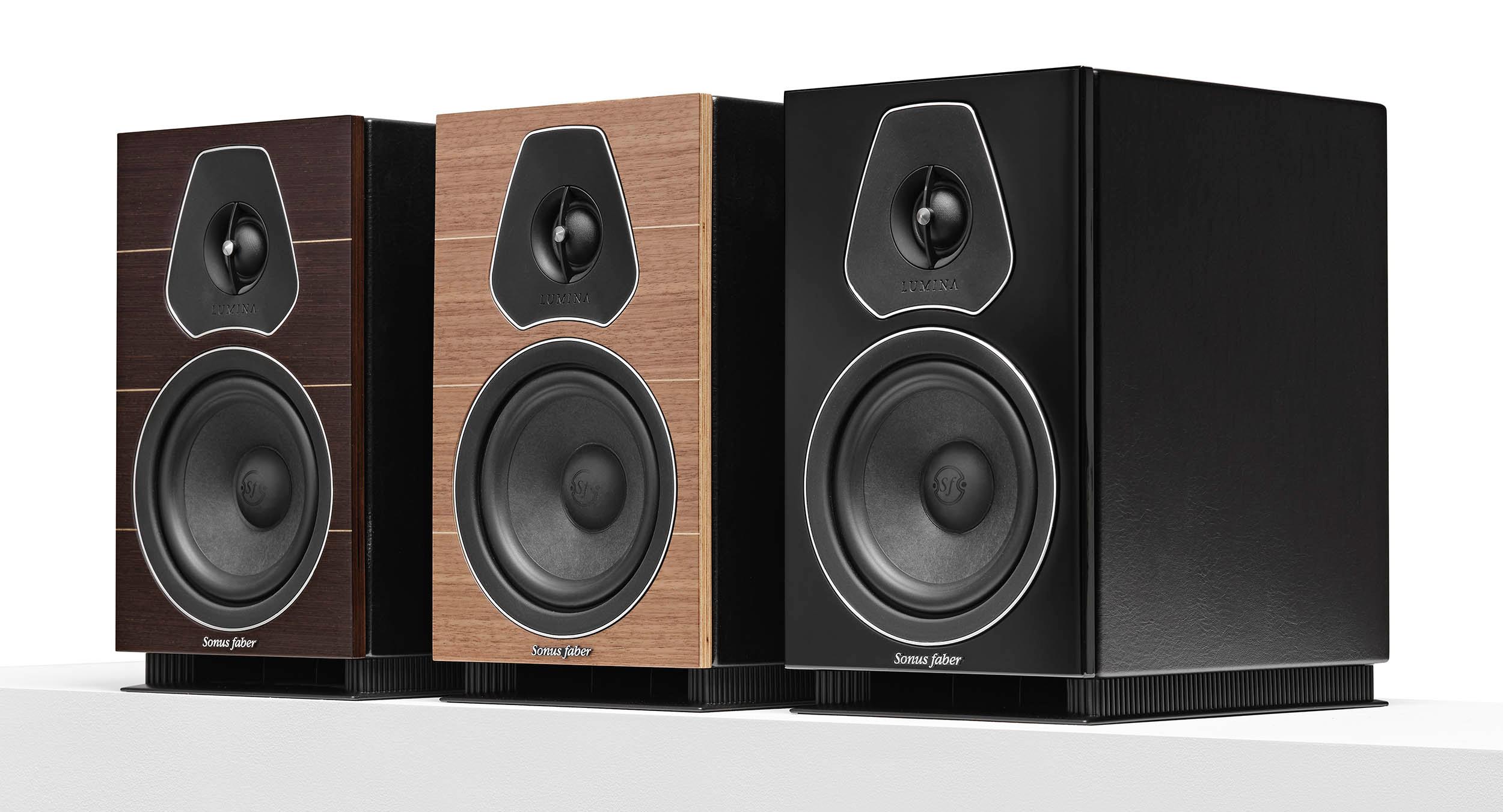 The new Lumina II, like the Lumina I, is a two-way bookshelf speaker, but features a larger 150mm mid-woofer. Its compact design makes the speaker ideal for a bookcase setup, but also might serve as a home theater's rear channel. Slightly larger and more expensive than the Lumina I ($899), it will likely pack a bit more punch.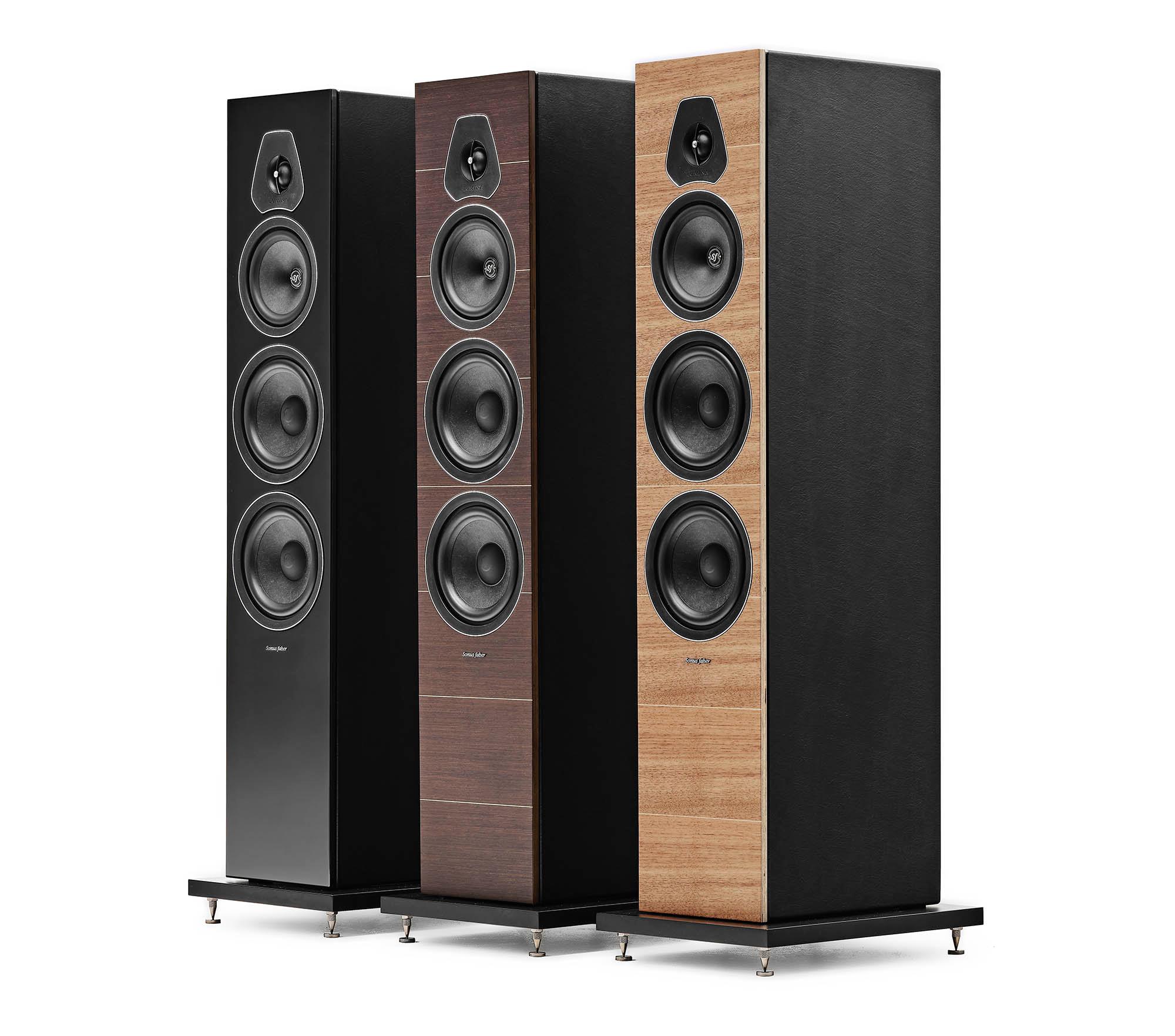 The series' new flagship model, the Lumina V, is a three-way floor-standing speaker that sports Sonus faber's lute shape mid-hi internal chamber, a signature of the company since its inception during the 1990s that aims at optimizing performance. The Lumina V also boasts Hybrid IFF Crossover - Paracross Topology that minimizes sensitivity to radio frequencies for pristine sound.
The line originally debuted in Fall 2020 and included two other models, as well as a center speaker option. Each is offered in three finishes: matte wood walnut and wenge with maple inlays, and piano black — all wrapped in black leather. The minimalist design belies a powerful sound, expressly designed to fill large rooms.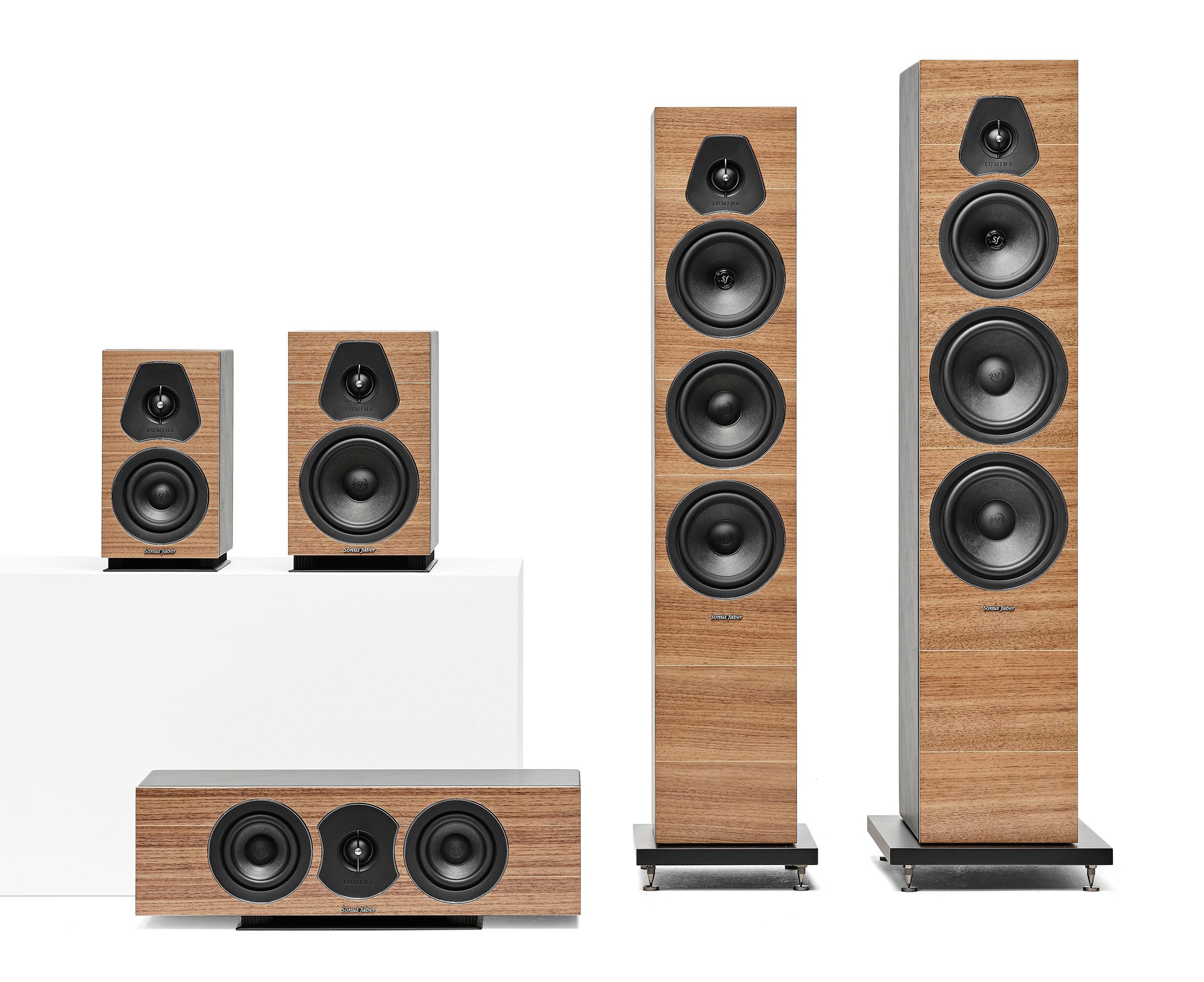 See below for technical specifications and for additional information about the collection, visit the Sonus faber website.
LUMINA II Specifications:
System
2-way shelf loudspeaker system. Vented box design.
Drivers
Tweeter: 29mm high definition DADTM driver. Visco-elastically baffle decoupling * Midwoofer: 150mm cone driver. Ultra-free compression basket. Special custom diaphragm
made with a blend of traditional cellulose pulp and other natural fibers, developed according to the most natural sound. Ultra-dynamic performance and high linearity*
(*all designed by Sonus faber)
Crossover
Optimized amplitude/phase response for optimal space/time performance. Crossover frequency: 1800 Hz.
Frequency response
55 Hz -24.000 Hz
Sensitivity
86dB SPL (2.83V/1m)
Nominal impedance
4 Ohm
Suggested amplifier power output
30W – 150W undistorted signal
Dimensions (HxWxD)
304 x 180 x 263 mm / 12 x 7,1 x 10,3 in
Weight
5.65Kg / 12,5 lb
System
3-way floor standing loudspeaker system. Vented box design.
Drivers
Tweeter: 29mm high definition DADTM driver. Visco-elastically baffle decoupling*
Midrange: 150mm cone driver. Ultra-free compression basket, Sonus faber design. Special custom diaphragm made with a blend of traditional cellulose pulp and other natural fibers, developed according to the most natural sound. Ultra-dynamic performance and high linearity*
Woofer: 2x165mm cone drivers. Ultra-free compression basket, Sonus faber design. Special custom sandwich diaphragm made with a blend of traditional cellulose pulp and other natural fibers, developed according to the most natural sound. Ultra-dynamic performance and high linearity* (*all designed by Sonus faber)
Crossover
Optimized amplitude/phase response for optimal space/time performance "Hybrid IFF-Paracross solution". Crossover frequencies: 260 and 2600 Hz.
Frequency response
38 Hz – 24.000 Hz
Sensitivity
90dB SPL (2.83V/1m)
Nominal impedance
4 Ohm
Suggested amplifier power output
50 – 300W undistorted signal
Dimensions (HxWxD)
1049 x 280 x 372,6 mm / 4,13 x 11 x 14,7 in
Weight
22.5 Kg / 49,6 lb