Going wireless doesn't mean you have to give up on high fidelity or luxurious materials and craftsmanship. The new Omnia ($1999) from Sonus faber is a speaker that offers a luxurious, distinctly Italian design. It is a lifestyle-oriented expression of the company's expertise in crafting great speakers.

Seven drivers and 490 W of power assure the Omnia has the hardware needed to deliver a superior listening experience. This includes a pair of 0.75-inch silk dome treaters with neodymium motors, a pair of 3-inch paper-pulp cone midranges, dual side-firing 1.75-inch full-range drivers made of non-pressed cellulose pulp in an inverted dome shape plus Neodymium motors, and rounding things out, a 6.5-inch long-throw aluminum cone down-firing woofer to handle deep bass.

A key feature of the Omnia is HDMI ARC support (2-channel) which means you can connect it to a TV and use it to enhance the audio, and do so without needing to dedicate another input to that task.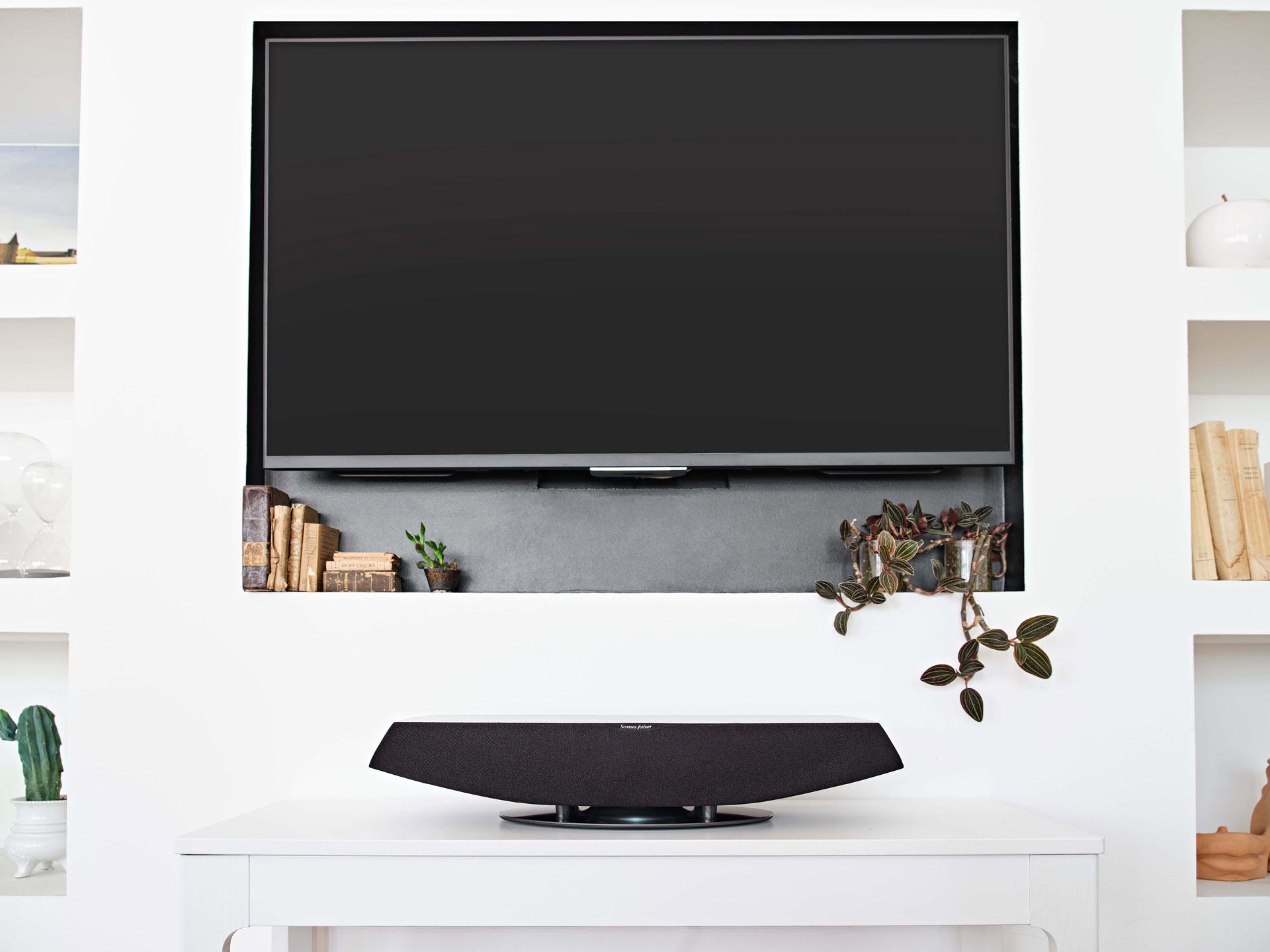 "For me, Omnia was a complete journey exploring Sonus faber's vast history, but made at two-times the speed. With every project, my job is to tell the brand's story - and with Omnia, the mission was the same, the process was just faster and went more in depth. In its new, more accessible category, Omnia will offer a taste of Sonus faber's 40-year history to thousands of new customers, ambitious of course, but also gratifying."

Sonus faber's Chief Design Officer, Livio Cucuzza.

You won't mistake Omnia for any other wireless speaker system. Its curved lines, wood finish, and seamless integration of the intuitive SENSO touch interface—which features embedded illumination to show mode, input, and volume settings at a glance—are design touches complementary to the audiophile lifestyle. It sounds amazing and is easy to use. Elevated performance does not mean compromised appearance.

Omnia has "turntable ready (MM) tech" built-in, making it a perfect pairing for a casual listening station. If used under a TV in a living room, you can place the turntable next to it for a stylish and minimalist high-fidelity sound solution.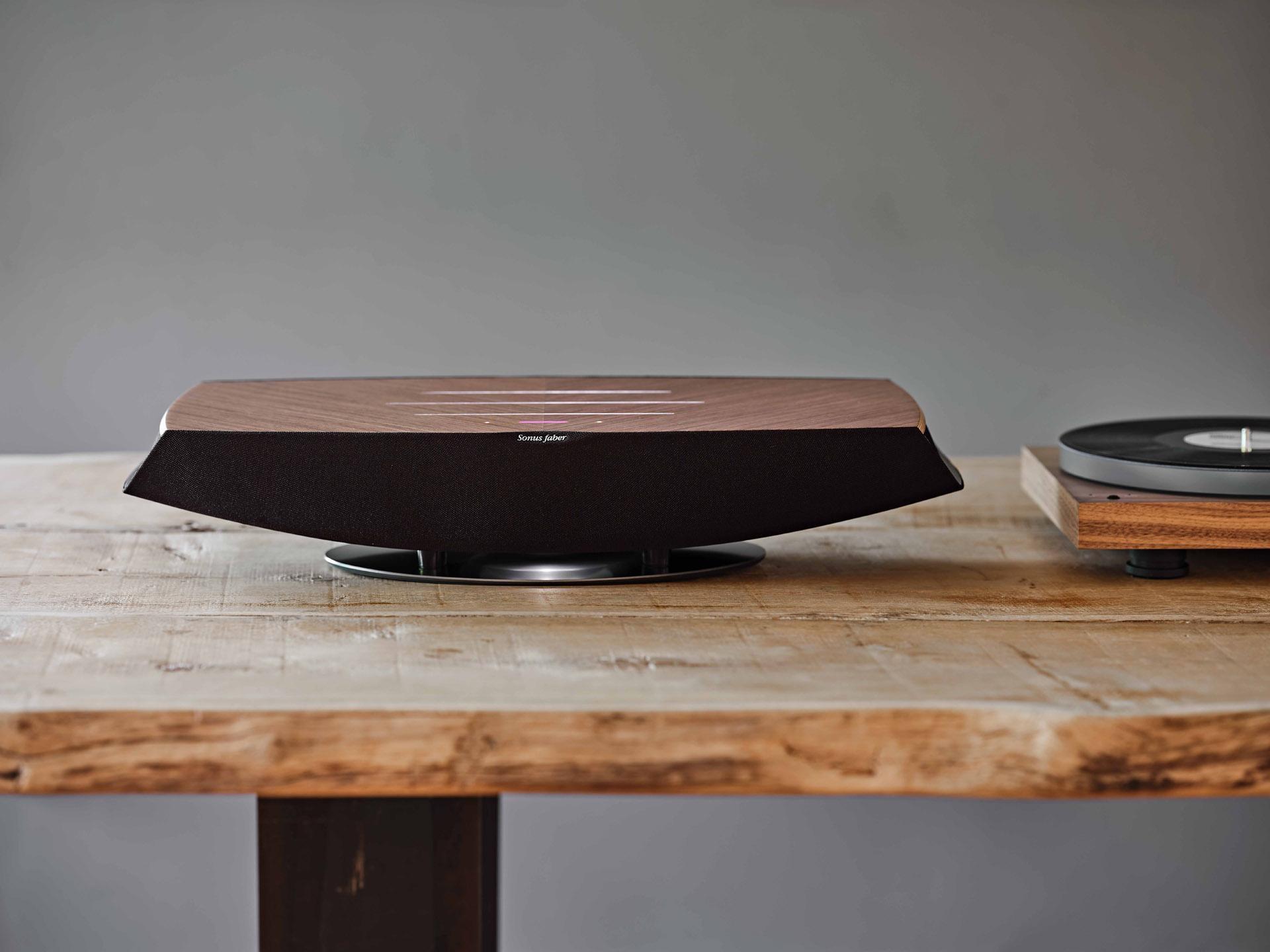 Streaming is a major component of Omnia's function. It supports seamless playback from mobile devices and has Bluetooth, Apple AirPlay 2, and Chromecast built-in.

Sonus faber CRESCENDO technology provides advanced signal processing of that expands the soundstage and creates a more immersive listening experience utilizing the full-range side-firing speakers. Anticipated availability is March 2022 for the walnut finish, the graphite version will follow in summer 2022.

Check out the gallery to see Omnia's beautiful Sonus faber design and craftsmanship: