Sony is gearing up to unveil its much-anticipated next-generation TWS (True Wireless Stereo) earbuds, the Sony WF-1000XM5, as they revealed on Facebook and other social media channels.
Scheduled for a grand reveal on July 24th, the Sony WF-1000XM5 has already generated considerable buzz among tech enthusiasts and audiophiles alike. The cryptic tagline, "For the silence. For the sound.," hints at the groundbreaking advancements these earbuds are set to introduce.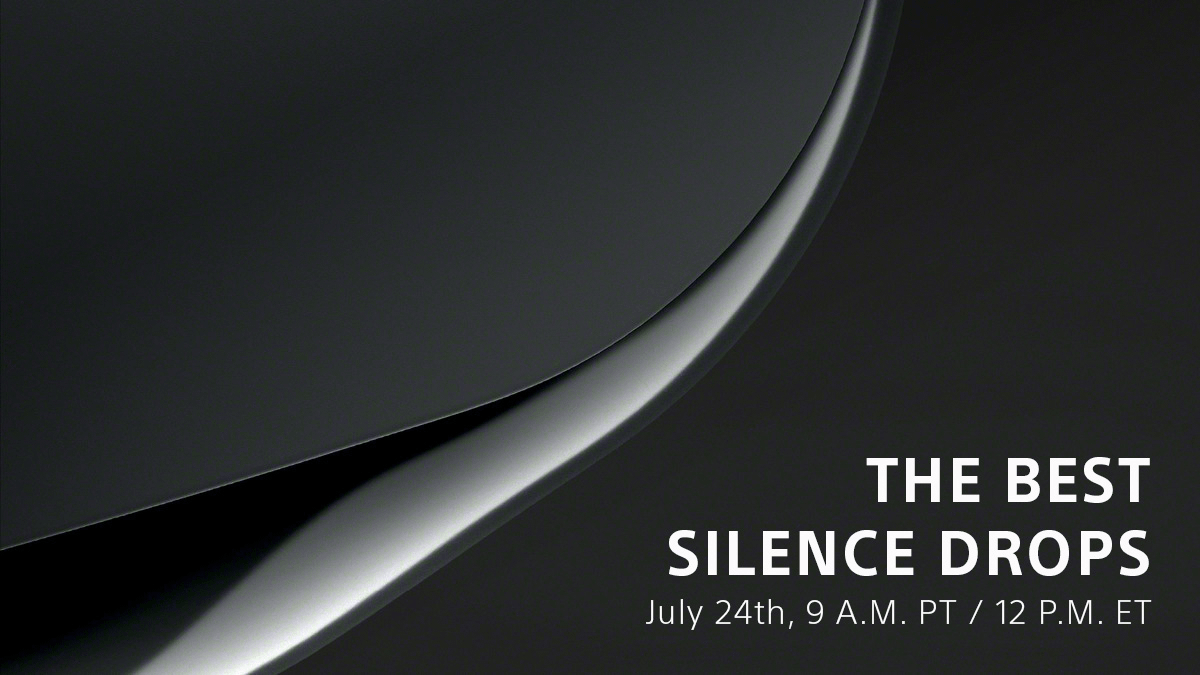 The XM5 promises to deliver a remarkable audio experience with its focus on active noise cancellation and superior sound quality and is expected to be the successor to the well-received WF-1000XM4. While Sony has been relatively tight-lipped about the specifics, several leaks and rumors have provided some tantalizing insights into what we can expect from these tiny wonders.
From the information available, it's evident that Sony has focused on refining the design and performance of the WF-1000XM5. Compared to its predecessor, the WF-1000XM4, the new earbuds will be significantly smaller, weighing in at an astonishingly light 5.9g, making them not only comfortable but also highly portable for on-the-go use.
Arguably, the most anticipated improvements lie in the battery life. The WF-1000XM5, along with its charging case, will offer an impressive 24 hours of continuous usage, allowing you to enjoy your favorite music without interruption throughout the day.
Under the hood, the Sony WF-1000XM5 will boast an impressive array of technological advancements. Equipped with 8.4mm Dynamic Driver X technology and powered by proprietary processors, audiophiles can expect exceptional sound quality and precise sound reproduction.
A significant focus of the WF-1000XM5 is the Active Noise Cancellation (ANC) capabilities. The earbuds will come equipped with three built-in microphones, working in tandem with cutting-edge processors to provide unrivaled noise handling. This ANC technology will serve you as a personal shield against the noisy distractions of the outside world, whether in a bustling city or amidst the tranquility of nature.
For those concerned about call quality, Sony ensures that WF-1000XM5 should excel in this area as well. Bone conduction sensors and Precise Voice Pickup technology have been integrated to ensure crystal-clear calls, even in noisy environments. This feature should elevate your call clarity and allow you to communicate effortlessly with impeccable audio transmission.
However, these advancements in technology and audio quality come with a price. The anticipated cost of the WF-1000XM5 is €320, which is higher than its predecessor's launch price of €280. Yet, Sony has a proven track record of delivering premium products that do not compromise on excellence, making the investment in the WF-1000XM5 worth considering for audiophiles and tech enthusiasts seeking top-notch audio performance.
So, mark your calendars and get ready for the grand arrival of the Sony WF-1000XM5.