In a world filled with feature-packed smartphones, Sony has no chance of catching up with the top brands like Apple and Samsung, at least when it comes to winning a popularity contest. Instead, Sony has concentrated on making its Xperia line appealing to creative professionals, photo and video enthusiasts, audiophiles, and anyone who wants a premium Android experience from a company that marches to the beat of its drum. But even in this context, the Xperia PRO-I ($1800) is something different, exciting, and new. It is the first smartphone to sport a 1" sensor and the first to offer 120 Hz 4K video recording, which you can then watch on its 4K 120 Hz OLED display.

The 1-inch sensor is paired with a 24 mm (35mm equivalent) Zeiss Tessar lens and somehow squeezes all this into an 8.9 mm thick cell phone body.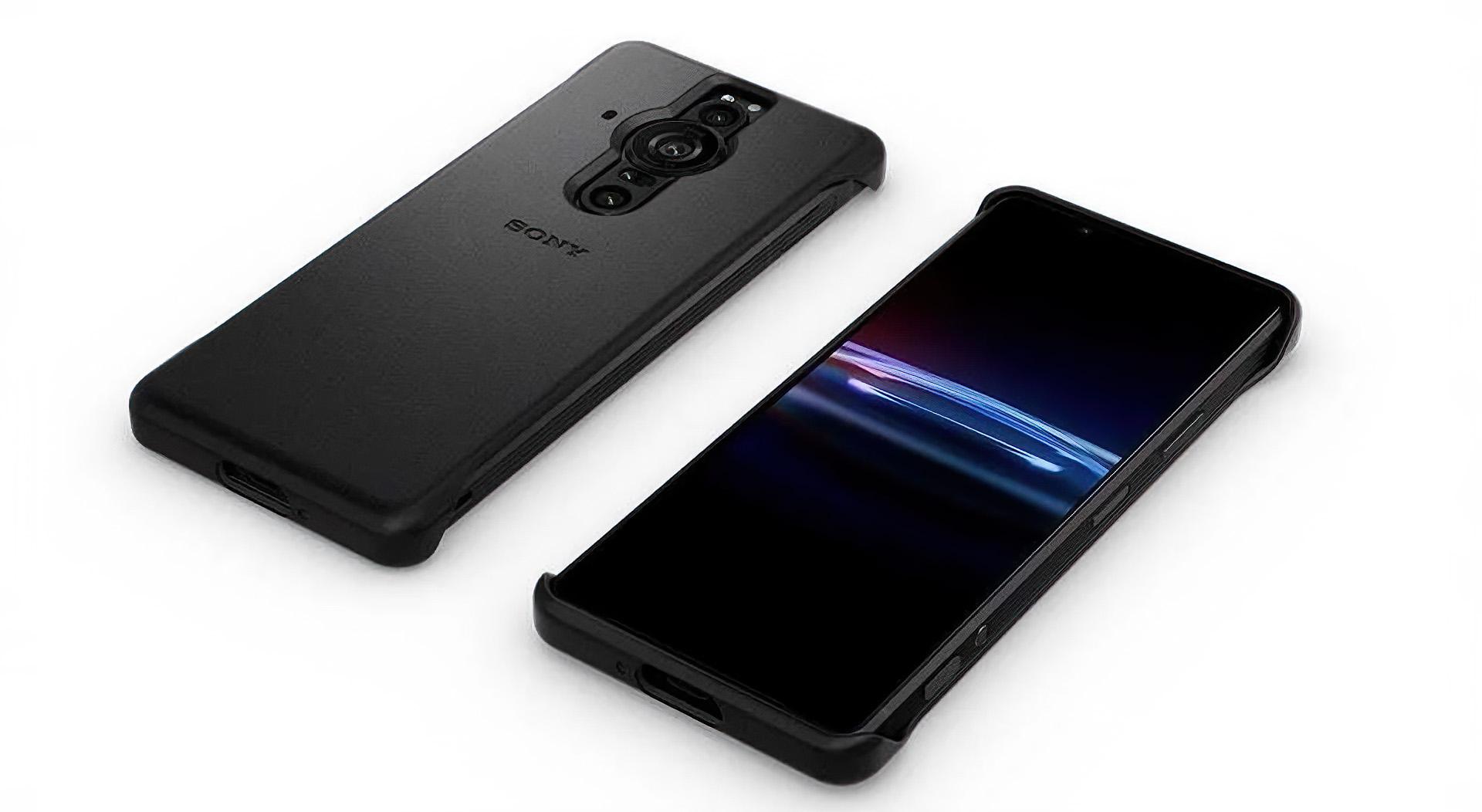 "We remain committed to building tools that empower creators to capture, create, and share like they've never been able to before. The capabilities of the Xperia PRO-I are unlike that of any smartphone that has ever been brought to market. This phone combines the power of the 1.0-type image sensor found in our RX100 VII compact camera, the speed of our fast Alpha interchangeable lens cameras that is further enhanced by Xperia's high-speed processing, and a similar video shooting experience as our Professional Video Line. All in a device that slides easily into your pocket!

"We carefully chose this name to include the 'I', which stands for 'imaging' and accurately represents Sony's efforts to completely redefine the standards of imaging performance across our entire product lineup."

Yang Cheng, Vice President, Imaging Solutions, Sony Electronics Inc.
With the Xperia PRO-I, you can always have a professional quality camera system in your pocket. You get 12-bit raw shooting, dual apertures (F2 .0/F4 .0), and Dave 3D iToF (indirect time of flight) sensor aids the 315 phase-detection autofocus points to provide accurate and rapid autofocus. Plus, this phone has a dedicated shutter button with the same switch as the RX 100 series cameras, so it has the touch and feel of a real camera.

What makes this phone extra attractive is its ability to shoot 4K 120 Hz video, which can be played back on the phone itself or compatible HDMI 2.1 televisions. And that's what makes this phone so exciting because you can anticipate extremely high-quality video from the large sensor, even in lower light. If you have a TV that can playback 4K 120 Hz, the video captured by this phone should look ultra-smooth and detailed, even with rapid movements. And the camera has Optical SteadyShot stabilization plus 5-axis EIS to ensure that videos have a professional look to them.

This phone has a clear appeal to vloggers seeking an all-in-one solution for content creation. Sony has anticipated this by creating a vlogging kit that includes the Vlog Monitor, a 3.5" LCD screen with a 16:9 aspect ratio (1280 x 720 pixels resolution) that allows the use of the primary camera instead of the selfie camera. And the monitor has a microphone jack built-in.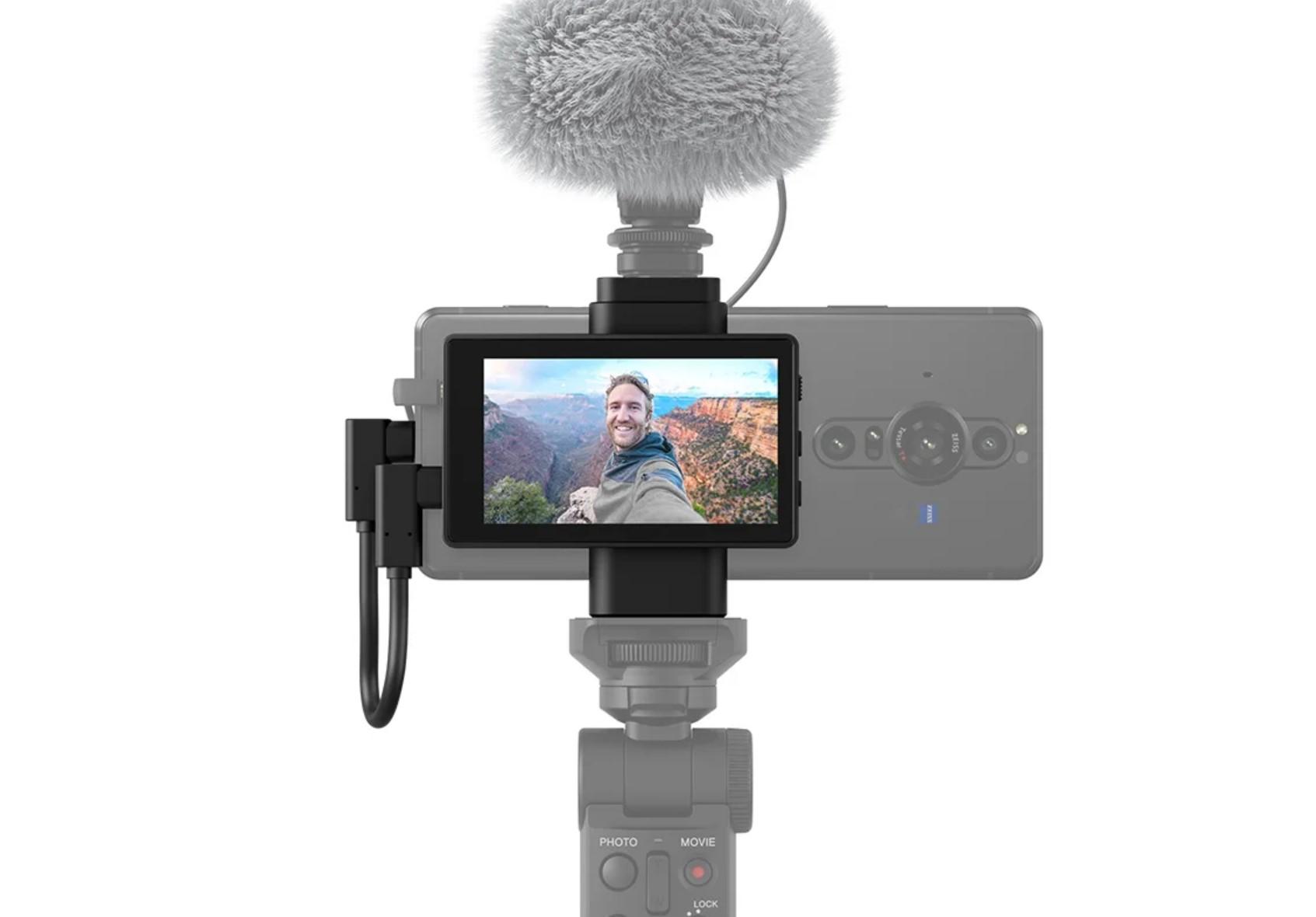 Beyond its capture capabilities, this is a compelling phone with an unparalleled display. True 4K, 120 Hz, with HDR. It even has an X1 for Mobile processor that provides the sort of picture processing you find on Sony TVs. And mobile gamers will surely appreciate the fluidity of a 120 Hz refresh rate. A Qualcomm snapdragon elite gaming processor keeps the action flowing.
Other key details include the 4500mAh hour battery that fast charges to 50% in 30 minutes. The primary processor and this phone is a Qualcomm Snapdragon 8885G Mobile Platform, and the phone has 12 gigs of RAM hundred 12 gigs of ROM on board, which is expandable using micro SDXC media. 5G connectivity is built-in and functional on this phone.
Good things don't come cheap, and this groundbreaking Sony will set you back $1800, and the Vlog monitor costs another $200. But on the flip side, there's nothing else like it, and if you have dreamt of having a 1-inch sensor camera on you at all times, this is currently the only smartphone in the world that makes it possible.
Click here to go to Sony.com and learn more about the Xperia PRO-I, because there's a lot more to its AV capabilities than what's covered here. Preorders for the Sony Xperia PRO-I Begin October 28, 2021.