Offering an array of cutting-edge soundbars at irresistible prices, August gives you a unique opportunity to enhance your audio setup. This selection of soundbars on sale promises an exceptional auditory experience.
From innovative technology utilized by brands such as Bowers & Wilkins to Denon and Polk's sleek designs, these soundbars are at a significant discount right now.
Original Price: $999.00
Discounted Price: $869.13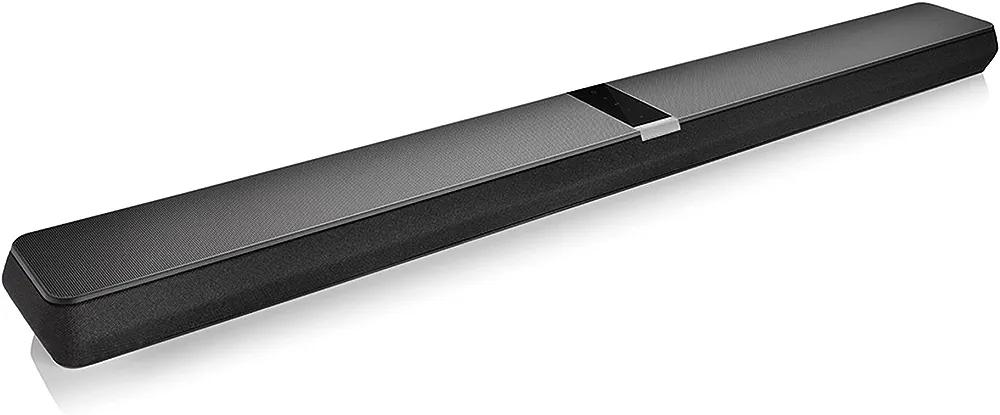 Dive into a world of audio excellence with the Bowers & Wilkins Panorama Wireless Soundbar. Crafted by audio experts, this soundbar envelops you in crystal-clear sound, enhanced by advanced technologies.
Its sleek design complements any space, making it an aesthetic addition to your home. Take advantage of this amazing deal and get yours at the lowered price of $869.13!
Original Price: $899.00
Discounted Price: $479.00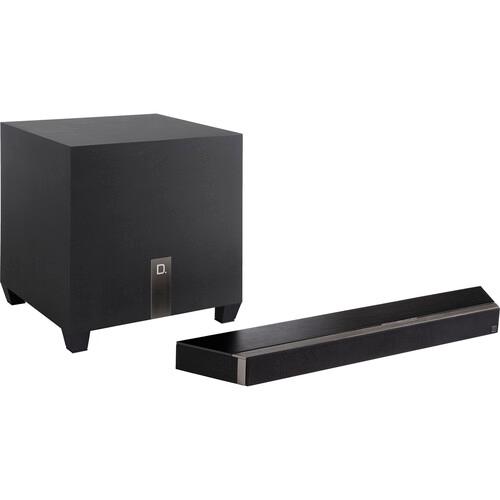 Boasting high-quality craftsmanship, the Definitive Technology Studio 3D Mini Soundbar can greatly enhance your audio system. This compact powerhouse offers immersive sound and a space-saving design.
With cutting-edge technology, it transforms your living room into a movie theater. Don't miss the 45% discount on Definitive Technology's soundbar and get it now for $479.00.
Original Price: $249.00
Discounted Price: $169.00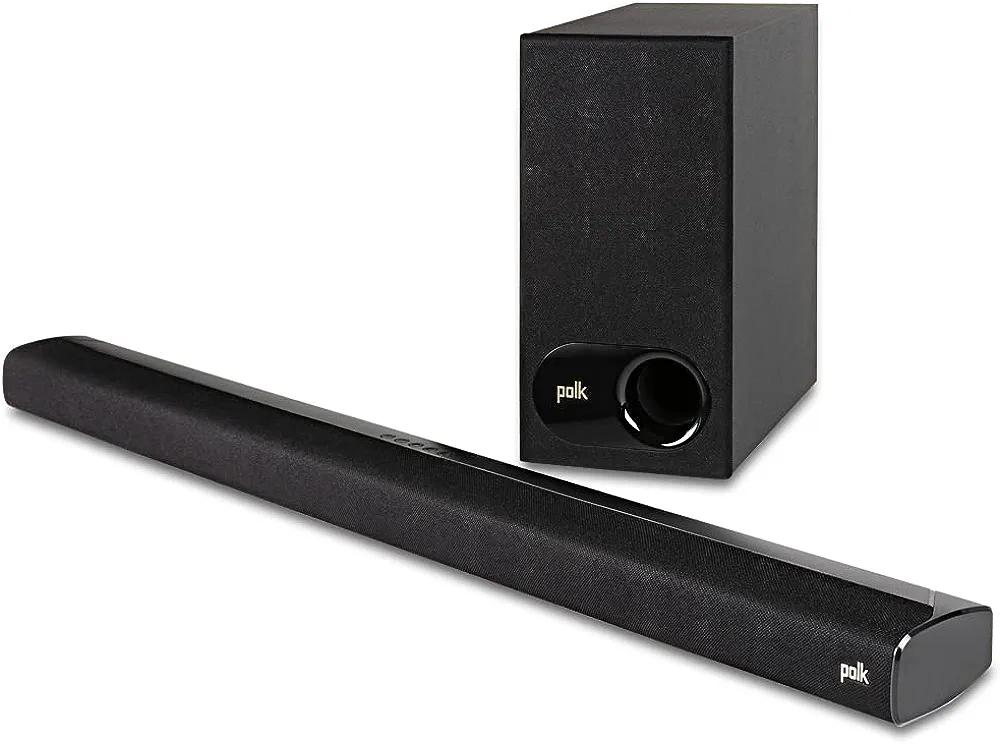 Polk Audio Ultra-Slim Universal Soundbar's slim profile delivers deep bass and clear vocals, while the wireless subwoofer adds a dynamic touch.
This soundbar is a true testament to Polk Audio's legacy of quality. Plus, the price of this excellent soundbar is 32% lower for a limited time, so you can get yours for $169.00.
Original Price: $129.99
Discounted Price: $99.99

This compact yet powerful soundbar features a built-in Bluetooth, allowing you to effortlessly stream your favorite music wirelessly from your devices. Now is the perfect time to purchase the Sony soundbar, since it's discounted to $99.99.
Original Price: $319.95
Discounted Price: $219.95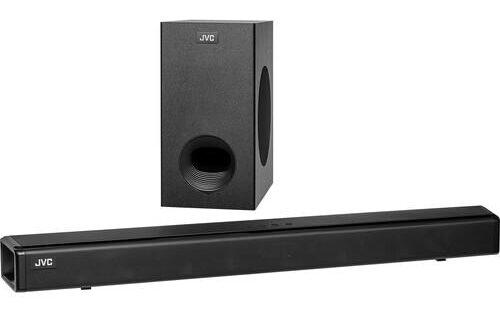 Indulge in captivating audio with the JVC TH-S560B Soundbar. Created with several integrated connectivity options such as Bluetooth, the JVC soundbar seamlessly connects to your devices.
Furthermore, its modern and sophisticated design, as well as powerful sound make it an ideal addition to your entertainment setup. This is a unique opportunity to save $100 bucks and buy this high-quality soundbar for $219.95.
Original Price: $446.99
Discounted Price: $296.99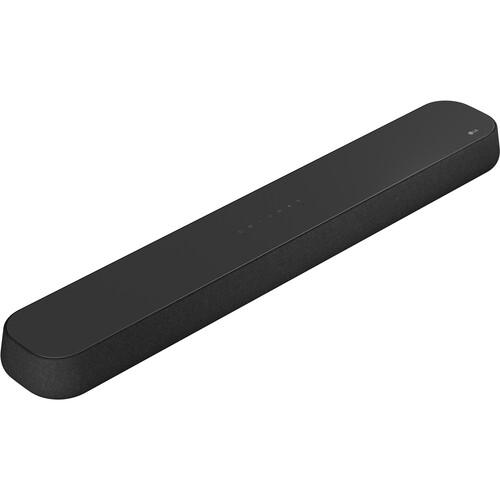 LG SE6S 3.0 Ch Eclair Soundbar's compact size belies its powerful audio performance, transforming your space into a theater-like experience.
Additionally, this soundbar comes with multiple sound modes, adapting to your content effortlessly. Make the most of this sale and get your LG soundbar for $296.99!
Original Price: $1,746.00
Discounted Price: $1,484.00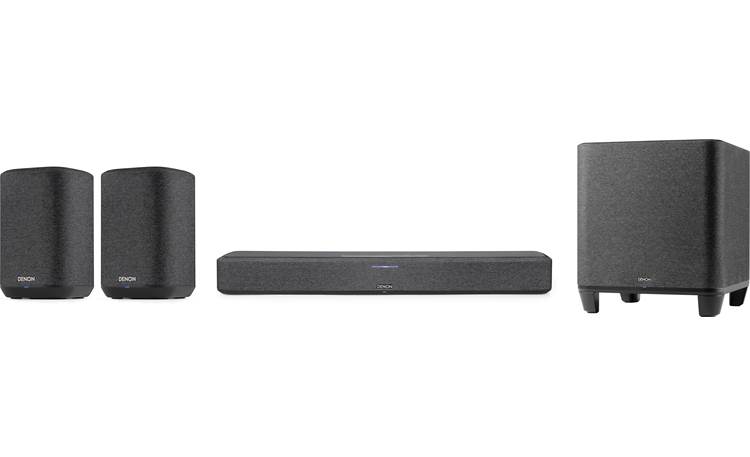 Turn your living room into a live-action experience with the Denon Home Sound Bar 550 Surround Sound Bundle. This bundle delivers premium surround sound quality, enhancing your audio experience across movies, music, and more.
Designed with innovative features such as Dolby Atmos and DTS:X compatibility, the Denon Home Soundbar 550 from the bundle will transport you into the heart of every movie scene. Seize the opportunity and grab your bundle now!
Original Price: $1,699.95
Discounted Price: $1,399.95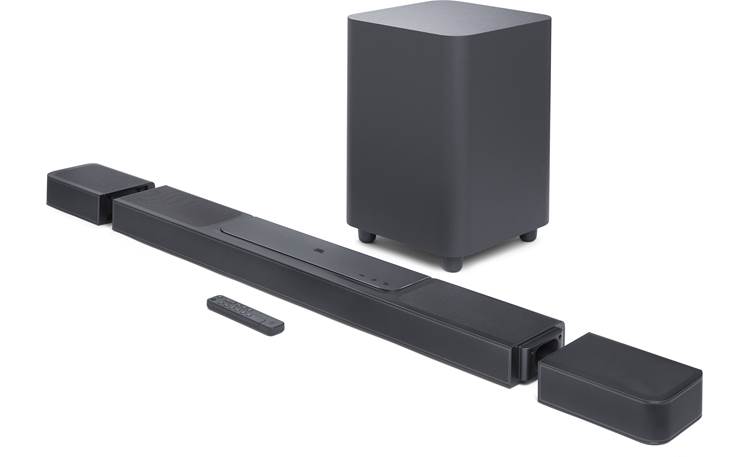 Equipped with Dolby Atmos and JBL's signature sound, the JBL Bar 1300X Soundbar delivers a cinematic audio experience.
Feauturing built-in WiFi and Chromecast, this soundbar by JBL effortlessly connects to your devices for seamless streaming. And by purchasing this JBL soundbar system for $1,399.95, you know you'll get excellent value for money.
Original Price: $199.95
Discounted Price: $149.95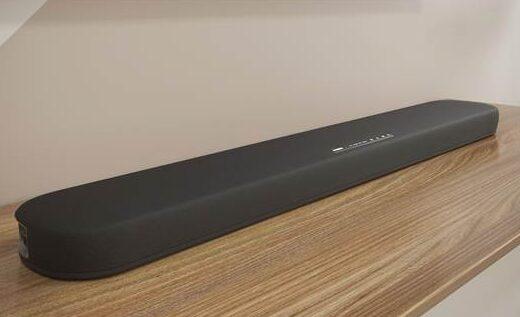 Yamaha SR-B20A Soundbar's versatile design matches the aesthetic of any setup, while the powerful sound quality ensures you hear every detail.
Moreover, the Yamaha SR-B20A soundbar has integrated Bluetooth, making it easy to stream your favorite content wirelessly.
Original Price: $269.00
Discounted Price: $199.00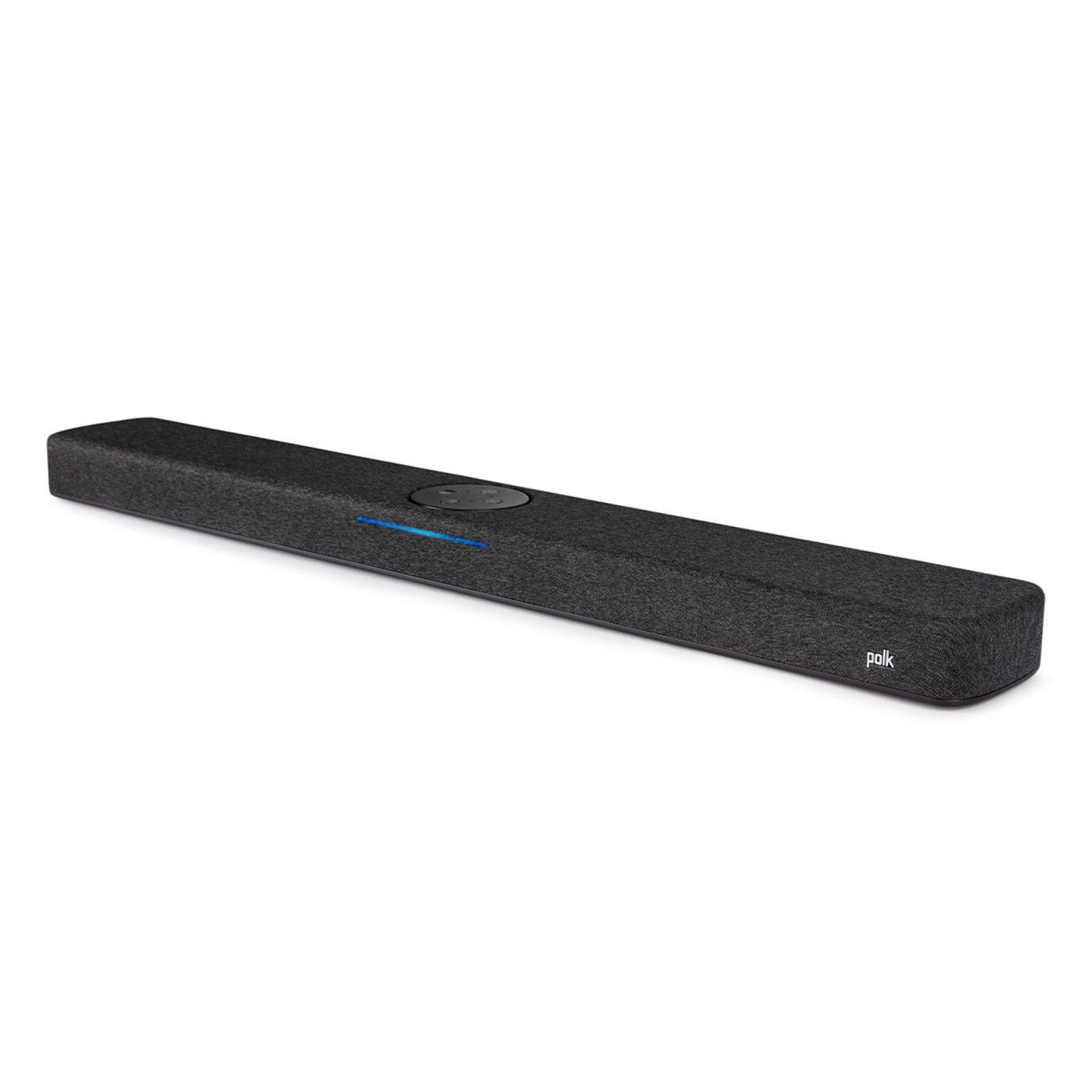 With built-in Alexa, Polk Audio React Home Theater Sound Bar responds to your voice commands, making it an intelligent addition to your home.
Its powerful sound and advanced technology create an immersive soundscape. Don't miss the chance to get this amazing soundbar at the lowered price of $199.00!
Original Price: $1,499.95
Discounted Price: $1,199.95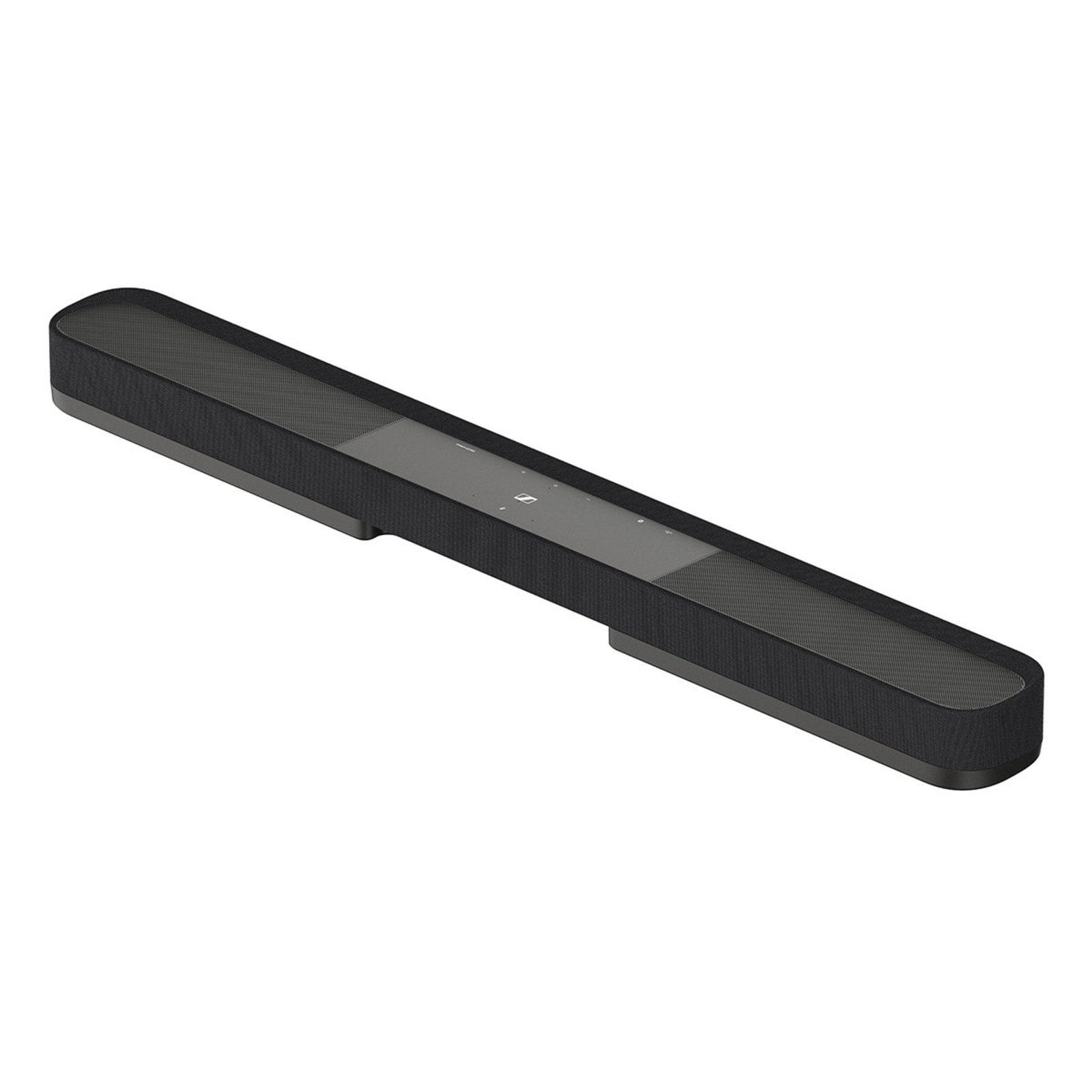 Sennheiser Ambeo Soundbar brings 3D audio to your living room, delivering high-quality sound from every direction.
What's more, since it comes with Dolby Atmos and DTS:X support, the Sennheiser Ambeo soundbar ensures an extraordinary listening journey. The price has been lowered to $1,199.95 for a limited time only.
Refine Your Audio Setup Today
This August brings a world of audio excellence to your doorstep. We carefully selected the best offers for you, offering the highest and most current discounts available at the moment.
Explore the links to learn more about each product and seize the opportunity to redefine how you listen. Elevate your home audio setup with cutting-edge technology and impeccable sound quality, and immerse yourself in a soundscape that captivates your senses.