One of the most important elements of any home theater is sound, especially when watching sporting events like the Super Bowl. Soundbars are sound systems packaged in a singular unit that has multiple speakers. They are great because you don't have to deal with setting up different units or complex wiring. Depending on the soundbar of your choice, they can provide excellent audio that is good enough to compete with premium home theater systems. Whether you're listening to music or watching some form of entertainment, a soundbar will make sure you don't miss a beat!
A deal that you don't want to let pass you is on the Yamaha YAS-209! This soundbar will elevate your listening experience significantly. Currently, it is $100 off from its suggested retail price of $349.95, at a sale price of $249.95! Learn more about it here!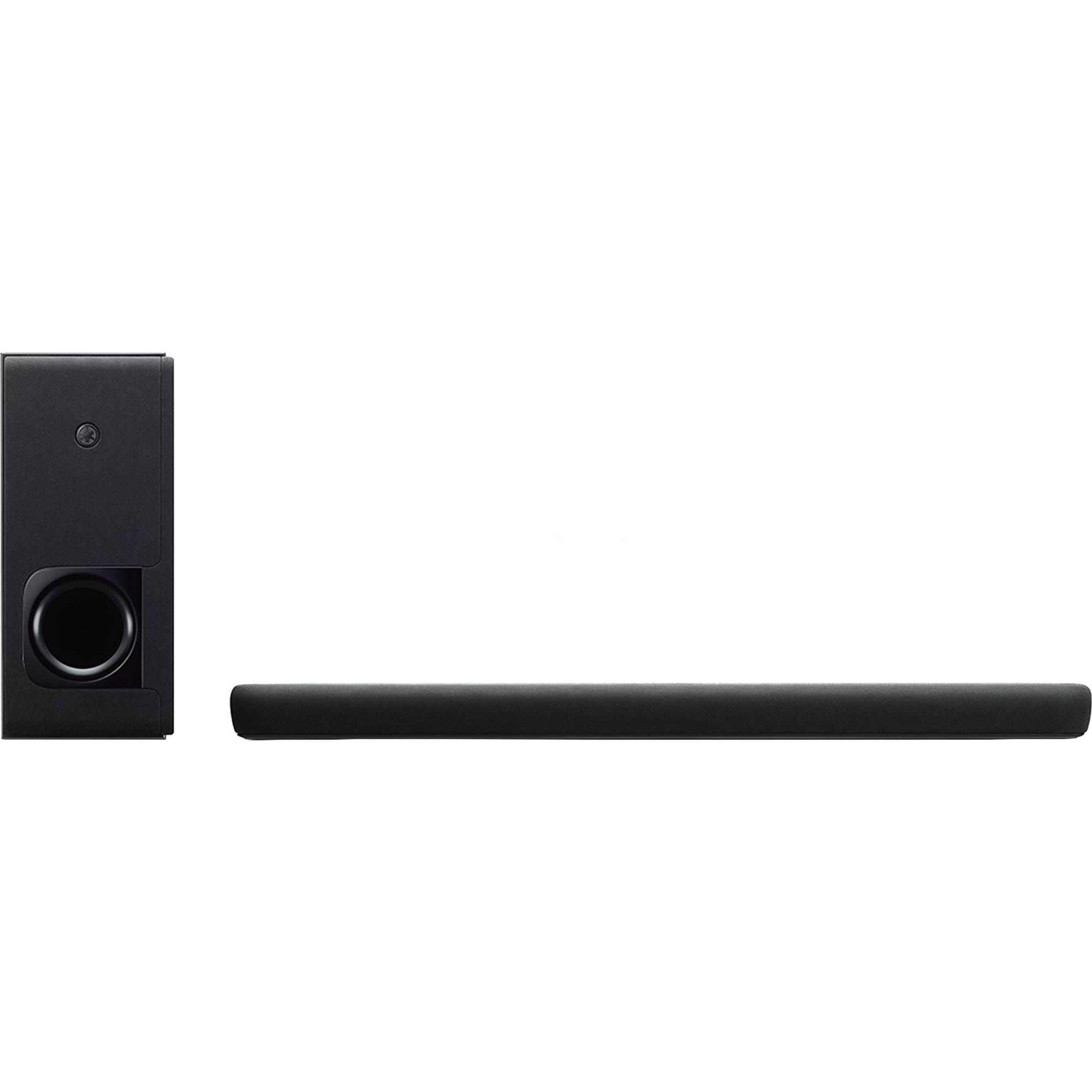 If you're looking for the ultimate soundbar for your home, you need to check out the Yamaha YAS-209. This slim, stylish piece of audio equipment will fit seamlessly in any home theater or living room. Listen to sharp, crisp audio with its built-in DTS:X Virtual 3D surround sound. Yamaha's advanced technology provides an engaging experience that can't be beaten. The booming bass from its subwoofer will add life to any form of entertainment, from games to movies. Using Bluetooth, you can connect easily to your TV, as well as your phone or other devices. This is a soundbar that ensures that you don't have to purchase different speakers for more power. Enter a new world of sound with the Yamaha YAS-209.
Here are some other incredible deals on soundbars you need to see!
Do you want to have an elite home theater experience without stretching your budget? The Polk Audio Signa S4 might be the soundbar you need. It has seven drivers powering the speakers, giving you a balanced sound with every listen. This includes two tweeters, two up-firing drivers, two midrange drivers, and a full-range center channel. The Dolby Atmos technology constructed within these speakers allows for enjoyable 3D listening. Don't worry about having trouble setting it up on your TV, as its HDMI eARC connection makes this process simple and easy. Right now, this soundbar is on sale for $329.00, which is $70 off its original price of $399.00! You don't want to miss this deal.
In the conversation of premier audio, Bose® has always been one of the greatest brands to do it. The Bose® Smart Soundbar 900 has a plethora of features that make it a worthwhile investment. Some of these are voice control via Amazon Alexa and Google Assistant, Dolby Atmos support, Apple Airplay 2, and Bluetooth. These qualities and more allow for this to be a soundbar that gives you a lot of options for how you choose to use it in your living room, bedroom, or home theater. Beyond that, its slim design also gives you the versatility to fit in any of these spaces easily. As of right now, there is a $200 discount from its original price of $899.00, making it $699.00! Stream music from the streaming services you love or watch your favorite movie with cinematic, lifelike sound any time you choose with the Bose® Smart Soundbar 900.
Create a movie theater-like experience in your home with the Denon DHT-S517! This soundbar provides intense, crystal-clear audio integrated with Dolby Atmos decoding encased in attractive packaging. Its modern, sleek design makes it an ideal size for any space you'd like to place it. Alongside the soundbar, there is a subwoofer that comes with it amplifies the bass to be powerful and rich. Another plus, this soundbar system is also compatible with Bluetooth to connect to all of your devices. Now priced at $299.00, this soundbar's price was cut by $150 from its suggested retail price of $449.00! Elevate your home theater system with the Denon DHT-S517 today!
You will experience nothing less than superior sound using the Samsung HW-B650. This soundbar is impressive, blowing your away whenever you decide to take a chance to unwind with entertainment. It features Dolby and DTS surround sound decoding to replicate deep, engaging audio. The installation process of this soundbar is straightforward, so there's no need to stress about the setup as well. On sale for $247.99, this soundbar has been discounted from its retail price of $397.99 which is a $150 off! From its simplicity of use to its engineering of excellent sound, the Samsung HW-B650 will quickly become an essential part of your home theater system.
Soundbars are a great way to make the most of your home theater sound without breaking the bank. They also don't require you to have a variety of speakers to have high-quality sound. Not sure which one is for you? Read this article from our experts to get the help you need!