To coincide with the release of Sennheiser's HD 800 S Anniversary Edition, released to commemorate 75 years of history from one of hi-fi's favorite brands, I interviewed the company's Product Manager, Jermo Koehnke. We discussed the company's storied history and the products being released to celebrate its 75th birthday. Some answers have been edited for clarity.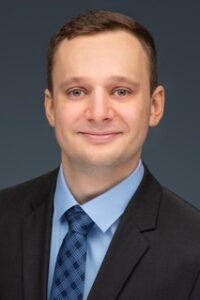 Kahn: The Sennheiser company name comes from founder Dr. Fritz Sennheiser, and it remains a privately owned, family-run business. That must be quite the source of pride.
Koehnke: I can speak for our whole crew when I say we are all incredibly proud of Sennheiser's history and heritage, and all that the company has been able to accomplish as an independent, family run business. Today, the company is led by a third generation of Sennheisers: co-CEOs Dr. Andreas Sennheiser and Daniel Sennheiser.
BK: How has being family owned and run helped Sennheiser become an iconic audio brand?
JK: Sennheiser has been able to achieve numerous milestones and drive the audio industry forward considerably in its first 75 years. This is directly because of its nature as a family-run business, which enables the company as a whole to remain focused on innovation and to take chances on new products or research new fields, as evidenced in the progress we've made in immersive audio via the AMBEO division.
Unlike a lot of publicly traded companies and young startups who have many external stakeholders or are operating on limited resources, Sennheiser is in a unique and advantageous position as a family-run business where it is able to invest time and efforts into what excites us. As a company, Sennheiser is known for its spirit of innovation and dissatisfaction with the status quo. This focus has guided the business over the years to develop products and technologies that drive the industry forward – as was the case of the HD 800 S, and long before it the HD 414.

BK: Sennheiser is known for its great headphones, but it made industrial products long before headphones. It even won an Academy Award for a shotgun microphone. What other products and achievements are company highlights?
JK: Key contributions and innovations have included the shotgun microphone in the 1950s, open-back headphones with the revolutionary HD 414 and also the launch of the first radio-frequency (RF) condenser microphone with the MKH 104, both in the 1960s, infrared transmission technology in the 1970s and revolutionary developments in multi-channel wireless technology in the 1980s. Another highlight was the creation of the world's best headphone, the legendary Orpheus in 1991, which was succeeded by the HE 1 in 2015. Also, in the late 1990s, Sennheiser released the HD 600 headphone, which is still the undisputed reference in headphone tonality today. More recently, the company has led industry innovations in the world of immersive audio with its AMBEO range of products for both consumer and professional audio.
With this, there have been numerous patents and awards in Sennheiser's 75-year history including an Emmy, a Grammy, a Scientific and Engineering Award of the Academy of Motion Picture Arts and Sciences, and the Engineering Emmy's Philo T. Farnsworth Award. These are all proof that our customers and experts alike acknowledge Sennheiser's groundbreaking technology and innovative spirit.
BK: What characteristics distinguish Sennheiser headphones from other high-end brands?
JK: What sets Sennheiser apart is that the team always prioritizes sound. Sennheiser strives for the best possible sound across price points and never compromises. The company's unique strength is its own transducer manufacturing capabilities with facilities in Germany and Ireland. Sennheiser boasts 75 years of manufacturing expertise with the most advanced automated transducer assembly lines, experience in simulating transducer geometry and research into materials. This expertise is evident in flagship products like the HD 800, but even entry-level products like the HD 560S or the CX 400BT punch far above their weight class in sound quality.
BK: The company chose a small number of products to celebrate its 75th anniversary. How were they selected?
JK: Sennheiser wanted to make certain that these products represented the brand's broad capabilities while ensuring that there would be something for everyone with the anniversary edition models. The HD 25 and the HD 800 S were selected because they are both icons in their own right, and beloved across the audiophile community, the recording industry, broadcast and more. The MOMENTUM True Wireless 2 was chosen as it was the flagship true wireless earbud released during our 75th year, and a great product for the everyday consumer to have as a commemorative item.
BK: How does the HD 800 S embody the Sennheiser design principles and philosophy?
JK: The way the HD 800 came to life is a wonderful example of what sets Sennheiser apart. The HD 800's development lasted eight years and required hefty investments in research during this time. With this, there was no guarantee of commercial success because it was slated to be the first headphone in serial production priced at over $1000. It is unlikely that any publicly traded company would approve such a risky investment, and smaller companies do not typically have the resources for such an expensive endeavor.
At Sennheiser, there were people at all hierarchy levels who firmly believed in creating the next big innovation in sound reproduction above the incremental, short-term successes that are standard across the industry. This commitment to innovation and paving the path forward is unique to Sennheiser's people and culture, and it paid off: in 2009 the HD 800 became a massive commercial success, exceeding any expectations and single-handedly originating the headphone market in its price bracket.
On a technical level, the HD 800's development was a daunting task: we set out to create a headphone that comes as close to the soundstage of loudspeakers as possible while remaining superior in sound clarity. Eleven years and dozens of similarly priced competitors later, it's still undoubtedly at the top of its class for music externalization.
Audiophiles love to theorize about the one special ingredient that makes these headphones unique, but it's a collection of many essential factors to create the illusion of space in these headphones. On a basic level, large transducers in angled earcups are important to imitate the wavefronts of stereo loudspeakers in a room. The human brain is very sensitive to detecting tiny cues in sound location, so the flawless matching of the left and right channels in amplitude and distortion is necessary during production, both at the transducer level and for earcups and earpads, which have a significant impact on the sound.
We also needed large and spacious earcups to position the transducer perfectly from an acoustic standpoint, and since anything that touches one's ears would break the illusion. We clearly defined how open the headphone is, which is the mix of reflection, transmission, and absorption of sound within the earcup so that the sound waves propagate naturally. One interesting detail of the HD 800 is its patented headband design: the sandwich construction eliminates vibrations traveling from one ear cup to another. While this effect is not very audible, it still disturbs the perception of the sound having some delay between left and right.
There's much more to the HD 800 and HD 800 S, namely the unique ring radiator. But what makes it really impressive is that even with all considerations aimed solely at the externalization of sound, it's still super comfortable and, most importantly, fun to listen to. And that's the essence of Sennheiser design and philosophy at its best: attention to the smallest details for the best sound reproduction possible, combined in a purpose-built vehicle that visually transports the innovation inside. I firmly believe the HD 800 S is the best headphone ever made, regardless of price.
BK: How will Sennheiser top the HD 800 S?
JK: In terms of sound clarity, the HE 1 has already spectacularly succeeded the HD 800 S, albeit not at a price point that is accessible to everyone. Sennheiser believes in bringing music ever closer to our customers, and our team explores and evaluates every possibility to reach this goal. Sometimes it comes in incremental steps (like HD 800 to HD 800 S), and other times our products shape the landscape of high-end headphones. Stay tuned for what comes next!
BK: How do you see Sennheiser evolving over the next 75 years?
JK: Sennheiser has been driven by a passion for sound and spirit of discovery since the beginning and will continue to look for new ways to revolutionize and innovate in how people create and enjoy audio for years to come.
As I reflect on Sennheiser's past successes and innovations in areas like physical transducers and wireless technology, I'm excited for what lies ahead here, and in other segments. For example, we are making great strides in immersive audio recording and output with our AMBEO division and are eager to continue to develop this impactful technology for diverse use cases. We've recently done this with the (reviewed here) for premium home entertainment, and are working on this for the auto space with the AMBEO Mobility initiative.
With this, one thing is for certain: while we continue to pioneer new technologies and improve upon beloved products, Sennheiser will continue to listen intently to feedback from fans and enthusiasts, and make sure that end users have a voice when it comes to planning new products and initiatives. Simply put, we will continue creating products that our customers will love for the next 75 years.