Surround sound speakers are a vital part of any home theater system. They deliver an enveloping sound that is far more advanced than traditional speakers. Designed to disperse sound from multiple directions, they create more realistic and captivating audio. A set of these speakers typically include five speakers (front left, front center, front right, rear left, and rear right) plus a subwoofer. They work together to deliver accurate, powerful sound from all directions. Surround sound speakers are ideal for movie enthusiasts, music lovers, and gamers, providing the listener with an enjoyable experience.
Are you looking to upgrade your home entertainment system with the latest surround sound speakers? Now is the perfect time to do so! We found an amazing deal on surround sound speakers, for you to immerse yourself in unbeatable sound while saving major money. There is currently a sale on the Klipsch Reference Premiere RP-250S for $199.00 for each speaker, which is a 56% discount from its suggested retail price of $450.00! Don't wait another moment and elevate your home theater today!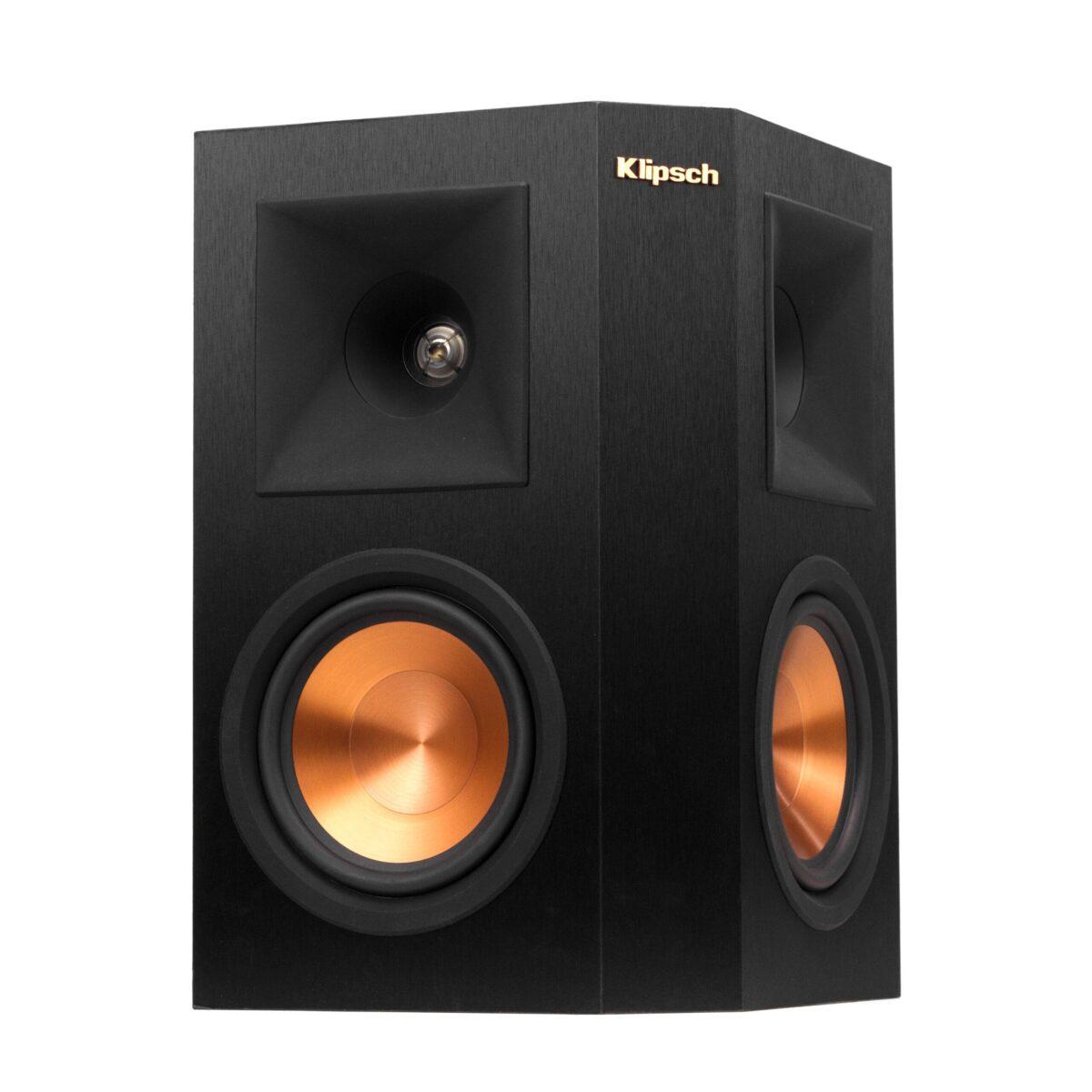 Surround sound speakers are a must for a true home theater experience. For high-definition audio, you need a surround sound speaker system that can handle the demands of movie soundtracks and provide the realism you crave. The Klipsch Reference Premiere RP-250S is a top-notch surround sound speaker for a cinematic soundstage that will envelop your home with sound. With their advanced Hybrid Tractrix® horn, these speakers have a wider sweet spot that provides more precise placement of instruments and vocals. The Klipsch RP-250S also uses dual 5-1/4 woofers for clear and smooth bass.
This design also allows the speaker to deliver great Klipsch sound even if it is placed in less-than-ideal locations. Whether you're building an all-Klipsch Reference Premiere Series surround sound system or simply looking for an awesome pair of rear speakers, the Klipsch RP-250S delivers powerful sound with exceptional clarity that will transport you to the theater from the comfort of your own home. Check it out!
If you want to fully immerse yourself in your favorite movie or television show, the Jamo Concert 9 Series C 9 SUR II surround sound speakers are the way to go. These powerful speakers create an unforgettable experience with their expansive soundstage and the perfect blend of 1 silk dome tweeter, a 3-3/4 HCCC (Hybrid Composition Conical Cone) midrange, and a 4 HCCC bass driver.
The C 9 SUR II is designed to be used with other Concert 9 Series speakers for an incredibly dynamic, voice-matched home theater system. This system utilizes Jamo's patented Midrange Phase Diffusion technology to ensure that all of your surround sound effects blend together flawlessly. Plus, the high-quality woodgrain vinyl finish and woven tweed grille make them look just as good as they sound! Right now, they are being discounted for 48% off, with the price being slashed from $574.00 to $299.00 per pair! Take a look!
The Klipsch Reference Premiere RP-502S II surround sound speakers are the perfect addition to your home theater setup. They feature dual 5-1/4 woofers and a tweeter. The sound strength that these speakers provide is impressive. With these speakers as a part of your sound system, you can enjoy sound dispersion for a mind-blowing audio experience. Klipsch didn't stop there — they made improvements to their drivers for better sound quality. The new LTS (Linear Travel Suspension) tweeter has a vented housing to reduce standing waves, as well as a widened horn mouth for improved directivity. The woofers are built to reduce distortion. These surround sound speakers will bring your movies and shows to life like never before. Take advantage of this 40% off deal while you can! They are $539.00 per pair, which is $360 chopped off their price of $899.00!
You don't need to spend a fortune on a surround sound speaker system for your home theater to get top-notch performance. Definitive Technology's SR-9040 bipole surrounds will bring your movies and music to life without breaking the bank. Their unique left- and right-firing driver arrays radiate full-range sound in an omnidirectional pattern, creating an enveloping listening experience that will make you feel like you're part of the action. The SR-9040s have 3-1/2 midrange drivers and 1 dome tweeter that produce perfectly blended highs and mids, so you can enjoy crystal clear dialogue, special effects, and multichannel music. Plus, these speakers are designed to work well in a variety of room sizes and shapes, so you don't have to worry about placement or having to adjust your setup for optimal performance. Make sure to condition your surround sound speakers for 24-48 hours before enjoying them to their fullest. With the SR-9040s from Definitive Technology, you can get super sound at 50% off right now. They are on sale for $149.99 each, compared to their original price of $299.00.
The Monitor Audio Bronze FX speakers are an ideal addition to any home theater system. The pair feature two tweeters that sit at a 45º angle from each other that literally surrounds the listener in sound. Conveinently, they also have a dipole/bipole switch that allows you to have multiple options on how you choose to mount your speakers. They can be placed on the side walls, or behind your in the bipole (in-phase) position for a direct and focused sound. Monitor Audio's Bronze FX speakers are discounted at $540.00 right on time for the holidays! This is $135.00 off their suggested retail price of $675.00, so don't miss out on this deal!
Putting your home theater together for the first time can be difficult. Luckily, we have our experts to help you every step of the way! Check out this article for great surround sound speakers to enjoy your home entertainment!