Although SVS is known for all manner of speakers, one simply needs to look at the diversity of the company's products to understand where its priorities are. All in all, it makes thirteen passive speakers, ranging from bookshelf models to towers to center channels and height-effects speakers. Any other speaker company with a lineup of roughly that size might be expected to offer three or four, maybe five subwoofers to deliver the bottom octaves. SVS offers 12. And it may seem a bit overwhelming trying to determine which of those models is right for you. But one thing is clear: if you're looking for the most bang for the littlest buck, the new SB-1000 Pro and PB-1000 Pro are where you should start your search.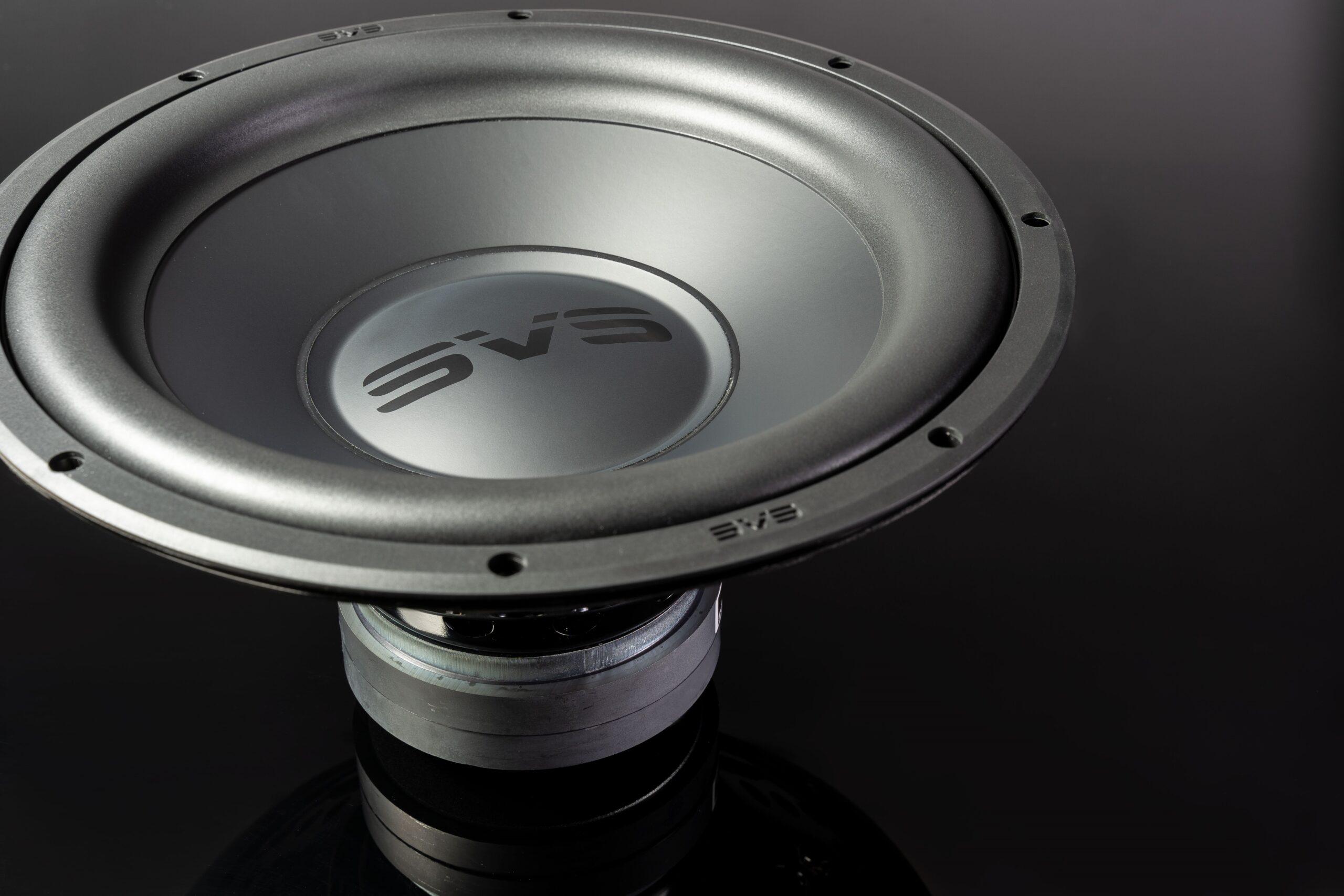 Following the traditional SVS naming conventions, the SB-1000 Pro is a sealed subwoofer, and the PB-1000 Pro is its ported equivalent. Both are equipped with SVS' new 12-inch high-excursion driver and 325-watt RMS/820-watt peak power Sledge STA-325D amplifier, paired with the latest Analog Devices DSP. The SB-1000 Pro measures 13.5 x 13 x 14.76 inches with its grille affixed and weighs 26 pounds, while the larger PB-1000 Pro is 18.9 x 15 x 20 inches with grille and weighs 42.5 pounds. The SB-1000 Pro sells $499.99 in black ash and $599.99 in piano gloss black or piano gloss white. The PB-1000 Pro sells for $599.99 and is only available in black ash.
Both subs, though, perform better than you would expect at those price points. There are many subs available that can thump, pump, and deliver the low frequency effects required when watching movies, and others that can handle the transients required to faithfully reproduce your favorite music in your home in a way intended by the musicians, producers, and mixers. But very few can deliver both. SVS's SB-1000 Pro and PB-1000 Pro subwoofers are among the elite few that can.
Conventional wisdom would tell you that sealed enclosures are typically more accurate and controlled, which equates to better music performance over ultra-low-end effects. The SB-1000 Pro boasts bass extension down to 20Hz, though, which will certainly provide lots of energy for the LF effects. Ported enclosures typically reach even lower and the PB-1000 Pro is no exception, reaching down to 17Hz in standard (ported) mode and 19Hz in sealed mode. If you want a smaller sub and you have a medium-sized or smaller room, you will get plenty of room pressurization and great performance from the SB-1000 Pro while saving some money. For larger rooms, I would opt for the PB-1000 Pro for the extra oomph and enhanced performance at the lower end.
Setting up the SVS 1000 Pro Series subs
Setup and connectivity are straightforward and identical on both subs, with the additional option of port tuning on the PB-1000 Pro. Both back panels feature line-level stereo inputs (the right designated as the LFE input), along with line-level stereo outputs and speaker-level inputs as an alternate connection method.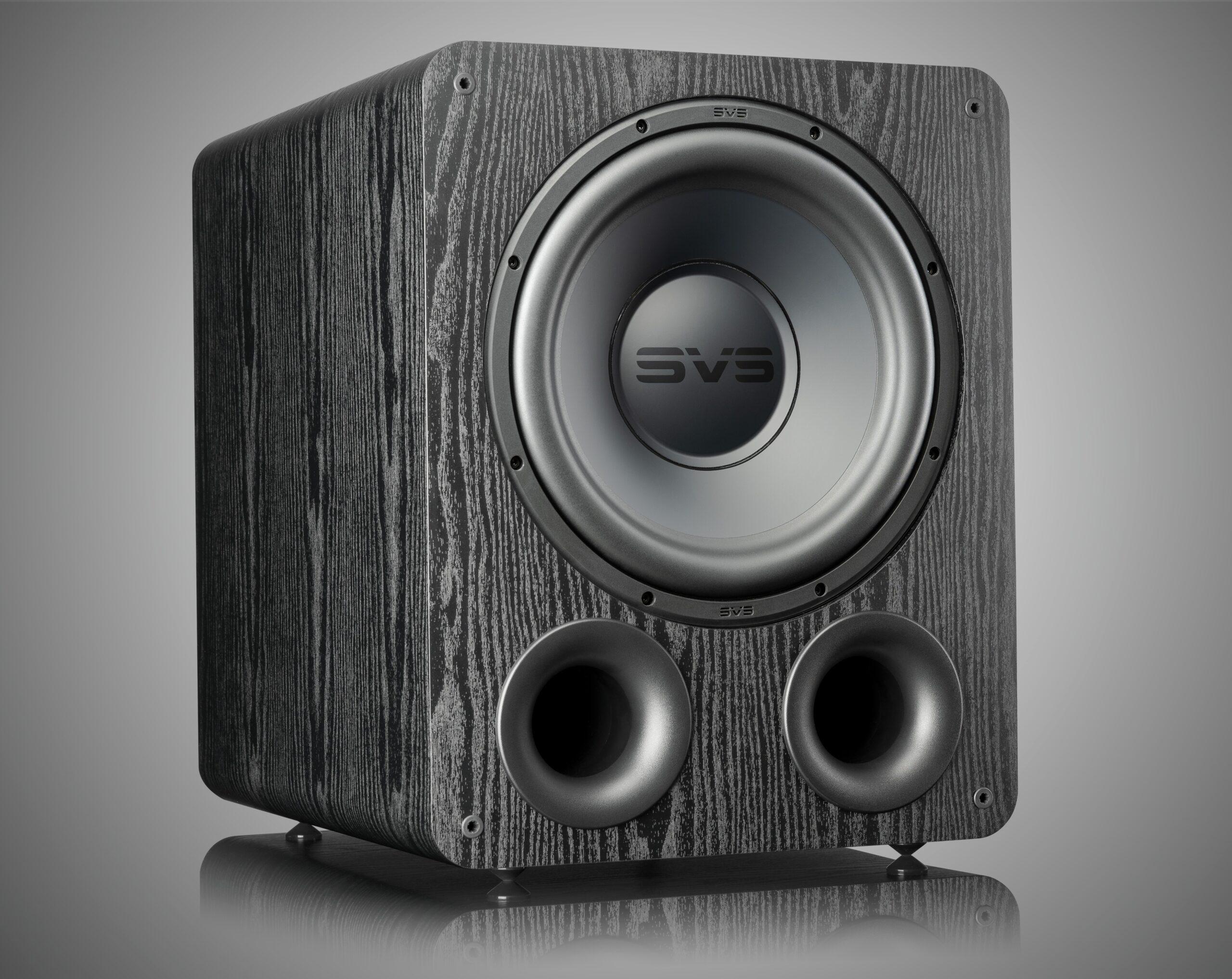 As previously mentioned, the smartphone app -- available for Apple, Android, and Amazon devices -- connects via Bluetooth and allows control over all user-adjustable parameters. The range of options include volume, crossover point, phase, polarity, room compensation, and you can also save one-touch tuning presets optimized for music, movies, gaming, etc., .
Alternatively, there are controls on the back panel for primary user settings. The back panel also has a connection to accept the SoundPath Wireless Audio Adapter ($119.99).
How do the SVS 1000 Pro Series subs perform?
Switching out my decade-old M&K 12-inch 250-Watt dub for these brand new SVS subs in my 5.1.4 Dolby Atmos home theater was as easy as swapping the RCA cable and power cords and sliding each into the same position.
For first impressions of their performance capabilities, I cued up the Jason Stratham action flick Parker. As expected, there are explosions, gunfire, and lots of hard right / left panning to follow the fast-paced action throughout the movie. The PB-1000 Pro in particular performed extremely well with such testosterone-fueled cinema, and the smaller SB-1000 Pro came in just a smidge behind for room-shaking, thump-in-the-middle-of-the-chest low-frequency pressurization.
Parker TRAILER (2013) - Jason Statham, Jennifer Lopez Movie HD
Switching over to music, I cued up a playlist of songs from various artists hand-picked to challenge every aspect of a subwoofer's performance -- not just the very low end, but also the upper registers, approaching the crossover point with my main speakers. First up was Robby Robertson's "Somewhere Down the Crazy River." Here is where the Sealed SB-1000 Pro hits its stride keeping the low frequencies tight yet full in Daniel Lanois' sparse mix. Robbie Robertson's deep and emotive vocals cut through the unique backing track like a hot knife through butter. It takes a well-tuned sub to bring out the subtleties yet still provide the impact these lyrics demand. Both 1000 Pros handled the challenge perfectly.
ROBBIE ROBERTSON - SOMEWHERE DOWN THE CRAZY RIVER - Robbie Robertson (1987) HiDef :: SOTW #20
I then cued up "Fool to Cry" by The Rolling Stones from their 1976 album Black and Blue:
Both the PB (in sealed mode) and the SB-1000 Pro beautifully resolved each bass note, with excellent attack, decay, sustain, and release. I found more detail in the smaller SB-1000 Pro, revealing how much difference an enclosure can make. Smaller, at least in this case, equates to a tighter, more natural musicality.
Fool To Cry (Remastered 2009)
This reinforced my opinion that the PB is better suited to movies while the SB has the detail required to better articulate music. Does this mean the PB is not recommended for music? Definitely not. This is an example of each being very good for both music and movies alike, but simply that one is slightly better suited to one than the other.
Granted, the fact that the PB's ports can be sealed and its EQ tweaked via the app makes the distinctions between the two smaller. Sealing the ports of the PB-1000 Pro gets you very close to the SB's music performance capabilities. But for pressurizing a larger space, you really want those ports open. dollars for the PB-1000 Pro will be money well spent.
The Downside
The PB-1000 Pro is pretty big, so if you're short on space and tend to think of $599 subwoofers are relatively compact affairs, you may find that this one-- doesn't fit into the space you have in mind for the sub.
On the other hand, the SB-1000 Pro may not be enough to fully energize larger spaces, so if your goal is to feel the earth move in a big room, you may want to go for the larger PB-1000 Pro instead.
How do the SB-1000 Pro and PB-1000 Pro Subwoofers compare to the competition?
There are so many subwoofers to choose from in the $400 to $600 price range, and certainly aesthetics may play a role in your decision-making process. The SVS Pro 1000 Series aren't even slightly unsightly, but they are quite plain in their appearance. The SB-1000 Pro is available in piano gloss black, piano gloss white, and black ash, which certainly helps, but the SB-1000 Pro comes only in premium black ash.
For similar performance, the Definitive Technology SuperCube 2000 ($599) and REL Acoustics T/5i (also $599) would rate favorably though the SuperCube has a 7.5-inch woofer compared to the 12-inch woofer on each of the SVS subs. Physics being physics, you can safely assume that larger woofers move more air. which equates to more sonic impact. That said, I own the SuperCube 2000 and I'm very happy with it for both music and movies. Similarly, the REL T/5i has an 8-inch woofer, though the trade-off here is in favor of faster transient response. I have auditioned the T/5i and it's a solid choice, though I would lean to either the SVS SB-1000 Pro or PB-1000 Pro for greater detail and impactful room energization.
The RSL Speedwoofer 10S is a less expensive option at $399. Its 10-inch high-excursion woofer and 350-watt RMS amplifier punch way above anything in its size or at this price point. Its compression guide cabinet design results in exceptional sonic integrity for music and impressive impact for movies. There is no app for the Speedwoofer 10S, but its setup is straightforward. You also won't get the chandelier to shake with one of these as you can with the SVS PB1000 Pro, if that's what you're looking for, but it's a coin toss against the SB-1000 Pro in general performance. I would say for EDM and other bass-heavy music, the SB-1000 Pro would be my choice, while more delicate low frequencies would be better served by the Speedwoofer 10S. Adding the wireless option costs just $50 more versus $120 more for the SVS SoundPath wireless kit. The Speedwoofer 10S is available in black or white.
Final thoughts
I highly recommend both the sealed and ported versions of the SVS 1000 Pro Series. At their price points, there isn't anything I rate higher. The choice between them will come down to your physical size preference and the size of your room. If you have the space for it, I would recommend the PB-1000 Pro as you can plug the ports for music and open them up for movies, giving you the best of both worlds.
Additional Resources: