The nice thing about Cyber Monday is it comes immediately after Black Friday's over-saturation reaches its peak. The implication of the name, of course, is that people are back to work but still shopping online to take advantage of lingering deals and sales. But in practice, it's a bridge between Thanksgiving and the Christmas sales season. Whatever it is, SVS has speakers and subwoofers on sale in its outlet store, which represent the biggest savings you are likely to get on an SVS product.

Inventory will be in flux since these are all open-box specials, so no links to specific products. Instead...

Follow this link to shop the SVS Cyber Monday outlet deals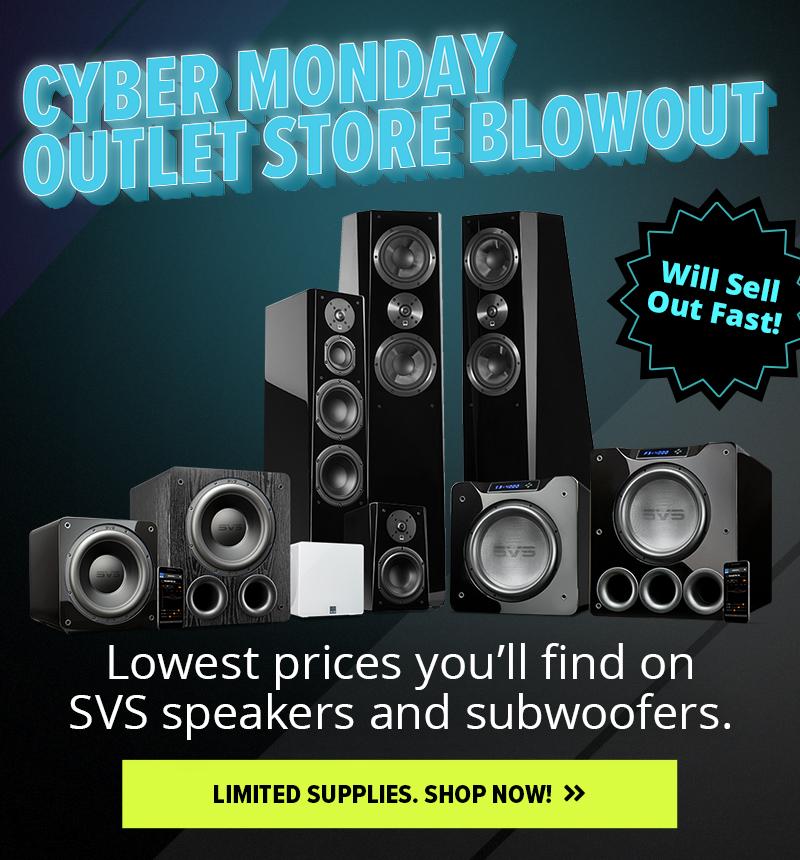 More info from SVS

"SVS is making it easier than ever to bring thrilling and immersive audio experiences home with huge discounts on Prime and Ultra speakers and all subwoofers during the SVS Cyber Monday Outlet Store Blow-out Event!"
"Customers can also receive an extra 5% off when they go dual with any SVS subwoofers in the Outlet Store, by using the discount code "GoDual21" when checking out, to unleash the ultimate bass experience at a groundbreaking value!
"Every SVS product and Outlet Store product is backed by a 5-year Unconditional Warranty, 45-Day In-home Trial, Fast & Free Shipping & Returns, lifetime Sound Experts support and all the guarantees of the SVS Customer Bill of Rights. Move quickly though, limited inventory means the outlet deals always sell out fast!
Dates: 11/29/21 at 9:00 AM EST – Until We Sell Out!"
Source: SVS