Count on Macintosh to come up with a true statement CD/SACD player, the new MCD12000. But, the company is quick to note that although a CD player is its classification, the foundation of the MCD12000 is the fact it is a reference-level DAC that offers a balanced design plus both tube and solid-state analog output paths.
On the digital side, this player and hi-res DAC uses 8-channel DACs chosen for audiophile performance characteristics. From there, the converted signal can go down either a balanced or unbalanced fixed analog output path to the solid-state or vacuum tube preamps. In the simplest terms, it eradicates the notion that "all DACs sound the same" because of course it is the analog section that massages the mathematical conversion into the music you hear.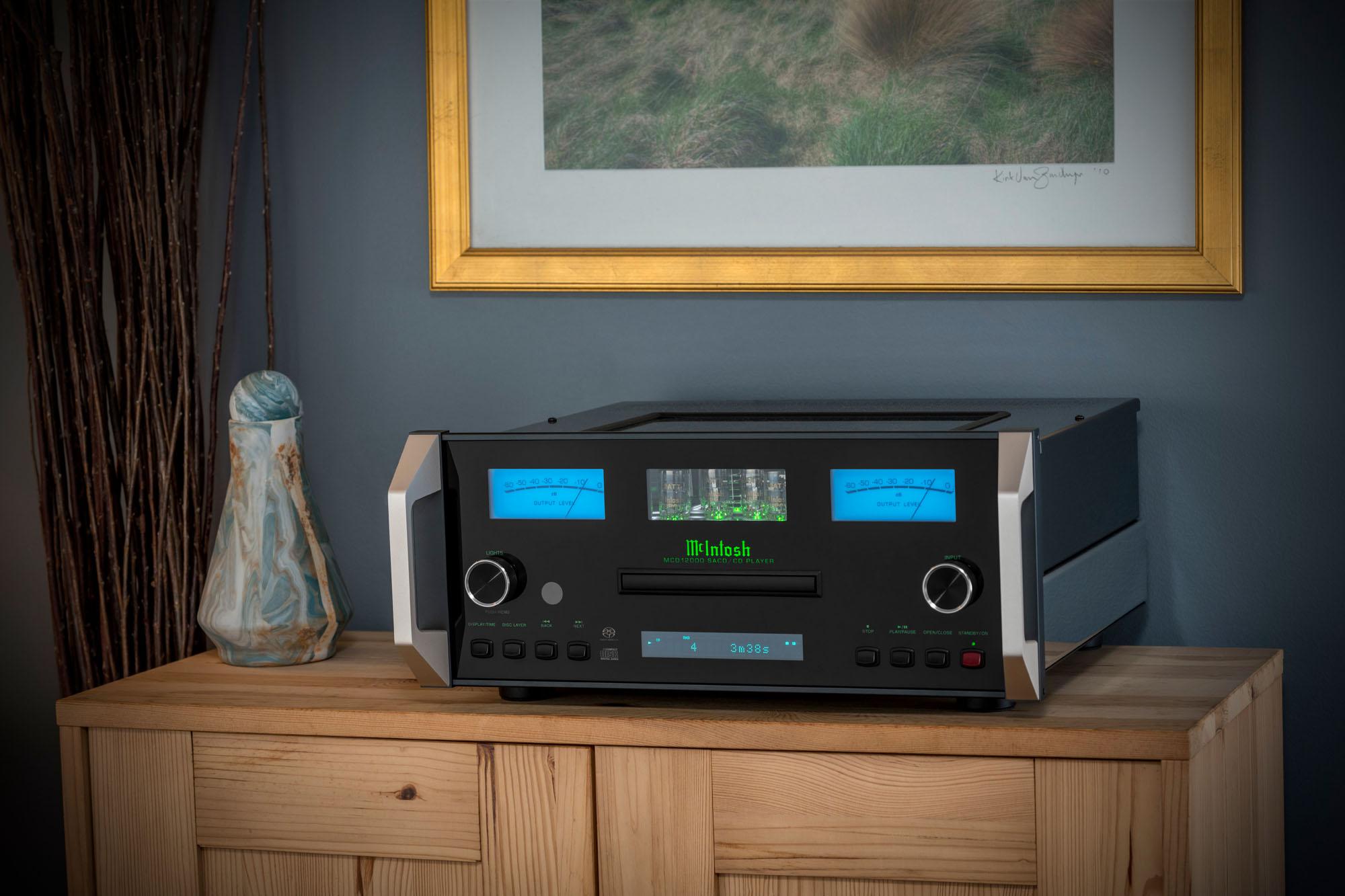 Aesthetically, you won't mistake this player for anything other than McIntosh. You know the deal, you get stainless steel with titanium accents, a black glass front panel with the Macintosh logo illuminated in green, classic tactile control knobs, and of course meters!
Flagship-class high-end CD and SACD players don't come cheap, and the cost of all this glory is $12,000 USD. Availability In North America is slated for May 2022, which of course means this month. the rest of the world will have to wait just a tiny bit longer.


---
Key Features
• (2) ESS SABRE PRO ES9038PRO 32-bit/8-channel DACs, with (1) DAC dedicated to the left audio channel, and (1) DAC dedicated to the right audio channel

• ESS' patented HyperStream® II architecture and Time Domain Jitter Eliminator

• Separate digital and analog power supplies to keep power and audio signals free from cross-contamination

• Specially constructed R-Core power transformer to minimize noise radiation

• Coax and optical inputs support up to 24-bit/192kHz and the USB input supports up to 32-bit/384kHz, as well as DSD512 and DXD384kHz

• All outputs are driven by discrete amplifiers or a blend of vacuum tubes and discrete amplifiers

• (1) 12AT7 tube and (1) 12AX7A tube are assigned to each the left and right audio channel

• Solid-state output is via a discrete balanced op-amp

• Included digital coax and optical outputs, for added system flexibility

• The disc transport has a precision die-cast aluminum tray that provides smooth and quiet disc handling, while an advanced digital servo provides fast, quiet, and accurate operation.

• Roon Tested designation from Roon Labs
---
Gallery