Over-ear headphones are a great way to experience high-quality audio. Whether you're an audiophile or just like to listen to music on the go, a good pair of over-ear headphones can make a huge difference in the way you experience sound. With the end of the year here, now is the perfect time to find the best deals on over-ear headphones. We have found some awesome deals to close out the year that you won't want to miss!
One great deal that we have found is on the JBL Live 660NC Wireless Bluetooth Headphones! There is currently a sale on these headphones for $100 off of their original price! They went from $199.95 to $99.95, which is a steal for pair of headphones from this brand! Make sure you get a pair while they're still available!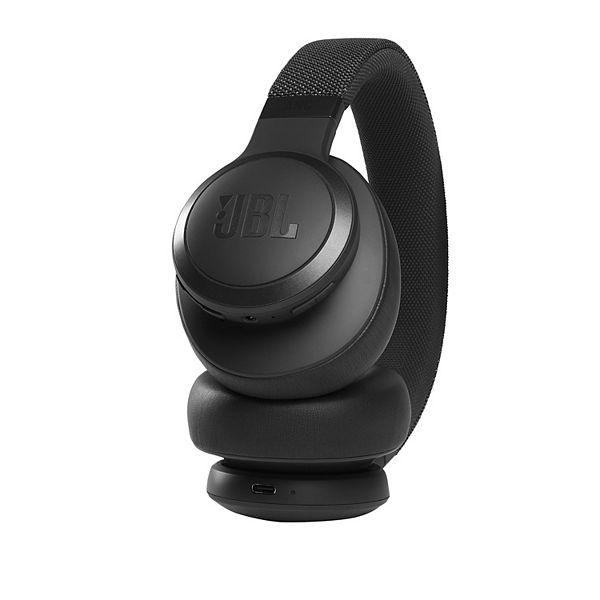 JBL Live 660NC Wireless Bluetooth Headphones are your everyday companion for work, travel, and play. These active noise-canceling over-ear headphones reduce the ambient noise around you, so you can better focus on what's important – your music. JBL's signature sound lets you experience rich, balanced audio at its finest. Hear the difference with premium JBL Live sound quality no matter where or how you connect – via Bluetooth with TalkThru technology. Check them out here!
Some more sales that are currently going on for over-ear headphones can be found below!
The Sennheiser HD 450BT Over-ear wireless noise-canceling headphones are a great choice for those who are looking for quality sound in a comfortable package. These headphones offer active noise cancellation, touch controls, and up to 30 hours of playback on a single charge. The detachable audio cable and carrying case make it easy to take these headphones with you wherever you go. Save $60 and buy them now at their current price of $89.95 instead of their retail price of $149.95!
Bose is a well-known brand that prides itself in offering high-quality products for a range of uses, but this one, in particular, is used for listening to audio. The QuietComfort 45 headphones are an excellent choice for users that seek to have a top-notch listening experience. They utilize noise-canceling technology combined with intense, rich audio that gives listeners the ability to enjoy their music anytime, any place. Bose also designed these headphones to fit comfortably listening. Grab these headphones for $249.00, which is $80 off their original price of $329.00!
The EAH-A800 is a product in the Technics headphone lineup. Its over-ear design offers superior comfort and isolation from outside noise, making it ideal for long listening sessions. The headphones feature active noise cancellation (ANC) technology, which uses microphones to monitor and reduce ambient noise levels. The EAH-A800 also has Bluetooth connectivity for wireless listening and a built-in battery that provides up to 50 hours of use on a single charge. The headphones come with a detachable audio cable for wired listening and a carrying case for storage and transport. Catch these headphones for $280.49, which is $69.50 slashed from its suggested retail price of $349.99!
Headphones are a great way to enjoy your music anywhere that you'd like. Looking for a pair that will suit you best? Check out this article for some recommendations from our experts on premium headphones you should look into!