You're going to need a dependable outdoor security camera whether you're watching for package delivery or just want to keep an eye on your front yard. There are many excellent solutions available, and both Arlo and Ring Floodlight are strong options. Both guarantee high-definition video, an abundance of wonderful security features, and robust subscription programs that complete the cameras and increase their capability.
While both businesses have a strong emphasis on DIY home security and were early entrants into the field, their product lines are very different. As a result, based on personal needs and preferences, selecting amongst them becomes simpler.
Key Differences Between Arlo and Ring Floodlight
Arlo and Ring Floodlight are two excellent options if you're looking to install a home security system. Both provide simple installation procedures, a variety of power supply options, video recording, and storage options. For all systems, there is also the choice of wireless connections, allowing you to maintain a constant connection.
Let's take a closer look at how these two systems compare in terms of functionality.
Installation Process
You'll find that both Ring and Arlo have easy installation processes, so setting up your security system should be a breeze. For the Ring Floodlight camera, all you need to do is mount it in place, connect it to power cables, and install its app. It also comes with a siren for extra protection.
The Arlo Pro requires slightly more effort as you first have to mount the wireless base station before connecting the camera to it. But after that, both systems are ready for access from anywhere via their respective apps.
| | | |
| --- | --- | --- |
| Security Camera | Ring Floodlight | Arlo Pro |
| Installation | Mount + Connect+ App | Mount Base Station + Connect + App |
| Power Source | Power Cables | Rechargeable Battery/AC Adapter |
| Siren | Yes | No |
Power Supply Options
Setting up your security system is simple, with both Ring and Arlo having their own power supply options. The Ring Floodlight Camera runs on AC power, while the Arlo Pro 3 Floodlight is battery-powered. Both feature motion detection and powerful floodlights with 1,500 lumens of brightness.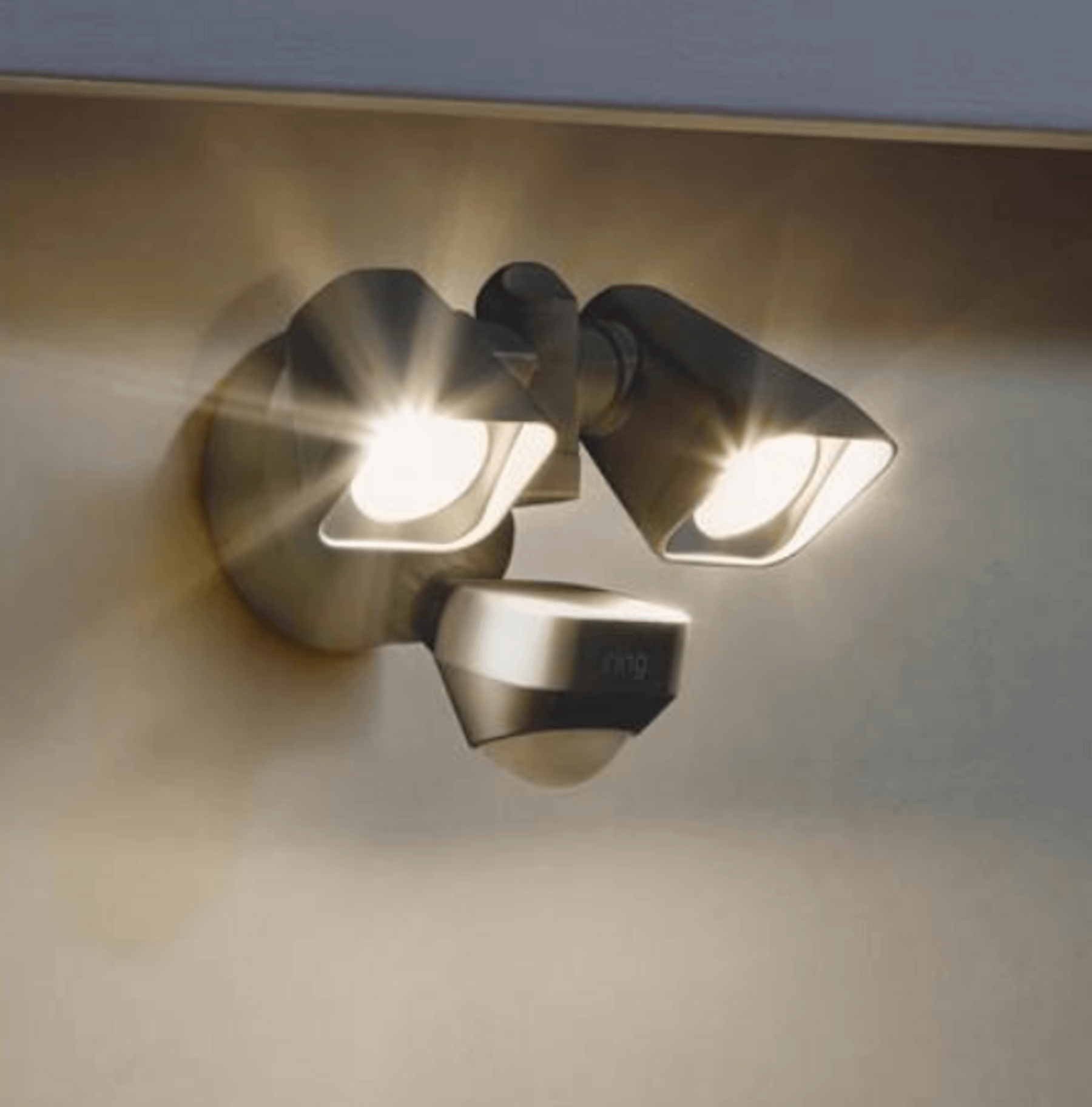 For a more subtle look, the Ring Spotlight camera runs on a rechargeable battery or you can wire it to AC power. The Arlo Go has an LTE connection so you can keep an eye on your property even when there's no Wi-Fi or power source available. It also features two-way audio and motion detection for added security.
Plus, all Ring cameras are compatible with Google Assistant and Amazon Alexa, while Arlo integrates with Apple HomeKit, Alexa, and Google Assistant for easy setup and control from your smartphone or tablet.
Video Recording and Footage Storage
With Ring's Floodlight Cam, you get advanced detection features and access to Amazon Alexa for voice commands. And your subscription will provide you with footage storage so you can review what happened when it happened.
Meanwhile, Arlo Pro 3 Floodlight gives you high-quality recordings at 2K resolution with a built-in spotlight for color footage day or night. Plus, you can benefit from its laser-based motion detection feature and save money on electricity since it runs on batteries.
Wireless Options
For those looking for a more mobile security solution, both Ring and Arlo offer wireless options with their cameras. Ring offers Wi-Fi and cellular-based devices that allow quick emergency response times. You can also get the battery-powered Arlo Go to connect to mobile data, great for remote locations.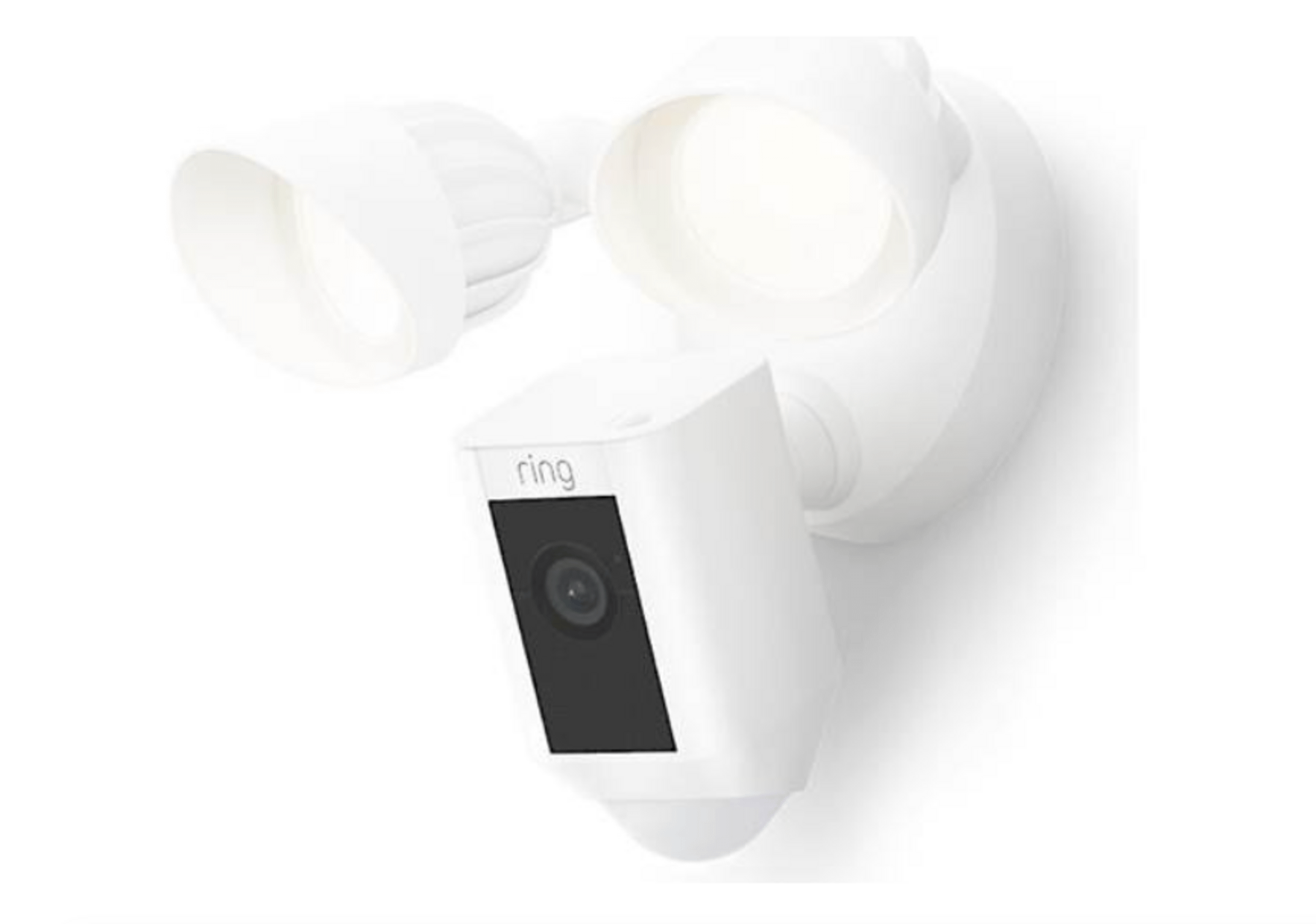 Plus, the Ring Alarm has cellular backup in case of internet or power outages if you subscribe to the Protect Plus plan. With these wireless solutions, you don't have to worry about being tied down by wires and cords anymore! Both brands let you experience freedom with their easy installation processes and no-contract plans.
Enjoy peace of mind knowing that your home is safe and secure—no matter where you are.
Key Similarities Between Arlo and Ring Floodlight
When comparing Arlo and Ring Floodlight, there are several similarities between the two that make them ideal for home security.
Both offer clear video and audio quality that can be viewed in real-time through user-friendly apps. Additionally, both systems integrate seamlessly with other smart home devices, allowing you to control your security cameras from anywhere. Finally, both Ring and Arlo offer cloud storage services for recorded footage.
Let's find out more.
Video and Audio Quality
Compare both Ring and Arlo's video and audio quality, and you'll quickly find that the two offer clear footage and coherent audio, so you can always stay in touch with what matters most to you.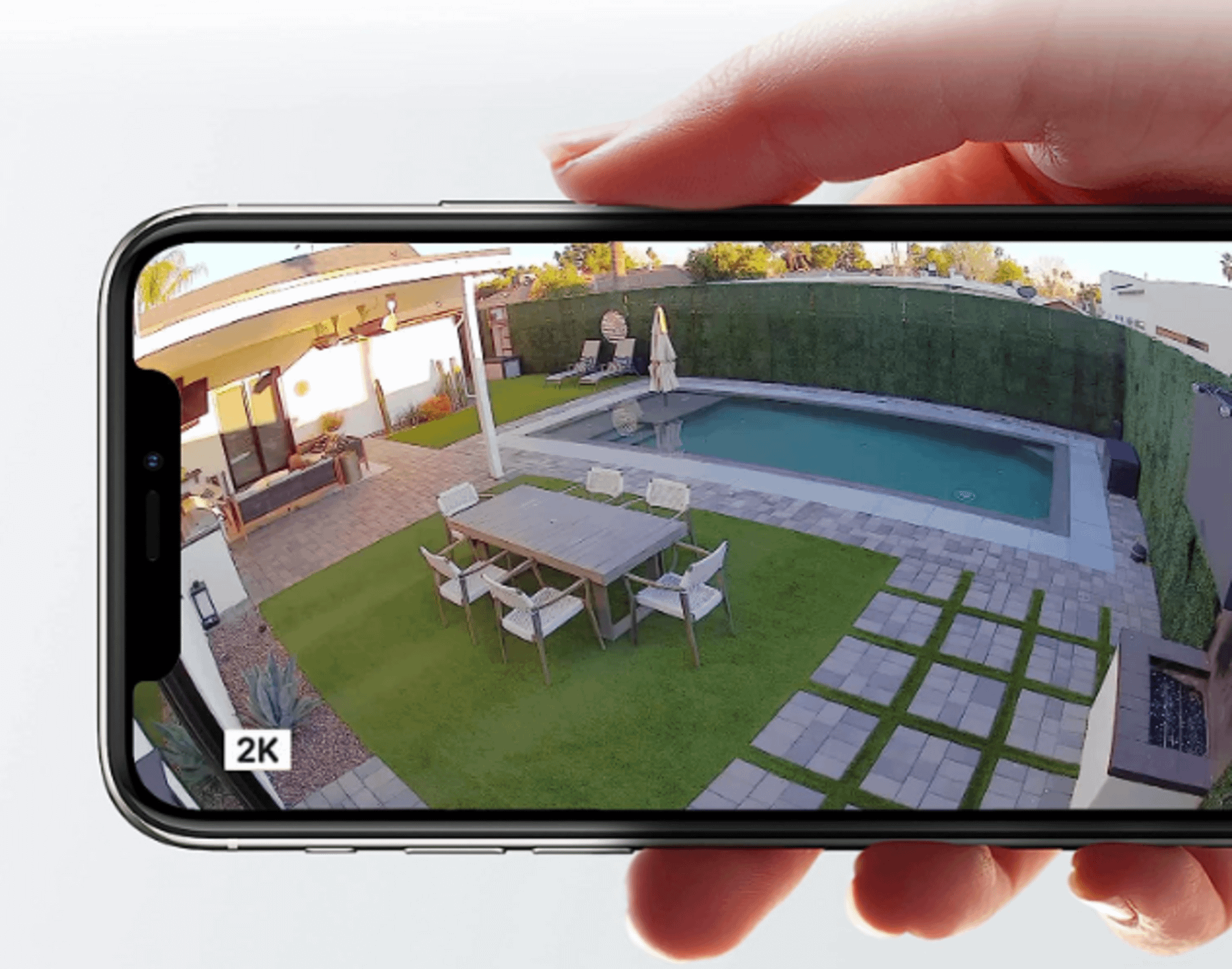 Ring records in Full HD resolution with a 1:1 aspect ratio for better clarity while Arlo cameras record in 2K or 4K resolution, depending on the model. Plus, Arlo's spotlights allow for color footage at night.
The Arlo camera has a comparable 160-degree diagonal field of view, whereas the Ring camera has 140-degree horizontal and 80-degree vertical fields of view. The Ring has two 2000-lumen floodlights so you can see everything in that region clearly.
Arlo's floodlights can only be pointed in one direction for the entire device, whereas Ring's dual-floodlight design allows you to manually position each separately for best coverage. The two separate floodlights are tough to beat if you have a big yard.
Both cameras offer two-way audio communication and cancel out the echoing effect. Arlo, however, also muffles other annoying noises, such as the wind or whirling of air conditioners. Both of them also come with built-in alarm sirens, which are excellent for deterring potential burglars or intruders. The Arlo camera is only capable of producing 80dB, which is equal to city traffic, whereas the Ring camera can reach an astonishingly deafening 110dB (imagine a chainsaw or rock concert).
App Functionality
With their intuitive apps, you can quickly access your home's security and watch over what matters most with Ring and Arlo. Both systems offer easy setup, real-time streaming, and motion alerts on compatible devices. You'll have the freedom to control your home from anywhere with live HD video feeds, two-way audio, customizable notifications, quick access to emergency services, and more.
Here are some of the benefits of both:
Check-in on family or pets while away
Monitor activity in real-time
Get instant alerts for suspicious activity
Arm or disarm alarms remotely
Connect to smart home devices
With both brands' user-friendly apps, you can view live recordings or review stored video footage whenever you need. So whether it's indoors or outdoors, day or night – these reliable security systems will keep an eye on your home when you can't.
Smart Home Integration
These cameras are amazing since you can react right away when your camera detects an occurrence by getting an alert right away. When they detect motion or an object, both the Ring Floodlight Cam Pro and Arlo Pro 3 immediately notify you, but what distinguishes each device is how it accomplishes it.
Smart home integrations allow both Ring and Arlo to easily connect with the latest technology, providing users with a seamless security experience. With Ring, you can integrate your devices with Alexa for voice control. Additionally, you have access to the Neighbors app, which provides updates on crime in your area.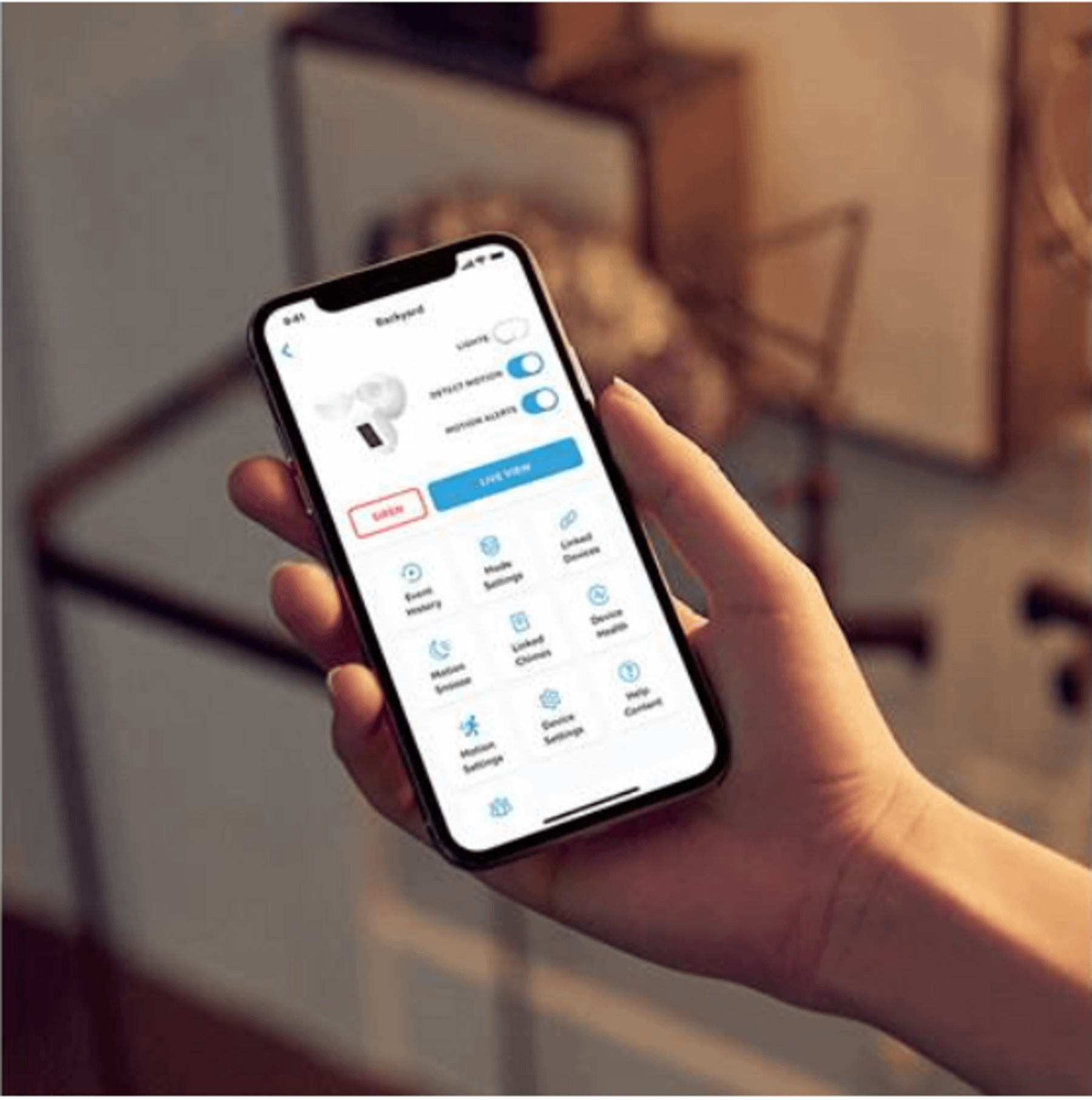 Arlo works with popular smart home platforms like Alexa, Apple HomeKit, and Google Assistant. It also offers an extensive selection of features, including two-way audio communication and motion detection notifications.
Both brands offer flexibility in camera placement and customization options for optimal security performance. Whether you need a wired or battery-powered doorbell camera, both companies provide quality products that are easy to install and use, so you can enjoy freedom without compromising on safety.
Side-by-Side Comparasion of Features and Options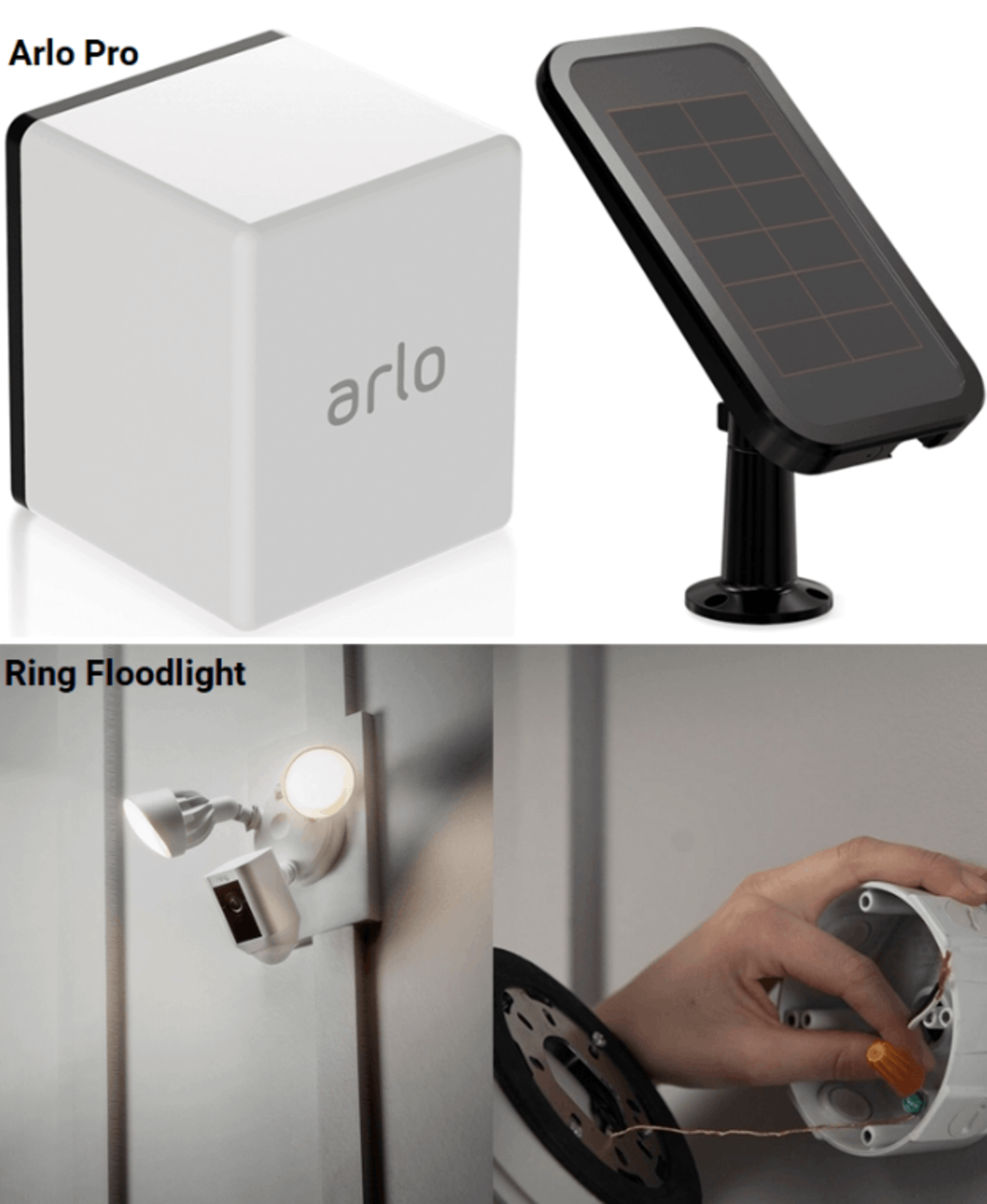 Installing Arlo or Ring Floodlight security systems is easy and fast, no matter which one you choose. Both offer a variety of power supply options, including wired and battery-powered.
You can also count on top-notch video quality for both brands, with storage capabilities ranging from cloud to local SD cards. Wireless connectivity is also available, along with geofencing and zone customization features for added convenience.
Installation Ease and Time
You'll find that both Ring and Arlo are easy to install, so setting up your home security system won't take long. Here's what you need to know:
Installation requires minimal tools and setup time.
Most components plug into a wall outlet or mount easily on walls or ceilings.
Wi-Fi and cellular connections make it easy to connect devices quickly.
Professional installation is available for an additional fee.
The Ring app walks users through the process step-by-step with detailed instructions.
No matter which system you choose, you'll be able to enjoy the freedom of a secure home in no time!
Power Supply Options
When it comes to power supply, both systems offer flexible options that make it easy to keep your home secure. Arlo offers two main options: wired and battery-powered cameras. The wired cameras require a direct connection to an outlet and are great for permanent installations. The battery-powered cameras can be placed anywhere without the need for wiring and only require occasional recharging or replacement of batteries.
Ring also has two main power options: wired and battery-powered devices. Ring's wired devices connect directly to an outlet for continuous power supply while its battery-powered devices run on rechargeable batteries that last up to six months before needing a charge or replacement.
| | | |
| --- | --- | --- |
| Power Supply Options | Ring | Arlo |
| Wired Devices | Yes | Yes |
| Battery Powered Devices | Yes | Yes |
| Rechargeable Batteries | Yes (up to 6 months) | No (occasional recharging/replacement) |
Video Quality and Storage Capabilities
Now let's compare the video quality and storage capabilities of Arlo and Ring. Both brands offer clear and detailed videos with coherent audio, but Arlo cameras can record in 2K or 4K resolution while Ring offers only Full HD recording. Plus, Arlo cameras include spotlights for color footage during both day and night, giving it an edge over Ring in terms of video quality.
Here is a quick comparison of their storage capabilities:
The three tiers of the Ring Protect service are the Basic plan ($4/month), the Plus plan ($10/month), and the Pro plan ($20/month). A single doorbell or camera that stores video history for up to 180 days is covered by the Basic package.
Arlo Secure provides three grades as well. The entry-level Secure package is $5 per month for one device and $13 per month for an unlimited number of devices. The Safe & Secure Pro package costs $25 per month, while the Secure Plus plan costs $18.
Both have user-friendly apps that allow real-time viewing and reviewing of stored footage anytime, anywhere.
With Ring Neighbors feature, you can get alerts about any crimes within 5 miles of your property as well as track package deliveries throughout the day.
Arlo integrates with Alexa, Google Assistant, and some devices even offer Apple HomeKit integration.
Wireless Connectivity
Discover the convenience of wireless connectivity with both Arlo and Ring, allowing you to access your security system from anywhere. No matter if you're at home or away, you can keep an eye on what's going on inside and outside your house.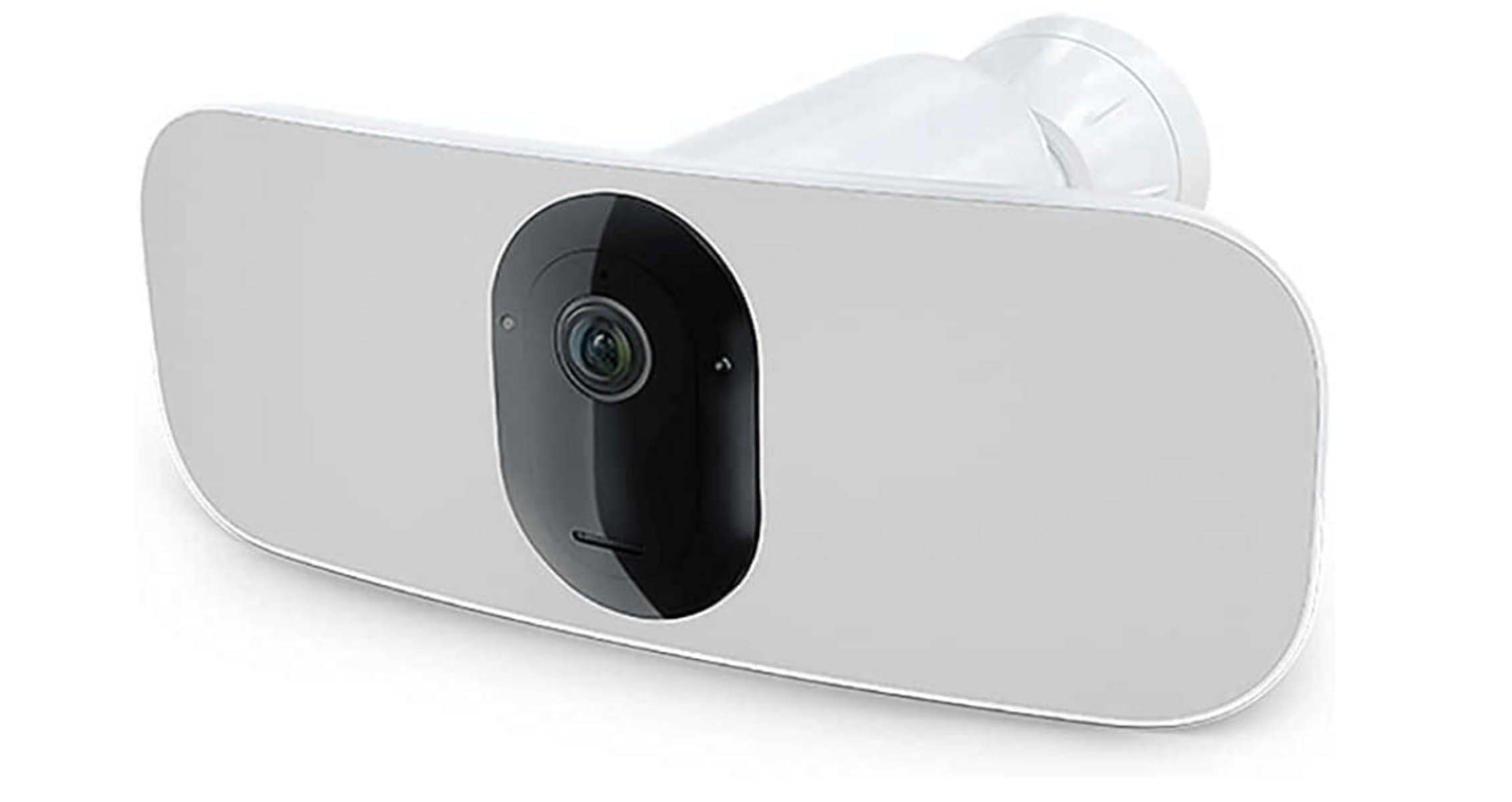 Arlo cameras use LTE to stay connected when Wi-Fi is out of range and Ring Alarm has cellular backup for internet or power outages if subscribed to the Protect Plus plan.
Both brands offer reliable connections, so you don't have to worry about losing connection when it matters most.
Geofencing and Zone Customization
With geofencing and zone customization, you can conveniently set up your home security system to be aware of and respond to movements within a certain area. Both Ring and Arlo devices offer this feature, allowing you to:
Arm or disarm the system when you enter or leave a specific zone
Get notifications when someone enters an off-limits area
Receive alerts if suspicious activity is detected in a monitored zone
Customize zones based on motion sensitivity preference
Create multiple geofences for larger properties.
With these features, both Ring and Arlo give you the freedom to protect what matters most.
Conclusion and Recommendation
With its two movable floodlights, extensive motion-detecting sensor, and loud alarm siren, the Ring impresses. The 2K HDR footage and increased floodlight brightness capacity of the Arlo, however, remain unmatched. The necessity of high-quality video makes any other drawbacks the Arlo may have seemed insignificant, especially considering that it still provides those features, although to a lower extent.
Therefore, both Ring and Arlo are excellent choices for home security systems. But, with more features, more modern technology, and more reasonably priced monitoring options, Ring offers better value. With its sleek design, laser-based motion detection features, and better price, Ring's Floodlight Cam Pro will most likely be the best for you.
Both brands offer standard features like two-way talk, live view, and instant notifications. The subscription services give you access to stored video footage. When it comes to cost and value, Ring is the clear winner. For those who want a smart alarm system with door/window sensors as well as motion detection PIRs, again, Ring is ideal.
However, if you need higher resolution in your camera footage or more flexibility in the placement of your cameras, then Arlo could be the right choice for you.
In the end, you will have to balance the benefits and drawbacks of each product to determine which one best meets your requirements.