As one of the world's most prominent producers of audio and video electronics, Sony Electronics is well respected for its leading-edge technology and outstanding products. Sony continues to develop devices and gadgets that help improve the quality of our lives daily, like gaming consoles, audio systems, cameras, and TVs.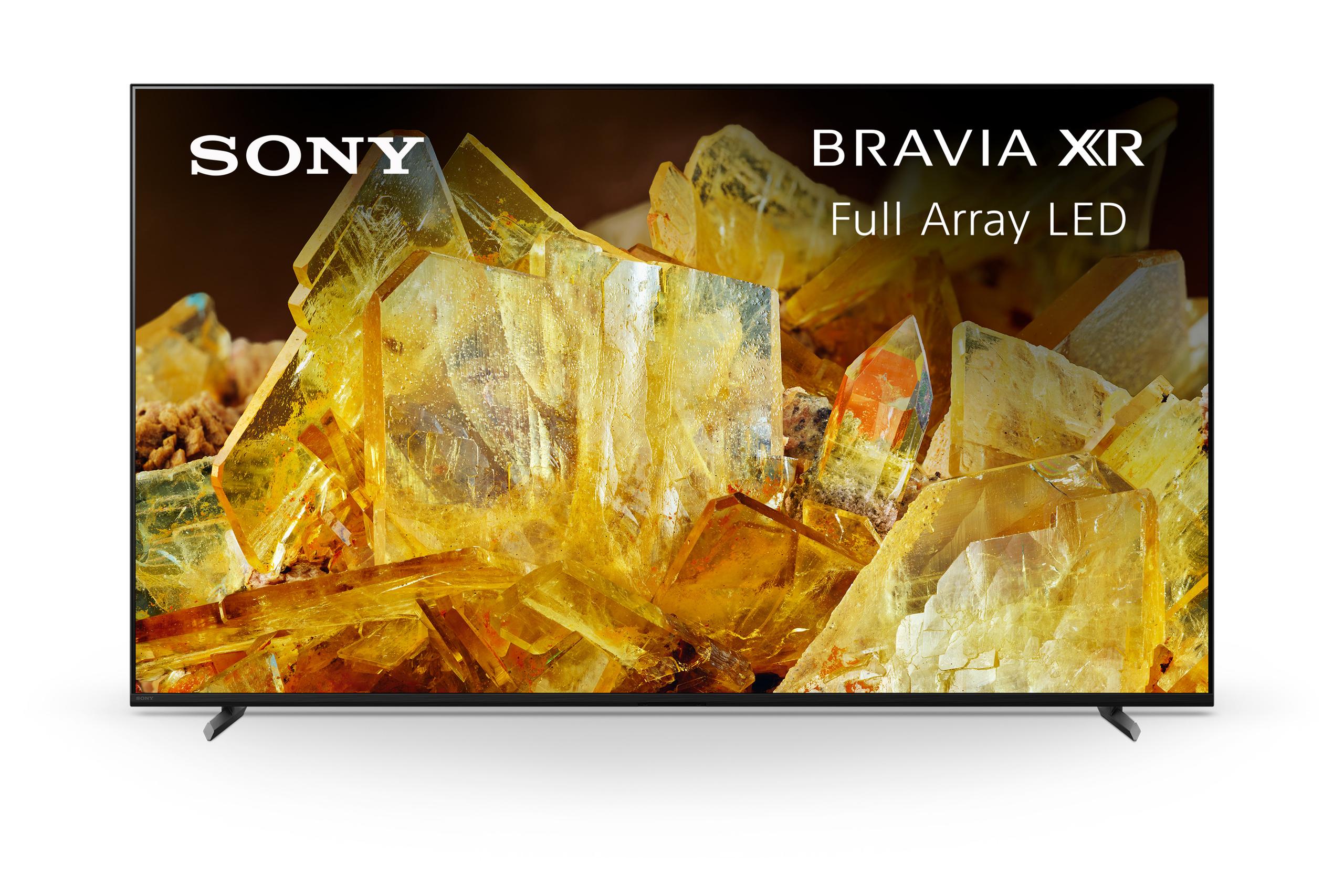 A new release that is a clear example of Sony continuing to innovate the market is their new 2023 lineup of BRAVIA XR TVs. This announcement includes the introduction of five new models that each promise to give users a fresh and exciting way to enjoy the home theater experience. The BRAVIA XR models listed in this drop are the A80L OLED, A95L QD-OLED, X90L Full Array LED, and the X93L and X95L Mini LED. All of these TVs are jam-packed with features that any gamer, music listener, or streaming service enthusiast would appreciate.
One of the highlighted components found in all of these televisions is Sony's Cognitive Processor XR™. This is a technology developed by the company to boost the brightness and reduce the halo effect on the screen, which can sometimes be a pain when watching programs with a dark background. A specialized feature built within this is the XR Clear Image, aiming to enhance visuals by sharpening the picture and cutting down on blur as much as possible. These TVs are also a great fit for any home theater setup, as they are sleek and modern in their style. Details on their pricing and availability will be disclosed this Spring on Sony's website.
From Sony:
SAN DIEGO, CA — March 1, 2023 — Sony Electronics Inc. today announced its 2023 BRAVIA XR™ TV Lineup, with Cognitive Processor XR™, for the ultimate home entertainment experience. There are five new models in the BRAVIA XR line: X95L and X93L Mini LED, X90L Full Array LED, A95L QD-OLED and A80L OLED. All models are equipped with features to provide consumers with an immersive experience for watching movies, streaming apps, gaming and more.
2023 BRAVIA XR TVs have the updated Cognitive Processor XR, featuring the all new XR Clear Image on select models, which improves noise reduction and clarity with motion, reducing blur and creating scenes bursting with action. The Cognitive Processor XR enables better backlight control for increased local dimming zones, increased brightness and decreased blooming.
Additionally, each model offers Acoustic Center Sync, which synchronizes the TV's audio system with the center channel of a compatible Sony soundbar turning it into the center speaker for the ultimate, immersive at-home experience. For consumers looking for an even more immersive sound experience, each model also works with Sony soundbars to offer 360 Spatial Sound Mapping which generates phantom speakers and sound field optimization. New this year, the X95L features Acoustic Multi-Audio™, using frame tweeters to elevate the sound in a way that matches the image on screen. The A95L and A80L models feature Acoustic Surface Audio™ with actuators that vibrate to produce sound from the entire screen, perfectly matching with what's playing on screen.
The 2023 BRAVIA XR lineup also allows gamers to take their PlayStation® 5 gaming to the next level with exclusive features, including Auto HDR Tone Mapping and Auto Genre Picture Mode, for optimized picture quality while gaming and streaming. Other features include an easy-to-use Game Menu where gamers can tailor their settings to their preferences, such as turning on or off VRR or Motion Blur Reduction with quick access. The Game Menu also allows users to increase the brightness in dark areas to easily spot objects and opponents with the Black Equalizer and can easily take aim on their opponents with six types of crosshairs. New this year is the ability to customize the size of the screen with the Screen Size feature to concentrate gaming with a smaller, focused screen. The A95L model also features Multi-View, where users can watch walk-throughs and gameplay guides side-by-side while simultaneously playing their favorite titles.
Additionally, Sony is keeping its commitment to decreasing plastic usage through its Road to Zero initiative. To reduce environmental impact, Sony is working on multiple aspects of the product life cycle, such as reduction of virgin plastic use, improvement of transportation efficiency and reviewing energy consumption during use. Additionally, the new Eco Dashboard included on all 2023 models allows users to easily customize energy saving preferences and settings.
"We are excited to bring a new lineup that continues to bring Sony's best spatial entertainment and gaming experiences with picture and sound," said Tyler Ishida, President of Sony Home Entertainment. "Sony is proud to offer a full suite of home entertainment options for all of our consumers."
Suggested retail price and retail availability will be announced in Spring 2023. For more information on new Sony television models, please watch Sony's BRAVIA XR announcement video here or visit the BRAVIA XR website: https://electronics.sony.com/bravia-xr-TV.