Earbuds are a popular audio accessory that has become increasingly popular over the years. They are small, wireless headphones that fit snugly in the ear canal, delivering high-quality sound without taking up much space. Earbuds are perfect for those who want to listen to their favorite tunes while on the go, or just want to enjoy a more engaging listening experience. This year, there are some great deals and special discounts available on in-ear earbuds, so now is a great time to get the perfect pair for you or a loved one as a gift!
A pair of earbuds we found that you want to get your hands on is the Bowers & Wilkins PI7! These are a quality set of headphones that will provide you with the sound you need to enjoy your entertainment. Right now, you could get these earbuds at $100 off for $299.00. They were originally priced at $399.00 so this is a deal you can't beat! Take a look here!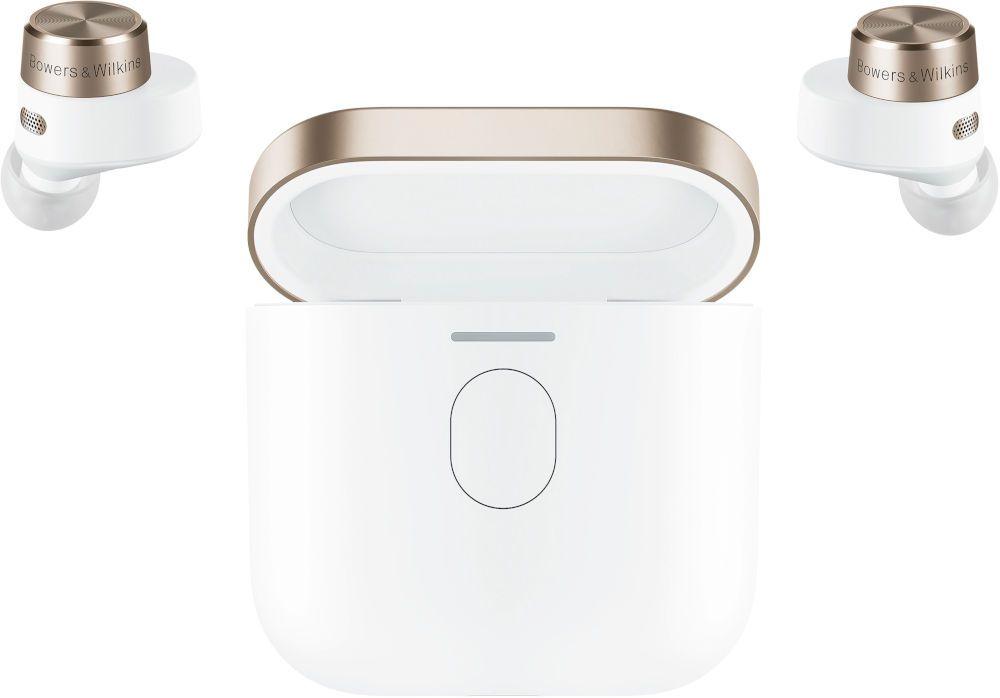 The Bowers & Wilkins PI7 were crafted to give listeners an experience they can't get elsewhere. Inside each earbud, there's a combination of two drivers, each driven by its own dedicated amplifier. That powerful 9.2mm dynamic driver delivers rich dynamics that are clear and well-defined in any environment. And with the balanced armature tweeter, you get accurate coverage of upper mids, and highs. Plus, the PI7s can double as a wireless audio transmitter — just connect the included USB-C to stereo mini cable to an in-flight entertainment system, laptop, or another device with a 3.5mm headphone jack. B&W also includes three sizes of ear tips to ensure a secure and comfortable fit for every listener.
There are some more great earbuds that are on sale that you should check out!
Looking for earbuds that are designed for long-lasting, all-day comfort? The Sony Linkbuds S has you covered. And with the built-in V1 processor chip, you get access to some of Sony's most advanced features. Music plays wirelessly via Bluetooth 5.2, allowing for a stronger connection to your phone. With a single tap of the left earbud, you can toggle between noise cancellation and Ambient Sound mode. This feature will pick up external sounds and voices while your music continues to play, giving you the perfect blend of noise-cancellation and ambient sound. Catch these headphones for $148.00 right now as they are $50 off their retail price of $198.00!
JBL Live Pro 2 True Wireless Earbuds are a great choice for many listening situations, thanks to their Bluetooth 5.2 technology and powerful 11mm drivers. Bluetooth 5.2 provides a more stable connection when playing music and podcasts or making calls with your phone. The sound is tuned to the powerful, bass-heavy JBL sound, and you can use the free, downloadable JBL Headphone app to fine-tune the level of noise cancellation versus external sounds. Active noise cancellation adapts to external sounds in real-time for improved focus, and the Smart Ambient feature increases the volume of ambient sounds when you need to be aware of your surroundings. The earbuds offer 8 hours of listening and noise cancellation on a single charge, while the charging case stores up to 30 hours of power. So, you can keep the music going throughout your day! At 50% off, these $149.95 headphones can be yours for just $74.95!
Whether you're looking for something to block out your noisy office or just to take your music on the go, the Sennheiser CX Plus True Wireless earbuds are an excellent choice. These noise-canceling Bluetooth earbuds come with a 7mm TrueResponse driver, allowing for a dynamic sound that is both spacious and smooth. The sweat-proof design is lightweight and comfortable, while the touch control pad makes it easy to access your music and calls. And with up to eight hours of listening time, plus two full charges from the included charging case, you can be sure to have plenty of power on hand for any occasion. Save $60 now by purchasing them for $119.95, as the price was cut from $179.95!
Thinking of getting a new pair of earbuds but seeking a pair that is high in quality while budget-friendly? Check out this review by our experts for some info that can help you with your decision!