Tribit is a company you may not have heard of before, but the brand is starting to garner some attention for bringing lots of useful, needed audio products to market with features that put some of the big boys to shame. Its XSound Go ($32.99) and StormBox Micro ($49.99) portable wireless speakers are waterproof, offer Bluetooth connectivity and are extremely portable, easily fitting in the palm of your hand, or pocket, or backpack, or … well, you get the picture.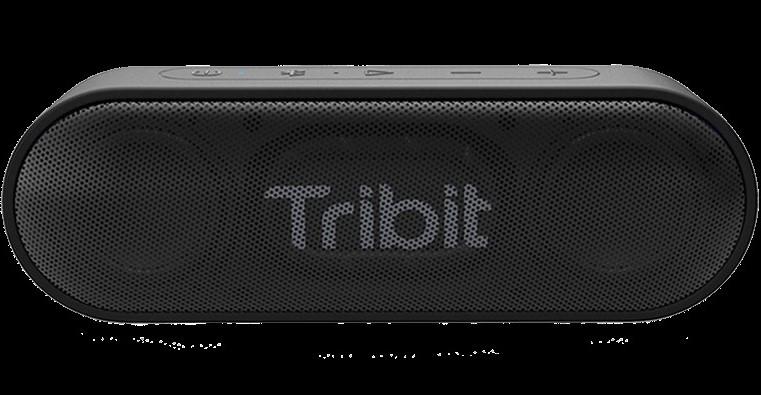 What the speakers have in common is surprisingly good sound quality. They can get loud, though when pushed, they will distort and become increasingly unpleasant to listen to, but this is only after you've filled a medium-sized room or decent outdoor space (think at least a 25-foot circle). Really, one should not expect anything more from speakers this size.
To be clear, I am impressed with what they do and how well they do it. I've read other reviews, though, that state these "go to eleven" without distorting, and I just can't support that. At their loudest, speech losses clarity and you will likely be turning it down quickly. However, before they start to get into trouble, they are plenty loud and still sound wonderful. There is a nicely balanced tonality with plenty of low frequency punch and clarity in the high frequencies, while the middle remains detailed and precise. You won't feel the bass, but you will certainly know it's there. I don't know of a better option for strapping to your bike or using as a simple desktop system that you can move from room to room or listen while on the go.
How is the XSound Go different from the StormBox Micro?
The XSound Go is a small, rounded-off cylinder, while the StormBox Micro is an even smaller, puck-shaped speaker. The XSound Go measures a little over 2 inches high and deep and 6.5 inches wide and weighs a little over a pound.
The StormBox Micro is just under 4 inches wide and deep, and just over 1.5 inches high and weighs just over half a pound.
The larger XSound Go has a bigger battery and offers 24 hours of continuous sound, while the smaller StormBox Micro has 8 hours of operation on tap. The XSound Go is also more powerful, with 12 watts coursing through two drivers. The StormBox Micro delivers 9 watts of output and achieves its impressive bass response thanks to what Tribit calls XBass Technology, which I suspect employs some passive radiator or port (or a combination of the two) to deliver deep low frequency response that belies its size.
Both charge via USB-C and include USB-C charging cables, but only the StormBox Micro gives you visual battery level indication via a six segment LED display on the front. The XSound Go has an eighth-inch aux input for wired operation. The StormBox Micro can be used in pairs for stereo or party mode and employs the latest Bluetooth version 5.0, which has near zero latency, better battery performance, and greater range.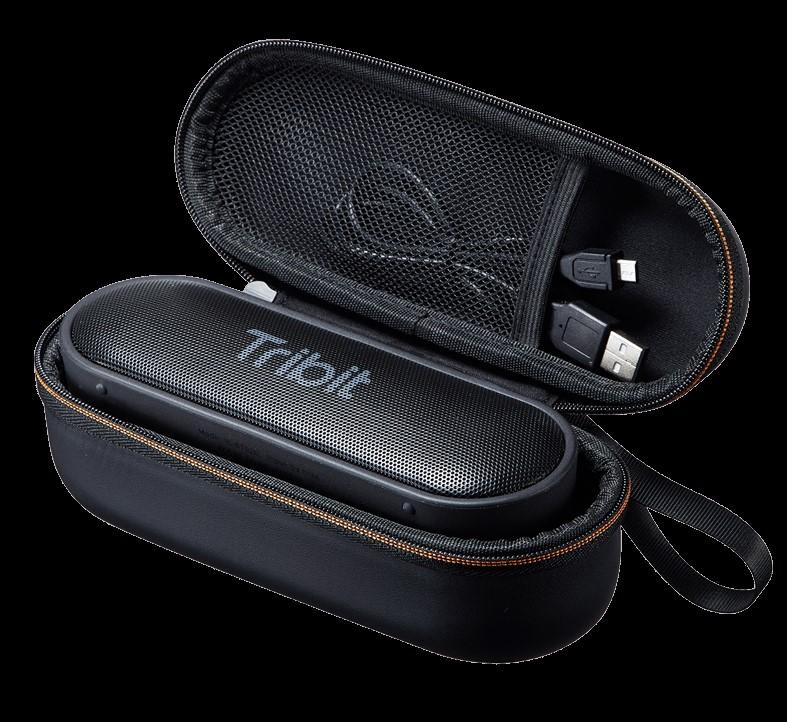 The XSound Go Bluetooth antenna is version 4.2, which may translate to audible delay, so if you plan to watch movies, TV, or play games using a portable wireless speaker, you may want to go with the StormBox Micro.
While they are both waterproof, the Ingress Protection (IP) rating on the StormBox Micro includes defense against dust, sand, or other particulates (IP67) while the XSound Go (IPx7) might have some trouble with those. They should both handle water equally well, though. They both have built-in microphones for making and taking calls. The StormBox Micro also supports Multi-Point,which means you can connect to two sources via Bluetooth and play whichever one is active at the time, switching between the two automatically and nearly instantaneously.
High Points:
Both the Tribit XSound Go and StormBox Micro deliver excellent sound performance, way better than their size or price would lead you to expect.
Both are waterproof hand have great battery life, in addition to their extremely portable.
Both of these Tribit speakers offer speakerphone capability via a built-in microphone.

Low Points:
The XSound's Go rounded sides prevent vertical placement, which would be useful when desk space is at a premium.
The XSound Go employs Bluetooth 4.2, which can cause latency issues when gaming or watching video.
The StormBox Micro only offers 8 hours battery operation between charges.

How do the Tribit speakers compare to the competition?

A few alternatives that come to mind with similar feature sets are the JBL Flip 5 ($99.99), the Sony SRS-XB12 ($58) and the Anker Soundcore Boost ($59.99). They are all portable, waterproof Bluetooth speakers that sound quite good. The Anker and JBL models are cylindrically shaped like the XSound Go, while the Sony model looks more like the newly introduced Apple HomePod Mini.
None have the form factor of the StormBox Micro, which, in addition to other applications, is really perfect for strapping to the handlebars of your bike.
None sound bad and none stand out as significantly better than another, so it will come down to price and personal taste between these three competitors, and the two options from Tribit and the Tribit are the least expensive of the bunch.

Final thoughts

It's a great time to be a consumer, with the wealth of music streaming options available for a modest monthly subscription. But most of us spend our time listening to that music in isolation. If you're in a party environment and want to share your tunes with your friends of family, grabbing a portable Bluetooth speaker is a great option. Make it waterproof, give it a microphone to make and take calls, and throw in long battery life in a form factor that lets you toss the speaker in a backpack or carry it around from room to room. It would have seemed like science-fiction not that many years ago, but Tribit has done all of the above with the XSound Go and StormBox Micro, and offered them both at impulse-purchase pricing.
Additional Resources