Our John Higgins examines Smart televisions from Hisense, Samsung, Sony and LG.
Hisense 65-Inch H9G ULED Smart TV (Model 65H9G)
WHAT YOU SHOULD KNOW: The Hisense H9G runs on the Android TV platform, which allows access to hundreds of apps, including the most popular such as Netflix, Disney+, and Amazon Prime. Android TV is a perfectly fine Smart TV platform, although I find scrolling through menus can be a tad sluggish when compared to Roku. There is in-app support for Dolby Vision and Dolby Atmos if the content offers it. And, since it runs on the Google system, the H9G supports casting and has a built-in Google Assistant.

TAKE A DEEPER DIVE (Originally posted March 7, 2021)
High Point
• The Hisense H9G's black level and contrast ratio are best-in-class and rival some more expensive LCDs.
Low Point
• It's expected from a VA panel, but viewing angles are limited.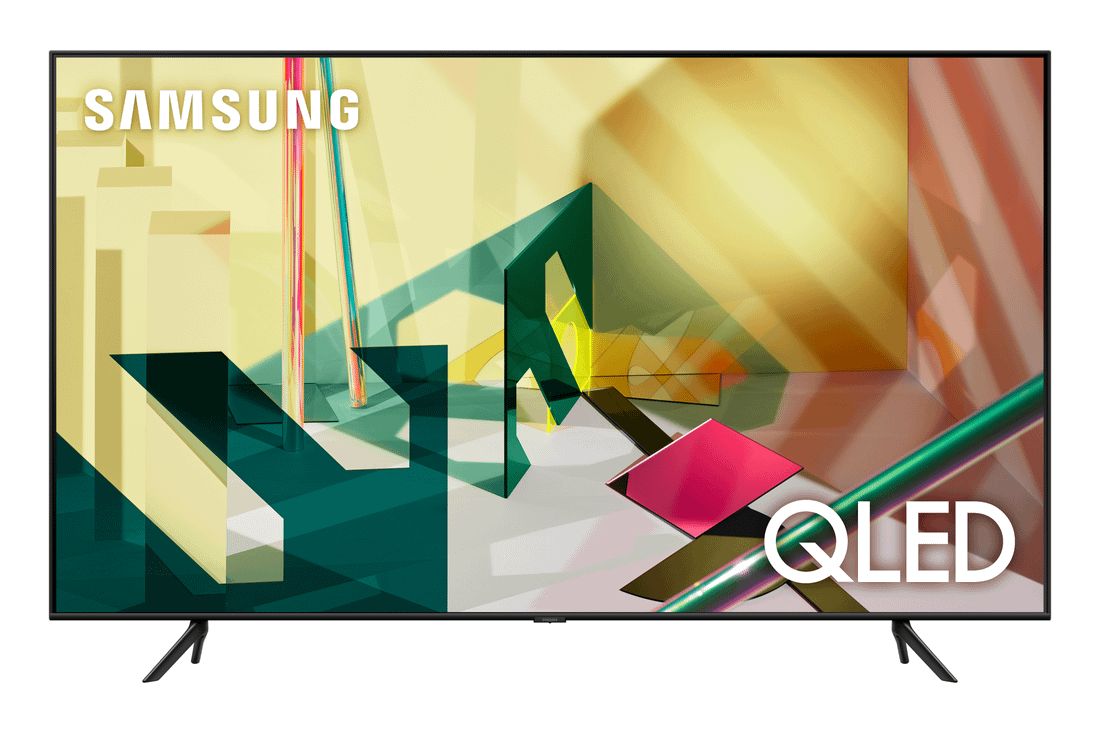 Samsung 65-inch Q70T
WHAT YOU SHOULD KNOW: When it comes to LCD-based technology, the main issue impacting performance is still black level—and by extension, contrast. To address this, Samsung has added in a new technology called Dual LED with the 2020 series of TVs on less-expensive sets, both the Q70T and Q60T. Note that this shouldn't be confused with the identically named technology employed by companies like Hisense and Panasonic a few years ago. Both the Q70T and Q60T product lines use edge lighting instead of full-array local dimming (FALD). With Dual LED tech added to that edge lighting, instead of a bunch of blue LEDs, there are two sets of LEDs at different color temperatures, one cooler (bluer) and one warmer (redder). This allows the TV to fine tune the image's color temperature and is designed, according to Samsung, to allow for better contrast and viewing angles.

TAKE A DEEPER DIVE (Originally posted Feb. 25, 2021)
High Point
• Playing games at 4K/120Hz is intoxicating, and the Samsung does it with ease, even if only one of its HDMI ports is HDMI 2.1 compliant.
Low Point
• While the Q70T supports HDR10+, which uses dynamic metadata, there is no support for Dolby Vision, the more widely supported dynamic metadata HDR option.
Sony XBR-65X800H 65-Inch X800H 4K HDR
WHAT YOU SHOULD KNOW: When you look at the X800H packing box or website, you might notice a Netflix emblem, which means that the TV carries a Netflix recommendation and therefore has a dedicated button on the remote and voice control. What it does not mean is that the TV has Netflix Calibrated Mode, which enables a viewing mode specifically for use with the built-in Netflix app.

TAKE A DEEPER DIVE (Originally posted Sept. 7, 2020)
High Point
• The X800H, as with all Sony TVs, uses the Android TV OS. The platform has had its troubles with stability and clunky operation in the past, but over the past couple iterations many of those issues have been resolved – or at least improved.
Low Point
• The X800H doesn't have local dimming zones that you would get from a full-array local-dimming set.
LG NanoCell 90 Series 65-Inch UHD Smart TV
WHAT YOU SHOULD KNOW: Refresh rates are of critical importance to gamers, so along with a native refresh rate of 120Hz, the 90 Series also boasts AMD's FreeSync technology, as well as ALLM, VRR, and HGiG support. I am not a gamer, so I cannot comment on just how the 90 Series' Auto Low Latency Modes, Variable Refresh Rates, HgiG, and FreeSync tech perform during actual gameplay, but suffice to say, these are welcomed additions to anyone who may choose to game on a display as large as the 90 Series reviewed here.

TAKE A DEEPER DIVE (Originally posted May 4, 2020)
High Point
• The industrial design of the 90 Series is divine, and holds its own nicely against arguably the sexiest displays, which are LG's own OLED models.
Low Point
• No display is perfect, though the 90 Series repeatedly proved to be among the better examples of an LED-backlit LCD on the market today. Still, in comparison to similarly equipped quantum dot displays from the likes of Vizio or Samsung, the 90 Series is not as bright as those two, which may or may not be a deal breaker for some.