Pioneer is a brand that provides leading electronics, offering cutting-edge audio and video equipment designed to improve the home entertainment experience. The Elite VSX-LX805, Pioneer's new flagship audio/video receiver (AVR), has been recently announced by the company. This 11.4-channel AVR is meant to change the way music listeners and movie lovers engage with sound. It has a 150-watt per channel network, promising powerful, immersive sound with every listen. Built within the Elite VSX-LX805 are anti-resonant aluminum heat sinks, as well as 32-bit ESS Sabre DACs that aim to give audiophiles a world-class performance. These features combined with modern audio technology make this receiver an excellent choice for any home theater.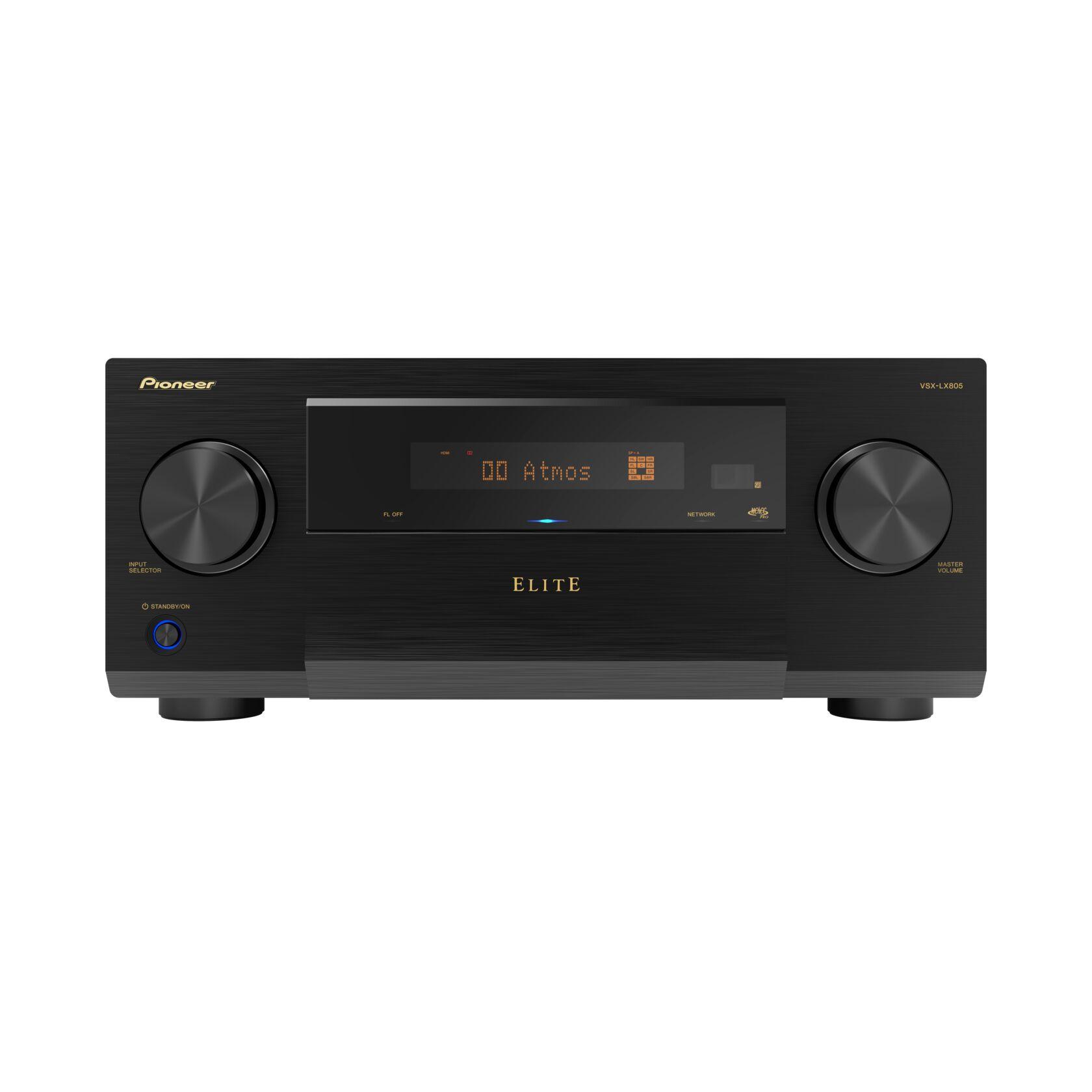 A noteworthy feature in Pioneer's Elite VSX-LX805 is the Dirac Live Room Calibration Fulll Bandwidth technology, as this modern software utilizes machine learning to understand the layout of an individual room and adjust the music to its ideal settings for optimized sound. For an additional upgrade, you can also choose to add on the Dirac Live Bass Control Single/Multi Subwoofer, which also uses Artificial Intelligence, as well as machine learning to align the system to the optimal settings for any room of your choice. It also includes state-of-the-art Auro3D and Dolby Atmos Music to enjoy remarkable surround sound. Integrate streaming and connectivity into your setup with ease as the Elite VSX-LX805 is compatible with Amazon Alexa, Google Assistant, and Josh. This new AVR accompanies the other top-of-the-line VSX series of Elite A/V receivers that were released in 2021. Pricing for the Elite VSX-LX805 is set at an MSRP of $2,999. It is now available for purchase from pioneerhomeusa.com and authorized Elite retailers.
From Pioneer:
Indianapolis, Ind. (March 14, 2023) — Pioneer Elite® is pleased to introduce a flagship audio video receiver (AVR) to its line up of advanced electronics that provides exceptional audio performance and studio-level processing for the discerning AV enthusiast. Packed with the most advanced immersive audio technologies, the all-new Elite VSX-LX805 11.4, 150 watt-per-channel network receiver has been meticulously engineered for enhanced immersive audio experiences.
Premium 32-bit ESS Sabre DACs provide unprecedented dynamic range and ultra-low distortion while extruded anti-resonant aluminum heat sinks and hi-grade capacitors perfectly balance consumption and output requirements for optimal performance. HDMI 2.1, 8K/4K resolution, and 40GPS speeds come standard with this model with full bandwidth functionality for fastest refresh to keep up with the newest gaming consoles. Also standard is Dirac Live® Room Calibration Full Bandwidth, which uses machine learning to develop the best sound for your individual room layout. An optional upgrade is available for Dirac Live Bass Control Single/Multi Subwoofer, which uses machine learning and AI to quickly determine ideal settings for any layout. Audiophile-quality music and movie processing features include Dolby Atmos Music to create an immersive object-based sense of space and depth, and revolutionary Auro3D (available with firmware update June 2023) wraps listeners in a cocoon of lifelike sound.
The Elite VSX-LX805 AVR includes audiophile-quality stereo balanced connections allow for ease of use and setup, advanced music streaming and connectivity, and built-in smart home assistants like Josh, Alexa and Google. Roon Ready certification puts entire high resolution music libraries at your fingertips (available with firmware update in September 2023). The whole home entertainment experience can be aligned with this state-of-the-art technology and fueled by studio-grade processing, Bluetooth transmitter with aptX for sharing audio to Bluetooth headphones, advanced CI tools such as remote monitoring, and so much more.
The Elite VSX-LX805 joins the premium VSX series of Elite AVRs that was introduced in 2021, featuring included Dirac Live room correction, HDMI 2.1 with 8K for much higher bandwith and better audio, the ultimate 4K gaming experience, and IMAX® Enhanced Mode, and so much more.
The Elite VSX-LX805 (US MAP $2,999) will be available Spring 2023 through authorized Elite retailers and at Pioneerhomeusa.com.
For more information, visit pioneerhomeusa.com.