Every home theater needs to have a great sound system to enjoy quality audio whether you're watching movies or just listening to music. Floor-standing speakers, which are also known as tower speakers, are speakers that were created to provide a full and complete range of sound in a home theater. Typically, they are built with multiple drivers within them to isolate sound frequencies, and their large enclosures allow the speakers to have a clear and louder output.
An excellent pair of speakers that are available for a bargain we found are the Jamo S 805 Floorstanding speakers. These speakers are currently $145 off, going from $344.00 to $199.00 for the pair. A price you can't beat, you have to check them out before the deal is over!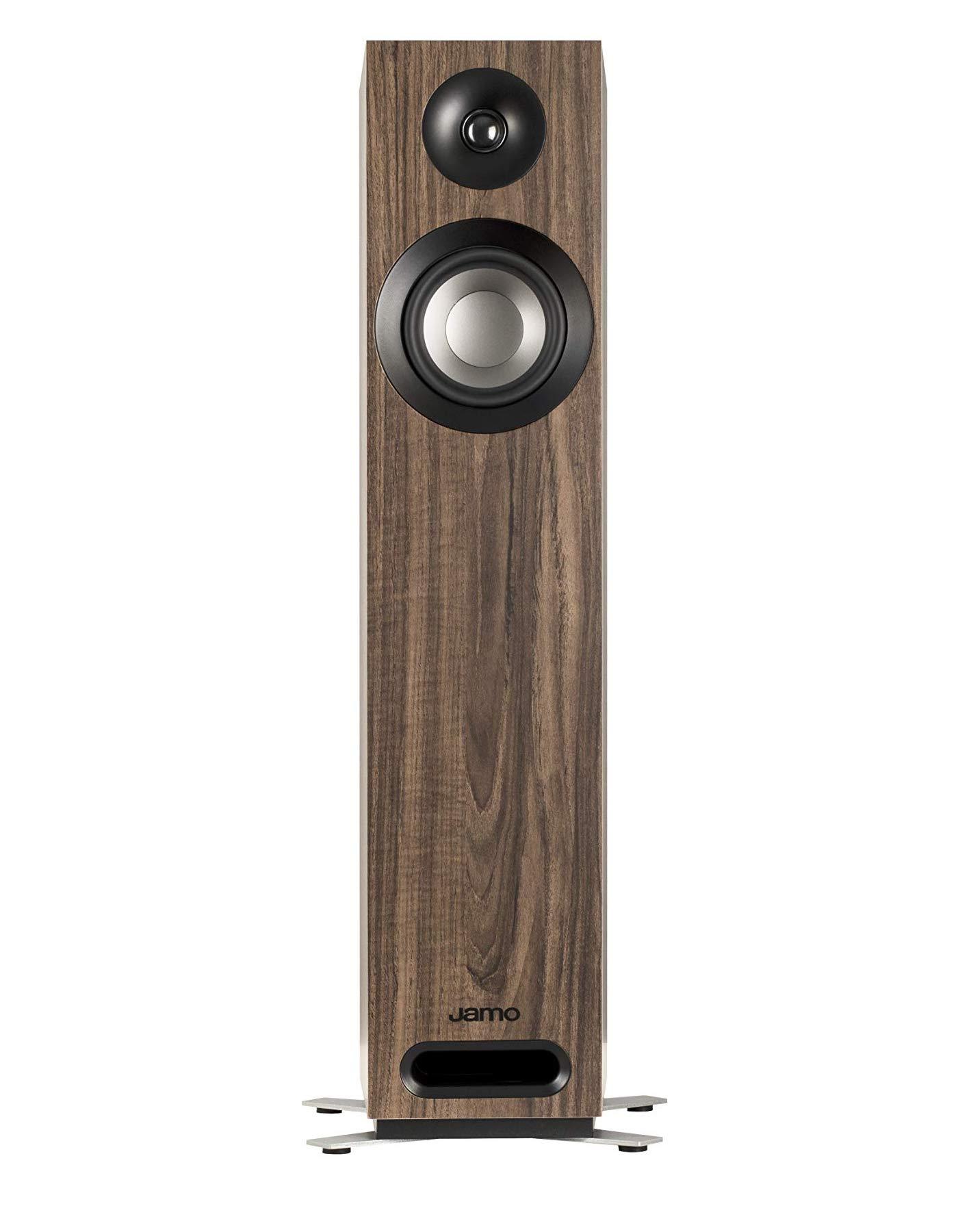 If you're looking for the perfect addition to your home audio setup, then look no further. The Jamo S 805 Floorstanding speakers are an exceptional pair of speakers that have a modern design and would complement the decor of any room they are in. Each of the speakers is fitted with a 5" woofer and 1" tweeter that delivers sound that is comparable to higher-end models. These speakers were crafted to perform well for a long period of time and have a strong bass response. Improve your listening experience today with this great pair of speakers from Jamo.
The Klipsch Reference Premiere RP-4000F Floorstanding speaker uses a powerful combination of Klipsch's top-notch sound engineering and design to be a valuable part of any home entertainment system. The speaker has a clean look and slim body, which makes it a good fit for any space including smaller areas. It also features a 1" tweeter, two 4" woofers, and a Tractrix horn for an experience like no other. Originally, it was $349.00 but its price was cut down by $75 to $274.00 for each speaker! Take a look at this speaker special while it's still available!
For those that are looking for a premium speaker to add to their collection, the Focal Chora 826-D Floorstanding speaker is a great choice. Using advanced technology and a stylistic aesthetic for its look, this speaker will provide its listeners with concert hall sound every time you are enjoying audio. Reproducing from the highest to the lowest frequencies with impressive accuracy, the Chora 826-D will give you powerful sound for years to come. Right now, this speaker is on sale for $899.00 for each, with a discount of $600 off! Its suggested retail price is $1,499.00 so this is an incredible deal!
Music lovers and audiophiles alike will love this speaker. The Dynaudio Evoke 30 Floorstanding speaker ensures that you will be captivated by its bold, immersive sound. Using two 5-1/2" mid/bass drivers, this speaker delivers detailed sound that is rich and deep with every listen. This is a high-end speaker that will fit seamlessly with any music room, living room, or home theater. The retail price for this speaker is usually $1749.99 for each but right now it is on sale for $999.99, which is a $750 discount! You have to see this!
Putting together the ultimate home theater for your home and you want to learn more about floorstanding speakers? Here is an article from our experts that will tell you all you need to know!