When looking for a home security company, you'll first need to know what services are out there. The two home security services it seems everybody's talking about right now seem are Vivint and Nest - you've probably come across them in your research.
Both of these companies offer excellent home security services, with each providing a few different features to suit your needs.
But which of these is better? In this article, we will cover all of the features of each service, discussing everything from their prices and equipment, to similarities and differences.
By the end of this article, you should know whether Vivint or Nest are more suited to keeping your home safe and secure.
Let's get into it!
A Quick Note
Google Nest is the division of the company that covers all home Google devices, such as doorbell cameras and other software pieces. Unfortunately, Google discontinued the Nest Secure in 2020!
However, their products can still be bought, and those who have the Nest already can still benefit from their secure package.
Vivint vs Nest: an Overview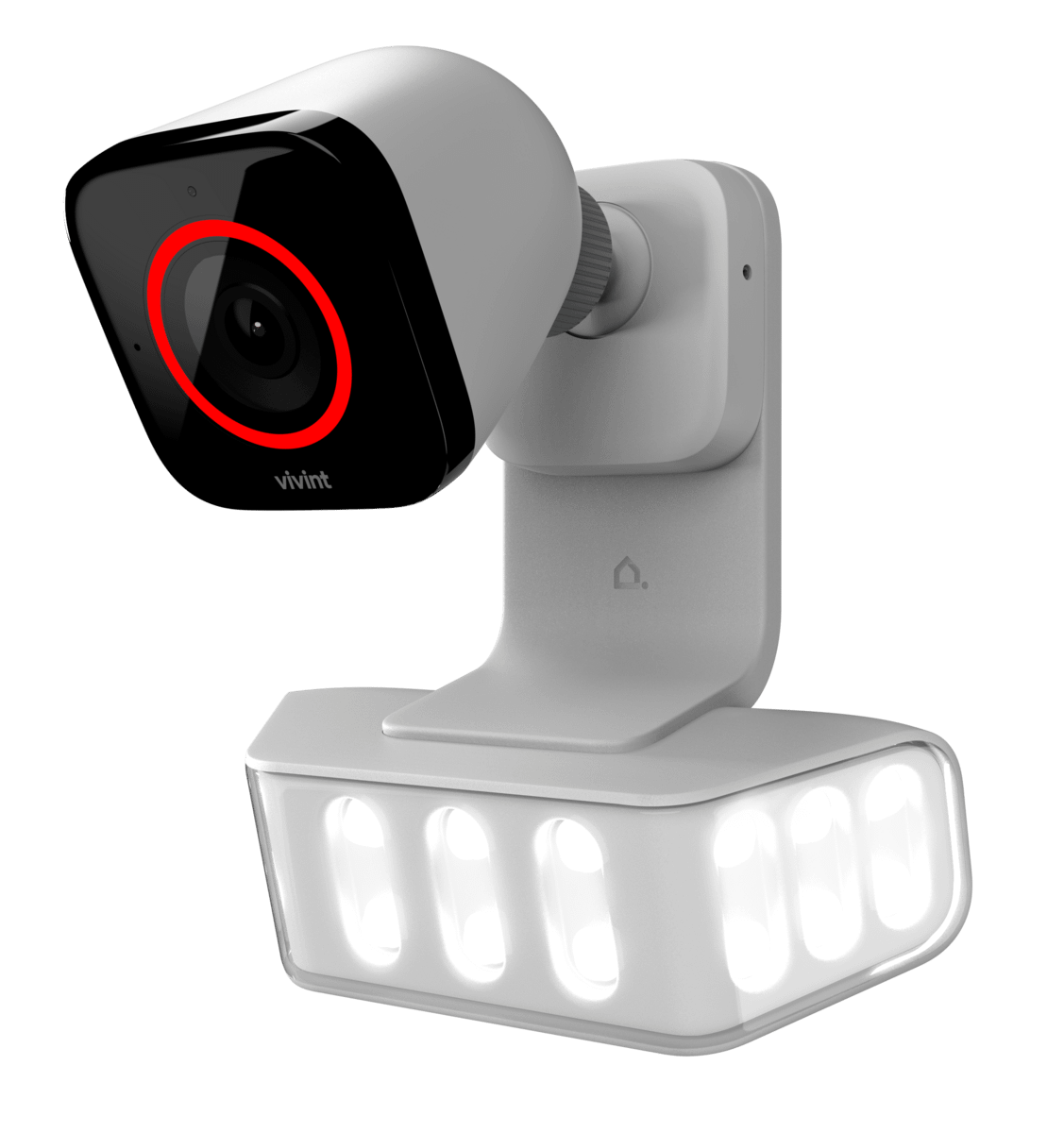 Vivint and Nest, both owned by Google, are nationally-known brands in the home security sector.
Excepting Nest's wired Guard hub, which must be located on a flat surface adjacent to the most frequently used entry, both Vivint and Nest systems are completely wireless.
See below for some of each system's basic features:
Installation
Vivint: even though the installation of a Vivint system must be carried out by a qualified professional, there is no charge for this service
The Nest system can be easily and quickly installed on your own if you follow the instructions they provide
Starter Package/Sign-Up Bonuses
Signing up to Nest Secure does not entitle you to security cameras of any sort, which is odd for a security company. If you want security cameras and are using Nest, you will have to buy "Nest Cam" cameras separately!
In contrast, Vivint offer new signees a package that includes both indoor and outdoor security cameras
Warranties and Guarantees
Vivint provides a guarantee that remains valid for the rest of your life
The warranty offered by Nest Secure is only valid for two years
Contracts
Vivint requires its customers to sign contracts that are between 4 and 5 years in length
If you wish for Nest to monitor your home security system, you'll have the option of signing a contract that can be renewed on a month-by-month basis, or remain valid for up to three years.
Similarities Of The Services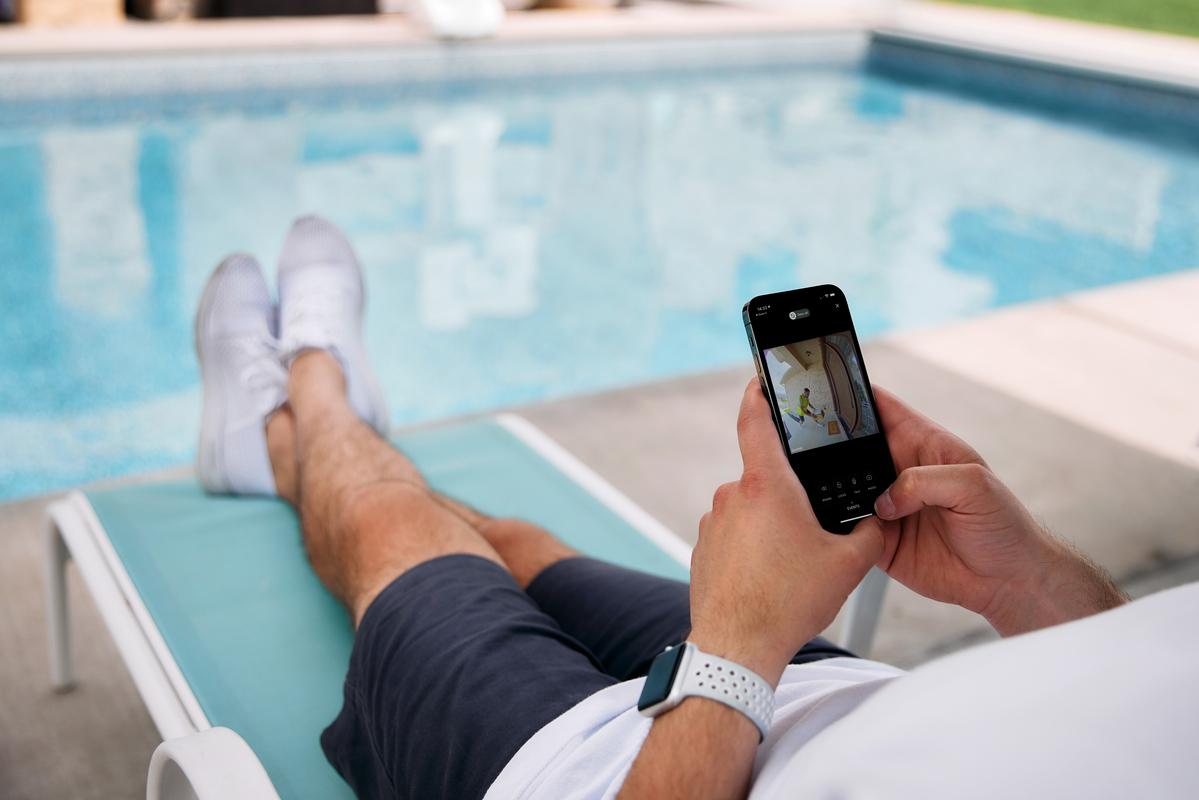 Vivint and Nest are similar in many ways. After all, they are both security companies owned by Google!
Here are some of the key similarities between them:
A smartphone application allows for remote access to both of these features.
Both Vivint and Nest offer both indoor and outdoor security cameras
The security cameras offered by Nest must be purchased separately and are not included in any of the company's base packages
Vivint's security cameras can be used both indoors and outdoors. The security cameras provided by Vivint are incorporated into every one of the company's base package options
Both companies offer monitoring services; however, the contracts and prices for these services are different from one another
Both of these items come with an extensive selection of intelligent home automation features, in addition to intelligent sensors
If a motion is detected, you will be notified on either your phone or your computer, depending on which device you have connected to the system
Differences Of The Services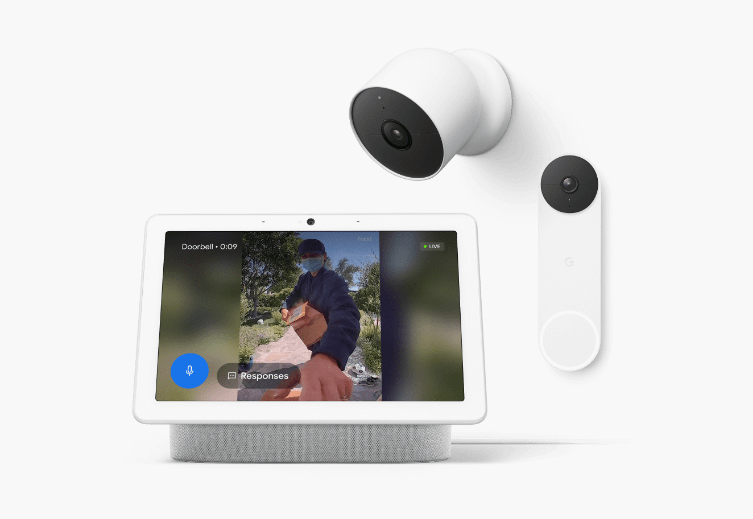 While both companies provide similar security services on the surface, their methods and ethos differ.
Vivint is a home security company that takes a more conventional approach, offering lifetime guarantees and all the necessary equipment in their initial package.
Nest operates along the lines of selling first the basic package (which is quite pricey) before offering to add on all kinds of extra features, each for additional cost on top of your initial purchase.
If the purchase of an all-in-one home security package is something that interests you, then picking Vivint as your service provider may be the most suitable option for you.
On the other hand, if you would rather pay for a basic subscription and then add on the extras that you want, then Nest could be the better choice. However, doing so may result in you paying more money overall, than you might've with Vivint.
These are some must-know differences between each company:
While Vivint requires you to sign a contract anywhere between 4 to 5 years long, Nest provides you the option of signing a 3 year contract or subscribing to their service on a month-to-month basis
The security system provided by Vivint must be installed by a qualified professional but this comes at no extra cost to the customer. Nest Secure may be set up by the homeowner
While Vivint offers a warranty that is valid for life, the guarantee provided by Nest Secure is only valid for two years
The price of Nest Secure is substantially more than that of similar items currently on the market. If you wish to add anything else or go with the monitoring option, your costs will continue to skyrocket. With Vivint, you only pay once.
Key Features
Vivint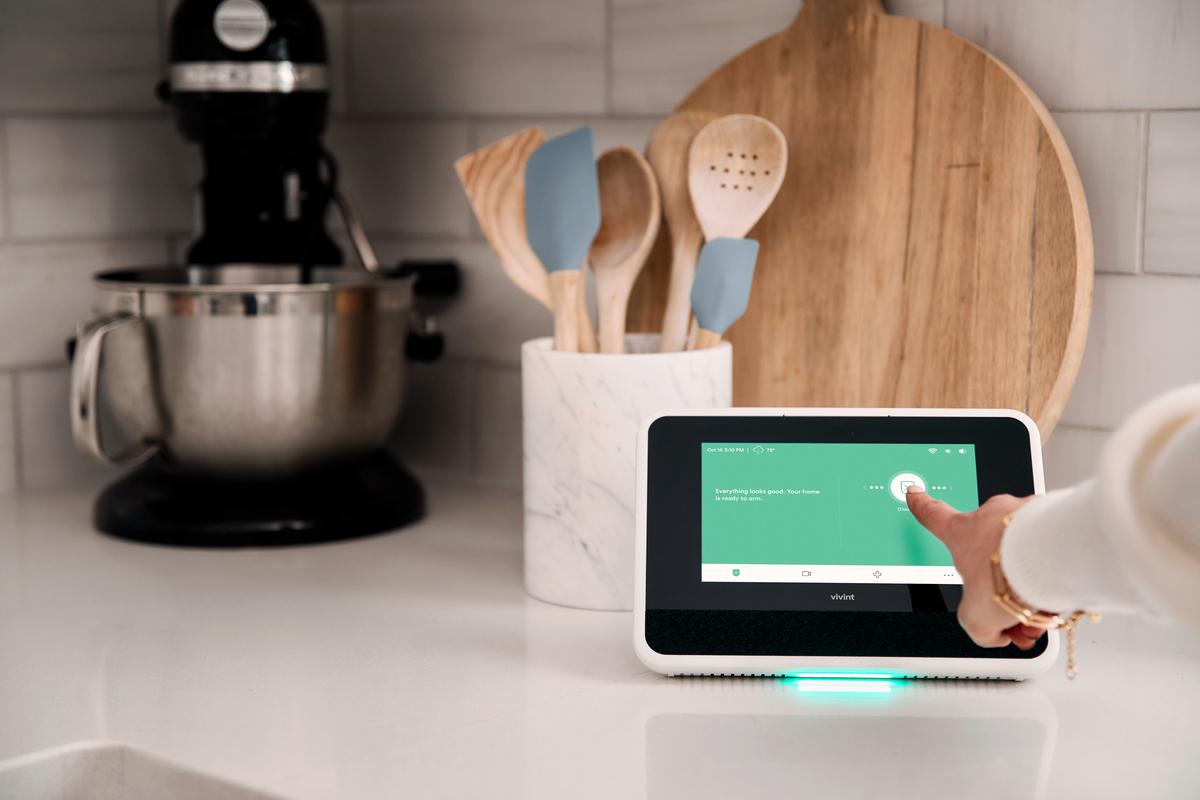 Vivint is a supplier of home security systems that are accessible through mobile phone connections, in addition to traditional landline connections. Their system is complex enough to warrant professional installation, but this is covered by the price.
Additionally, their infrastructure is furnished with the most cutting-edge technology available, so you know that you'll always get the best.
Customers of Vivint have access to many useful features, some of which include:
Interior and exterior video cameras (including doorbell cameras with a two-way voice feature)
A certain level of environmental disaster protection
The full list of Vivint's features per package can be viewed below:
Features
Starter Package
($10/monthly)
Premium Package
($25/monthly)
Premium Plus
($40/monthly)
Intrusion detection
✓
✓
✓
24/7 Monitoring
✓
✓
✓
Mobile app
✓
✓
✓
Touchscreen control panel
✓
✓
✓
Theft deterrent
X
✓
✓
Video security
X
✓
✓
Stored video clips
X
X
✓
Voice control
X
X
✓
Vehicle protection
X
X
✓
Smart home automation
X
X
✓
Nest
Nest offers exceptional features and technology with its wireless security systems.
Nest provide a more do-it-yourself approach to home security systems, allowing you to customise your security by adding some extra technology, though of course this comes at an extra cost
Nest Secure is the company's entry-level package. It includes the Nest Guard hub featuring a keypad, motion sensor, siren, two Nest Tag key fobs for quick activation and two Nest Detect motion detectors.
The Nest Secure system can be customised with features such as Nest Cams - these are cameras that can be used both indoors and out. Another add-on is their cellular backup plan, which needs a monitoring subscription. All of these are paid extras.
Voice notifications, a powerful smartphone app, high-definition cameras that can be used both indoors and outdoors, and more are available to customers who purchase these products separate to their initial Nest Secure base package.
Maybe your loyalty will be won over by Nest, due to the home automation and security features they provide as part of their bundled package. That is, if the extra costs of additional (and some would say, necessary) features have not turned you away.
| Feature | Nest |
| --- | --- |
| DIY Installation | ✓ |
| Paid Installation option | ✓ |
| Mobile App | ✓ |
| Smart home integration | ✓ |
| Choice of monthly or yearly contract | ✓ |
| Touchscreen control panel | X |
| Video storage | X |
Winner - Vivint
Vivint is a superior service compared to Nest Secure in terms of price as well as the amount and range of extra features it offers. In addition, Vivint will install your system in a skilled way at no additional cost to you, ensuring you get the highest quality of service.
Vivint wins out over Nest when it comes to innovation in the home security industry, but both of these companies are on the cutting edge.
While Nest is always innovating, the fact that you have to pay extra for a lot of their products is the biggest downside of the company.
You can end up spending hundreds, if not thousands of dollars on customizing your security system- while Vivint will do it for you at a fraction of the cost.
Plans
Vivint
Customers have the option to choose from a variety of various monitoring services that Vivint provides. You may get the most fundamental 'Smart Protect' plan for around $30 per month.
The next best option is called "Smart Protect + Control," and it costs $39.99 a month. This bundle offers home security, environmental monitoring, and home automation all in one convenient package.
Last but not least, Vivint's premium package, which is known as "Smart Complete," costs around $50 per month and offers comprehensive home security via home automation, live streaming video, and special features of your choosing.
The premium package is available only to customers who have purchased other Vivint products.
All prices include equipment financing. Unfortunately, the company does require a minimum commitment of four to five years from each of its customers.
Nest
A subscription to Nest Secure costs $19.99 a month and requires a commitment of three years from the customer. If this doesn't suit, you have the option to buy protection on a month-to-month basis for the price of $29.99 a month.
One of the advantages of utilising Nest is that customers aren't required to pay for features they don't want, such as constant 24/7 monitoring of the system. Because of this, you do not need to buy the monitoring package, or others, at all if you want to save unnecessary costs.
No matter how you look at it, these prices are staggering, and they are the primary factor for the exponential surge in popularity that Nest has experienced in recent years.
Winner - Vivint
When it comes to quality and breadth of service, Vivint is head and shoulders above the competition.
They give you complete home protection and automation of your house. They also provide a lot more options with comprehensive plans for all price points, allowing you to choose what you can afford and what is best for your home.
While Nest may seem cheaper if you only consider the basic plan, you absolutely must consider the hidden costs of this service that will catch you out in future.
Equipment

Vivint
If you decide to go with the basic package offered by Vivint, you will be provided with a modern control panel that has a touchscreen, in addition to a range of sensors from which you choose (entry sensors, motion detectors, glass break sensors, etc.).
The upgrades and add-ons that Vivint offer include things like a stylish doorbell camera with two-way chat, a smart thermostat, lots of smart feature options, and many more.
There's no initial equipment cost, because the cost of the equipment is included in the monthly monitoring subscription- which eliminates the need for buying the gear up-front.
The usage of Vivint's technology does not incur any additional costs and may be done wirelessly.
You also have the option of using:
A landline or a mobile phone; or
Control panels from Vivint Smart Hub that have a touchscreen measuring 7 inches
Vivint offer several safety features including:
High-definition indoor video recordings
Outdoor video surveillance
Nest
In addition to the Nest Guard (a hub station that also detects motion), the Nest Secure bundle includes a modern control panel, entrance sensors, and two keychain remotes.
If you discover that the standard equipment does not fulfil your requirements, you always have the option to upgrade to your heart's content.
The optional add-ons consist of a variety of related goods, such as:
A smart thermostat
Security cameras,
A Nest Doorbell
These are but a few of many. In addition, there are advanced technologies available from Nest for protecting the environment. The Nest base package is available for an introductory price of $399.
Nest equipment is also wireless, except for the Nest Guard control hub. The Nest Secure system comes with a keypad panel, two key fobs, and two motion detectors in addition to the above components.
Winner - Vivint
Vivint and Nest both provide everything in their home security packages required to have the system set up and running successfully. Vivint, on the other hand, can accomplish this without having to bear any kind of upfront expense.
However, you will have to decide whether the higher initial cost of Vivint is worth this.
Automation
Vivint
Nobody does home automation quite like Vivint. Vivint's clever features and technology include security cameras that can pan and tilt, high-definition doorbell camera capable of two-way communication, smart door locks, and a great deal more.
Vivint also offers a variety of advanced features, such as voice biometrics. By linking their smart home gadgets with Amazon's Alexa, users can voice-control the automation of their homes and have their requests carried out seamlessly.
Last but not least, Vivint's systems are compatible with a wide number of computer operating systems and platforms. Vivint is a pioneer in the field of home automation and has a position of leadership within the market.
Nest
Nest Secure is compatible with a wide range of third-party platforms. In addition, Nest manufactures their own line of intelligent devices compatible with their security platform.
Customers who want to upgrade will be able to make use of additional capabilities, including the well-known Nest Learning Thermostat, smart locks, smart environmental monitoring devices, and the Nest Video Doorbell, among others.
Winner - Tie
Vivint and Nest are effectively tied for first place in this specific area.
Even if we think to give Vivint a slight lead due to the cutting-edge security cameras they provide, Nest also offers high-quality tech. It is difficult to say who will come out on top.
Installation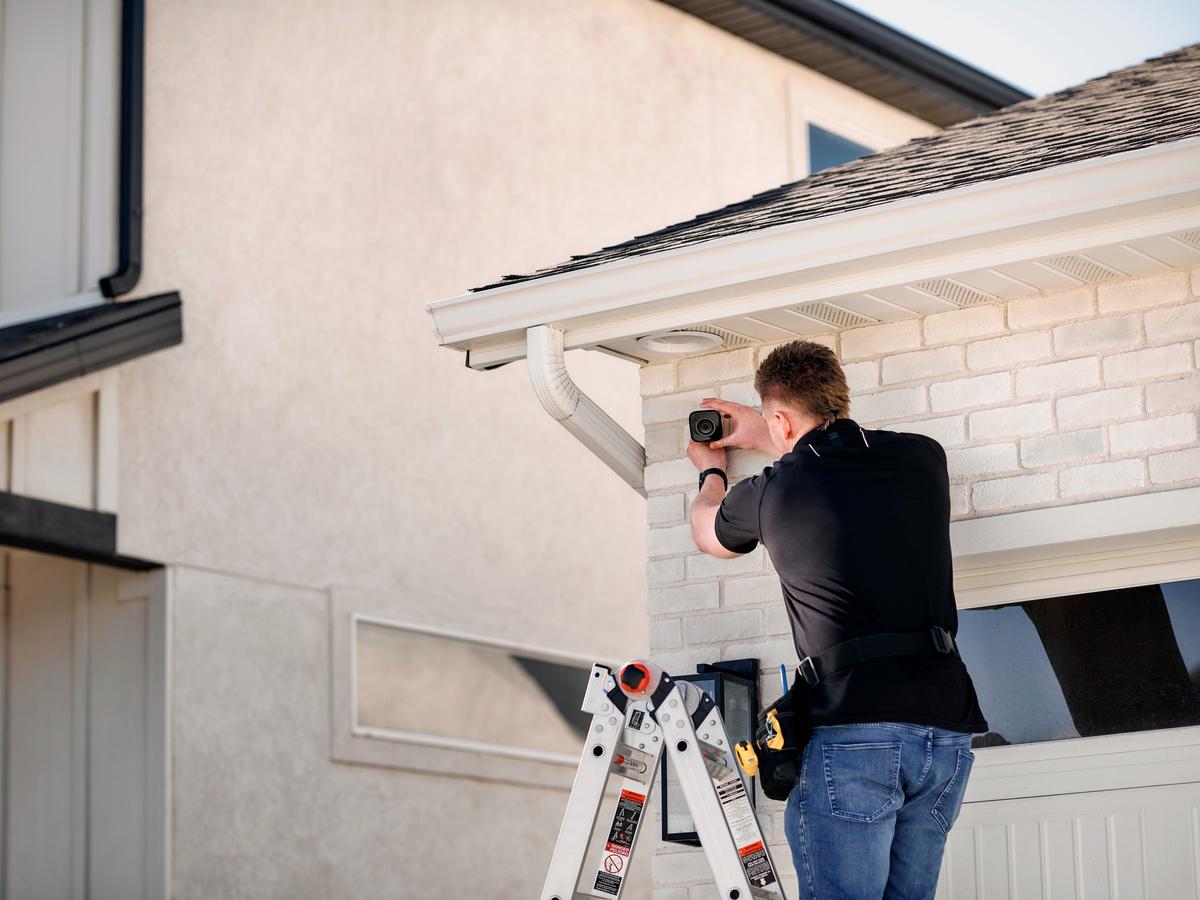 Vivint
Customers of Vivint may be disappointed to learn that the company does not provide do-it-yourself systems.
Every one of its systems must be professionally installed. They claim their technology is just too advanced to allow for installations to be carried out by the customer themselves.
The good news is that thanks to them installing it, you can be certain that your system will be installed correctly.
They will not charge you for the installation - you can sit back and relax while a professional does all of the hard work for you. It's an ideal solution for those who would rather it be done right, than done themselves.
Nest
Unlike Vivint, Nest does offer DIY systems, meaning that you can install and customize them yourself. Due to the Nest Secure being a pretty simple system, it should not take much time or effort for you to install.
The handy mobile application comes with a comprehensive tutorial that takes you through the full process of installing it with step-by-step instructions. It couldn't be much simpler!
Winner - Nest
With Nest, you won't waste time waiting around for a service person to come to your house since you can install it yourself. The only necessary procedures are taking the system out of its packaging, attaching the sensors, and connecting all devices to the hub.
Summary - Vivint wins!
The home security system offered by Vivint is of the highest quality, and the company has a strong name in the market. They provide a broad selection of home security and home automation functions at a cost far cheaper than that of Nest.
Therefore in the question of Vivint Vs Nest, Vivint is the superior security system.
They present your alternatives in packages, whereas with Nest you have to go through each option, gather the various rates and potential contract requirements for each, and then attempt to make sense of all that you have seen.
Having said that, Nest does provide hardware of the highest possible quality, and there is plenty of potential for the company's other goods to be integrated into the system as well.
Therefore, if you do end up going with Nest, you should choose which things you require, and which ones you can do without.
Still deciding? Make head-to-head comparisons by reading the reviews of each Nest product individually. This will make it simpler for you to choose the home security devices and providers that are actually necessary for someone in your situation.
Overall, between Vivint Vs Nest, Vivint clearly comes out on top.