As weather turns warmer, many of you will consider investing in an outdoor TV setup. If you plan to use an outdoor TV every day, it's probably worth spending more than if your aim is occasional use. Here's what else you should know before making the leap:
Most indoor TVs won't cut it inside
There's a reason outdoor TVs from brands such as Séura, SunBrite and Samsung cost significantly more than their indoor counterparts. In addition to delivering impressive picture quality, these displays also have the necessary weather-resistant components and materials to survive potentially harsh outdoor conditions. If you have a covered patio, you might be able to get by with mounting an indoor TV outside, pairing it with a weatherproof cover. (This SunBrite cover from Crutchfield goes for $125.) But we do not recommend it.
You can go big, but prepare to pay
Size-wise, outdoor TVs have a similar range of options as indoor versions. You could opt for something as small as a 43-inch display, or you could choose a huge alternative like the 75-inch The Terrace by Samsung (Crutchfield has the 55-inch version for nearly $3,500; a 65-inch version costs about $4,500.) By comparison, The Seura 55-inch Shade Series 2 costs $2,499; at B&H Photo, you can buy a Furrion Aurora 55-inch model for about $2,300. So, outdoor TVs are pricey, and we haven't even factored in the cost of mounting hardware or external sound.
Backyard movie nights? Yup
You probably want the best picture quality possible for your outdoor TV. You also may not want to shell out the money it takes to pick up a QLED display like The Terrace. The good news is most outdoor TVs are capable of 4K HDR quality.
Most outdoor TVs don't stream natively
Except for Samsung's line and a few other brands, outdoor TVs don't have built-in streaming capabilities. Because of that, you'll either need to acquire a streaming device (Amazon and Roku both make affordable, easy-to-use streaming sticks), or connect a cable box or antenna to your display. Keep in mind that each new device in the mix adds an extra wrinkle – streaming devices and cable boxes need power to work, and they aren't impervious to weather extremes.
You may want to consider better sound
Like indoor TVs, outdoor models have built-in speakers. For the average consumer, these built-in speakers are probably fine. However, the outdoor listening environment is much different than indoors, with noise that you have no control of factoring into your viewing experience. So, it might make sense to invest in an outdoor speaker setup. Perhaps that's a premium set of weatherproof speakers combined with a high-quality amplifier (Crutchfield sells an outdoor package featuring a pair of Sonance speakers and a Sonos amp for $1,448).
Keep in mind that Porch.com suggests the average cost of installing a pair of outdoor speakers is roughly $340. A more affordable route could incorporate a portable speaker that can be physically connected to your display, like the $400 Ultimate Ears Hyperboom. It has an optical input, something seldom seen in Bluetooth speakers.
Conditions impact picture quality
The location of your outdoor TV is important, not just for weather protection but for overall viewing as well. Direct sunlight and shady patios can seriously impact picture quality. That's why brands such as SunBrite feature direct LED backlit panels designed to improve brightness and to reduce glare for optimum viewing regardless of conditions.
Paying for set-up or do it yourself?
The simple solution is to hire someone to handle the job of mounting your new outdoor TV and concealing power cords and connections to give your setup the clean appearance that most people desire. Having a service like Best Buy's Geek Squad professionally install your outdoor TV will typically cost (at minimum) $200. If you're handy, do it yourself.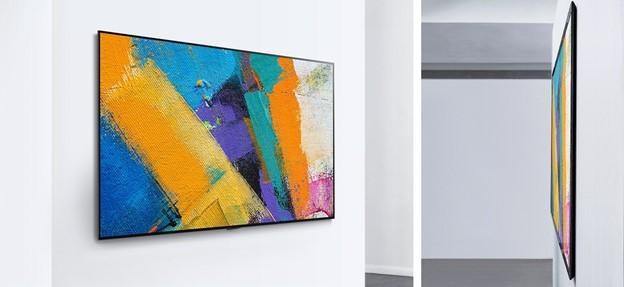 Answers to common questions about purchasing a Smart TV